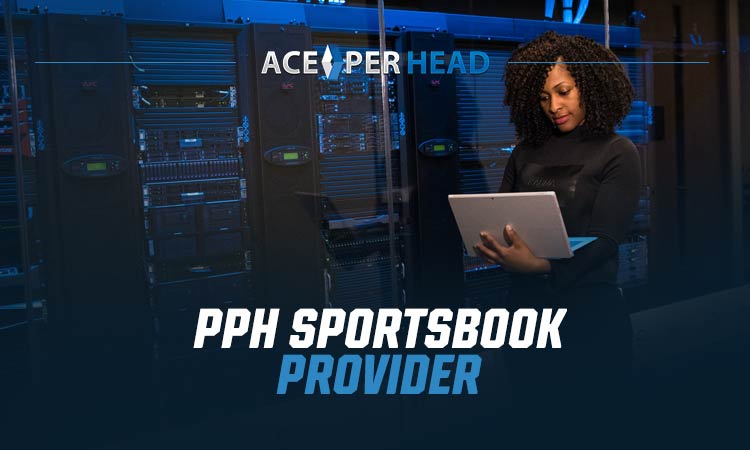 If you live in one of the over two dozen states with legal sports betting, you likely have considered it as a way to make money. After all, who doesn't want to be a bookie? The word alone conjures visions of both passionate love for sports and hundred-dollar bills raining from the sky.
Being a bookie doesn't need to remain in the realm of fantasy if it's something you're seriously interested in. Here, we're going to talk about how you can get started with a PPH sportsbook provider. Read on to learn how you can start and grow a sports betting portfolio that bettors will love.
What Is a PPH Sportsbook Provider?
Pay per head (PPH) platforms are a type of sports betting software for both beginning and experienced bookies. These fully-managed technologies are also called price per person because you pay according to the number of gamblers you're working with.
Instead of putting out a flat fee regardless of the bets you're taking at a given time, you only need to pay around $10 for each player that actively is betting with you. This means that you don't pay a ton of money during the off-season when you're making virtually nothing. Higher fees are reserved only for times when you're raking in a lot of dough.
This makes your sportsbook much more flexible than if you chose another subscription service. You'll never be putting out more cash than you're reeling in. Your bookie business will be eternally profitable.
But how do these platforms work? Are you sacrificing quality when you choose to make your sportsbook scalable?
Nope!
Top-notch PPH platforms actually work better than other subscription-based services. Experts tirelessly work to make your vision a reality. The point of a PPH platform is to perfectly execute your dream sportsbook and launch it so that people can work with you exactly as you want them to.
You also don't need to worry about finding a service that doesn't specialize in sports betting. While plenty of web builders work well for other businesses, bookies have unique needs. They need to be able to track scores, take bets, and easily visualize what their players owe them at any given time.
How to Choose a Sports Betting Service
Once you make the right choice and determine that a pay-per-head bookie website is the way to go, you'll still need to make some decisions. Specifically, you need to choose the right sports betting software to fit your individual needs.
The first thing to look into is what features a specific technology has. You'll need a provider that automatically optimizes your platform to stay on top of (or ahead of) current trends. If you don't do this, you might lose clients to slow load times or poor web design.
You also need to make sure that the platform is secure. There's no faster way to lose your reputation than to have a player's sensitive information compromised.
This is a quick way to lose both all of your money and all of your bettors. You may be forced to close your doors if this happens, so security must be a top priority.
Speaking of reputations, you need to look into how reliable the sportsbook provider you're considering is. Do they have generally good reviews online? Have people complained that the services don't work well or that the providers don't do what they say they will?
Answering these questions is essential to choosing good sportsbook software. You also need to look into how much experience a provider has at managing bookie businesses. A more seasoned business means you'll get better features than a less experienced one can provide.
Ace Per Head: The Best Sportsbook Out There
Choosing the right sportsbook may sound difficult when considering all of the above criteria. Luckily, there's only one sportsbook that goes above and beyond when it comes to all of these considerations: Ace Per Head.
Ace Per Head has tons of top-notch features, including high-level security. Our company is trusted by many major names in sports betting and has many years of experience in the industry. We also have 24/7 support for agents, so that our platform can best fulfill your specific vision.
Our professionals pride themselves on working specifically to bring your dream to life. We start by building you a website that looks exactly as you want it to. We have tons of awesome templates that you can choose from, but we can also help you build a site from scratch if you have something else in mind.
The bottom line is that you have full control over your webpage and your sportsbook. We just handle the technical work to build your exact vision into something that bettors will love.
After that, you'll be able to set up shop on your Ace Per Head platform. You can ask us to link your page to other websites that track the scores of teams, players, and specific events. This means you won't need to do so manually and can therefore feasibly offer a wider variety of betting options.
From there, you'll have access to dozens of awesome features that you won't find anywhere else. The sky's the limit!
Features That Go Above and Beyond
One of the most important features that Ace Per Head offers is top-notch security. We take your information and that of your players seriously. In fact, we take it so seriously that even we don't have access to it.
Agents who work with us are assigned random numbers that they'll use when communicating with our team. We'll never know anything about you- not even your name! This keeps your information off of our network so that there won't be anything to steal in the unlikely event of a breach.
You players are, of course, afforded this same courtesy. Neither we nor you will have access to any information that they don't freely give. You will relate to their account based on a numeric code, just as we relate to yours.
In addition to keeping information away from potential sources of malware, we have tons of firewalls and multi-factor authentication systems in place. This makes a breach unlikely, even though it would be unsuccessful anyway.
The ability to pay in Bitcoin also keeps both your financial information and your player's off the network. You don't need to worry about anything in the event of a security issue.
Customer Service and Support
Unlike many competitors, Ace Per Head also offers 24/7 support to both agents and players. Our agent hotline lets bookies call us no matter the time of day for questions about their sportsbooks. Here, you can also request updates, upgrades, and inform us of any problems that you're having.
We also have an around-the-clock player hotline that operates similar to the one for bookies. We can answer any inquiries players have about their accounts, how they can pay you, or how they can get the money that they're owed. This helps you because you won't need to constantly communicate with hundreds of bettors.
Endless Updates
There's no denying that the internet is growing and evolving every day. Because of this, your PPH website is going to need to change along with it.
If you don't keep up, your site is going to become outdated on a technical level. It's going to be slow to load and drive away many potential bettors because of its poor timeframes. Images, videos, and score-tracking technologies also may not load, which frustrates players and can drive them away.
Keeping up with technology can be hard, but using Ace Per Head means you don't even need to think about it. Our experts will perform routine updates on your website. We also will perform maintenance to ensure that your site never goes down or loses information.
We also will upgrade your platform whenever you want a new look. Our design experts understand the need to rebrand and make yourself appealing in a new stage of your sportsbook's life. All you need to do is communicate your vision to us and we'll make it happen.
Place a Bet on Yourself Today
While there are many facets to choosing the right platform for your sportsbook, it's important to consider the services that you need to thrive. Choosing the best PPH sportsbook provider may sound like a challenge, but there's truly only a single company that offers all of the features that you need and more.
Ace Per Head is committed to ensuring that you have everything you need to grow and flourish in your day-to-day operations. Schedule an agent demo of our PPH sports betting software to see what we can do for you.