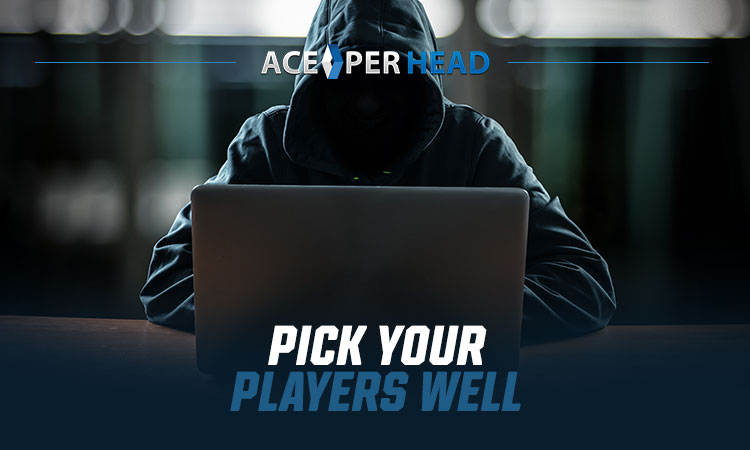 About 46% of American adults are interested in sports betting. Because this amounts to about 716 million people, it's important that budding bookies weed out the best players to draw into their sportsbooks.
Pay-per-head software allows you to choose the players that you want to work with. You can find this audience via your custom website while offering benefits to them. Read on to learn how you can use PPH technologies to help you find and engage the right demographics for your sportsbook.
Using Price-Per-Head Software
Before you can start finding the right bettors for your price per head (Pay-Per-Head) website, you'll need to understand how to use PPH technologies. Price per head software is also called "price per player" because you only pay for the bettors that you're actively working with during the billing period. This means you don't need to pay for those that you aren't currently making money from.
The point of PPH is to keep your sportsbook scalable and flexible. Since you only pay $10-$20 per person, you won't pay as much when you have few bettors and are only making a small income. This ensures that your bookie business is always lucrative and profitable.
Using the right PPH software offers you a fully-managed service with dozens of unique features. Some of the best include real-time bet tickers, integration with score-tracking software, end-to-end secure agent/player communication, professional-grade security features, and safe cryptocurrency payment methods.
Choosing your players and the way that you engage with them is yet another feature that you need to know about. Ace Per Head can help you to sign on bettors that will make you money and leave satisfied. We can also help you to watch other bettors and restrict access when necessary.
Find the Right Demographics
The first step to picking players that work for you is marketing to the right demographics.
You're going to want to do your research and discover who is viewing your site the most often. If you're a new bookie agent, competitor analysis may also show you who falls into your target audience. You can find this information by inputting your price per head site's URL into Google Analytics or similar tools.
Another great way to learn who you're targeting is to look at who follows your competitors on social media. Make note of their ages, incomes, occupations, and locations.
These are the demographics that you should enter into Google Ads as well as social media marketing tools. Location is especially important because you only want to target those where sports betting is legal.
Ensuring that you target those who are interested in gambling is critical. You won't have a high ROI if you cater to disinterested demographics. Make sure that you optimize your SEO and SEM campaigns with keywords that these audiences are searching to ensure that you are more visible to them.
Offer Immediate Sign-Up Benefits
Becoming visible to your target market is only half the battle. You want to get them more interested in your sportsbook than your competitors. Since the sports betting market is growing by over 10% annually, you have a lot of competition.
You can make yourself stand out by offering free perks to new bettors. Bonuses are difficult to resist and can get your audience onto your website really quickly. Waive the user fee for a month and allow them to bet for free.
Another option is adding free money onto the player's first bet. Suppose that a new bettor puts $100 onto a specific team. For first-time bettors, you can treat this as a $200 bet and give them the chance to win additional money for free.
Restrict Professional Gamblers
As a newer bookie, professional gamblers can take a huge toll on your business. They know the market and they understand the trends that they want to bet on. Pro gamblers don't lose often and are known for betting huge sums of money (and taking enormous winnings with them before leaving your sportsbook).
It's important that you weed these players out for the sake of your own financial well-being. It's 100% legal to restrict professional gamblers from your sportsbook as long as you put an up-front disclaimer on your price per head sportsbook site.
Finding pro gamblers is easy because they place enormous bets months in advance. Regular everyday players will place small bets very close to the game that they're betting on. Understanding this distinction lets you know who to watch and who to boot off your platform if the behavior remains consistent.
Set Limits and Reward Loyalty
If you don't want to ban someone from your sportsbook platform but still don't trust them, setting limits may be a good alternative. You can restrict certain bettors so that they can only place small bets. This nips problems with pro gamblers in the bud because they won't be able to make their usual enormous sum off of your sportsbook.
You can also just limit everyone to placing small bets. This is usually a good option for new bookies since you'll still be figuring out what to look for and what to allow.
On a more positive note, you can also reward loyal customers by increasing their limits and letting them place larger bets. This lets you retain more good clients so that you can keep the players that you picked wisely.
Built-In Player Watch Reports
One of the best tools for choosing the right gamblers is Ace Per Head's built-in player watch report. This report automatically alerts you to the activity of certain players so that you can watch them closely.
If you're unsure of whether or not to trust a specific user, you can use this tool to look for suspicious behavioral patterns. You can also have the app alert you when anyone places an outrageously large bet, bets on a far-off event, or tries to use an unsupported payment method.
This can direct your attention to players that you may not have previously considered potentially problematic. Player watch reports keep you in the know so that you can choose your players more wisely as time goes on.
Start Your Bookmaking Business Now!
There are many amazing benefits of the price per head software including automatic updates, high-level agent support, and top-notch security. One of the best features, however, is the ability to select your own players and set limits on certain bettors. Now that you know how to find the perfect bettors for your sportsbook, it's time to get started.
Ace Per Head offers a mobile-friendly, easy-to-use platform that both bookies and their players love. Begin your 6 weeks free to experience what we can do for you with no costs and no obligations.