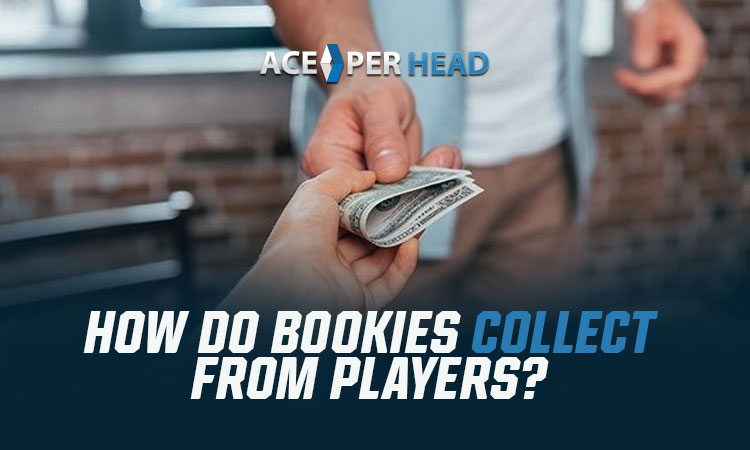 Do you dream about becoming a successful bookie and turning your love for sports betting into a career? If so, you may be asking yourself, "How do bookies make money?"
Bookies, or betting agents as they're sometimes called, make money when their clients end up in the red after a week of betting on sports. These clients will have to settle up with their bookies by paying them whatever they owe.
As a bookie, you'll be welcome to collect the money that you're owed in whichever ways you want. There will be a handful of options available to you.
Here are just a few of the ways in which bookies collect money from players these days.
Cash
Once upon a time, cash was the only way bookies would accept payments from their players. Clients would have to meet up with their bookies to get things squared away when they had losing weeks.
Fortunately, this isn't the only option available today. But there are still some bookies that will let players pay them in cash if they would like.
This payment option obviously isn't going to work for bookies who have clients spread out all over the place. But it's a nice option for them to have if they have players who can swing it.
Mobile Payment Services
Over the last 10 to 15 years, quite a few mobile payment services have started to pop up all over the place. PayPal, Venmo, Zelle, Cash App, and Apple Pay are just some of the options that people can use to pay others for, well, just about everything.
Some bookies have taken advantage of this by giving players the option to utilize mobile payment services. It's a more convenient option than cash and makes it simpler for bookies and players to keep tabs on sports gambling debts.
Cryptocurrency
More than 50 million North Americans use cryptocurrency nowadays. With this in mind, it shouldn't come as a surprise to hear that crypto has become an option for betting agents looking for an innovative way to accept payments from players.
While some sports bettors still aren't 100% confident in crypto and therefore haven't always taken the time to learn how to use it, it could be an option you choose to offer. You'll find that some people would prefer to pay you with crypto as opposed to using another mobile payment option.
Why Is AcePerHead the Best PPH Site? What to Know
Did you know you may be able to start your very own sports betting website without spending too much time or money on it? You can use what's called pay per head software to get your bookie business off the ground in a hurry.
This software will make it possible for you to create one of the best betting sites around. You can give your clients access to this site so that they can start betting online.
AcePerHead is the best bookie software site you can count on to deliver the software you'll need to become a bookie in no time. While it isn't the only PPH site out there, it's one of the best PPH websites by far.
If you're having a tough time choosing a PPH website you can count on, here's why you should consider going with AcePerHead.
Provides Everything You'll Need for a Betting Site
To start a sports betting site, you may be under the impression that you'll have to build it from scratch. But this is the beauty of using a PPH site like AcePerHead.
The sportsbook software available through AcePerHead will enable you to put together your own custom betting site for your clients. It'll be unique to you and will come with everything you'll need to provide your clients with the best experiences possible as they partake in online betting.
Delivers Best-in-Class Customer Service
While working with a PPH site to provide your clients with a sports betting site, you'll undoubtedly have questions about it. Your clients might also have questions and concerns they'd like to have addressed.
Another thing that sets AcePerHead apart, outside of our excellent bookie software, is the approach we take to customer service. We have a strong customer service team that'll be there for you and your clients when you need it most.
Costs Very Little (and Comes With a Free Promo!)
After seeing some of the advantages of using the AcePerHead PPH site, you might think utilizing it will cost a ton of money. But this couldn't be further from the truth.
When you invest in PPH software from AcePerHead, it'll cost you as little as just $3 per head. This will be a chump change compared to what you could be making through the use of our software.
To make things even better, you'll also be able to use a 6-week free promo to get a better understanding of how PPH websites work. That should be enough to entice you to give AcePerHead a chance.
Betting Agents Should Accept Many Types of Payments
The more types of payments that betting agents can accept, the better off they'll be in the end. It'll make it possible for them to collect the money they're owed fast without any complications.
Investing in price per head software for your bookie business will take your collection process to the next level. As a PPH bookie, you'll be able to take payments from clients and even provide them with payment plans as necessary. It'll be a win/win situation for everyone involved.
Ace Per Head can set you up with the pay per head software for as little as just $3 per head. Learn more about this software today and consider taking advantage of the 6-week free promo we offer.