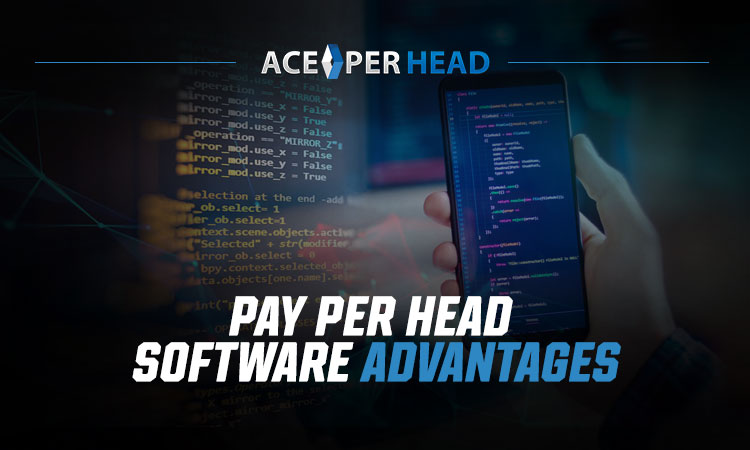 Whether you're a startup or a veteran bookmaker, you must have all the tools to succeed. With the majority of the states legalizing sports betting, competition is fiercer. It's why you must use a pay per head service to have an edge.
Discover pay per head software advantages as you read our guide. Learn how these applications bring your income to the next level:
1. Economical, Profit-Making, and Convenient
A pay per head software helps maximize the money you invest compared to its cost. Using a quality sportsbook means generating a generous sum of profit. However, your first step is to understand concepts like PPH sportsbook agents to know what you're doing.
Most reputable PPH software providers have robust servers and networks. These companies have the experience to deliver great packages suited to your needs. The value they provide will ensure your success as a bookmaker.
PPH applications are also convenient and easy to use. The best ones around have user-friendly interfaces to help make them easier to understand. No one wants a complex platform with complicated navigation.
You need not worry about these with the right PPH software. Whether you're tech-savvy or not, you won't experience a lot of inconveniences. The learning curve is gentle, allowing you to take advantage of its other benefits sooner.
2. Mobile-Friendly With Effortless Setup
Technological advancements allowed people to access anything on the go. The rise of smartphone users with internet connectivity is a blessing to bookmakers. Most major games happen at night, making it a hassle to go to a physical betting shop.
If you have a pay per head software, know that it's mobile phone-compatible. You can manage your bets any time, regardless of your location. You can also use your laptops and tablets for these applications.
A pay per head software and the associated account are easy to set up. In some cases, it takes a few minutes to set it up. It's almost effortless, making it the best choice regardless of everyone's technical expertise.
3. Endless Live Betting
This feature allows bettors to put their bets before and during the game. It's a great way for your customers to pick their preferred athletes or teams. They won't have to worry about betting in a game's third quarter.
With endless live betting, your customers will feel more secure with their bets. They will feel that they're more likely to win. It's what keeps them coming back for more bets in the future.
4. Extensive Protection and Reliability
You might feel that a single copy of betting information locked in a safe is the most secure setup. It's what might discourage you from adopting digital methods. However, working with the right software provider means receiving the same security benefits.
One of the most important pay per head software pros is secure and reliable services. Online sports betting involves handling lots of money and consumer information. It's what makes your customers trust you better.
It's your primary objective to secure the money and information. Otherwise, hackers will steal them and ruin your business reputation. It compromises your customers' trust and privacy.
Invest in software applications where bettors can keep pseudonyms and passwords in a more secure environment. If possible, get ones that won't require credit cards to sign up.
5. Wider Sporting Event Selections With Functional Reports
As a bookmaker, you must always diversify your offerings. Bettors love placing their bets when they know they have lots of choices. It allows you to cater to a wider audience and increase your business profits.
Give your audience a trove of sports to bet on. It encourages them to diversify their bets, increasing your profits in the long run. Coupled with endless live betting, your customers can place more bets mid-game.
You'll have a wider outline of games and sporting events to bet on. It assures that your career is always busy with a steady stream of bets and profits.
To measure your success, get a PPH software application with functional bookkeeping reports. It allows you to track your business and determine whether your efforts are bearing fruit. With that, you can better manage your business.
If you want to last as a bookmaker, having this feature can help assure that future.
6. Scalability
Your business becomes richer when more people are begging for your service. However, if you can't take in the continuously increasing number of customers, you're in trouble. If you can't keep up, you might end up losing everyone instead.
With PPH software, you'll have the means of organizing massive numbers of customers. As you add more to your list, your software scales with the demand. You can categorize various customer groups in different ways.
For example, you can organize your customers by their bet size or payout dates. You can do it as long as it fits your requirements.
7. PPH Experience and Add-On Services
You can talk with thousands of PPH software providers in the market. A lot of them have the experience and longevity to give you only the best solutions around. It's easy to determine whether they're good companies since all you need is a simple online search.
Look at reviews and what customers say about the software. Most providers are also helpful, answering your software questions based on their expertise. You're unlikely to suffer downtime since these companies offer 24/7 live customer support.
Your bookie business will have varying visions as you progress. In the future, if you want to become a full-blown betting business with casino games, your software choice matters. These often have add-on services to cater to these platforms.
Reap Pay Per Head Software Advantages Today!
These are some pay per head software advantages too good to pass up. Whether you have no idea what is pay per head, investing in it will give long-term benefits to your bookmaker career.
Do you want a reputable pay per head software provider? Make your package and sign up now!