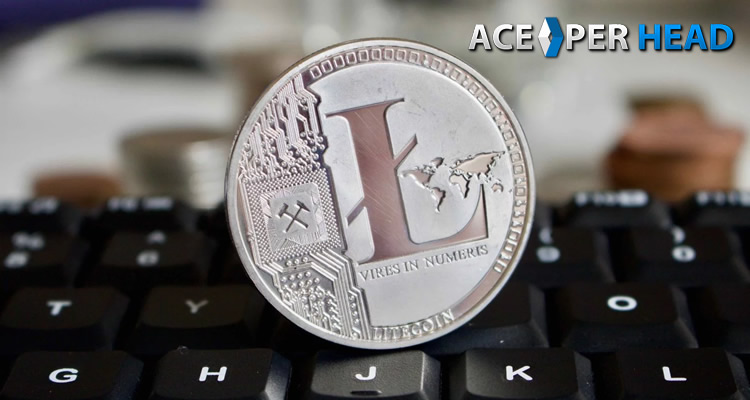 The majority of the people don't really like paying bills, this is only natural, it takes such hard work to earn your money that when the time comes to make payments it's usually not done with great pleasure, although if you are paying for a service you feel is worth your money it makes things easier, what can be very frustrating is when the process of paying becomes a hassle.
This can be especially true in the online gaming industry when every year it gets harder to find a payment method that is simple and fast. AcePerHead.com understands this and has tried to offer different payment services for its clients, the latest addition to their wide variety of payment alternatives are cryptocurrencies and more precisely Litecoin, an option that was included at the request of the clients.
What are Litecoins?
Here's the definition Wikipedia provides for us: "is a peer-to-peer cryptocurrency and open source software project released under the MIT/X11 license.[2] Creation and transfer of coins are based on an open source cryptographic protocol and is not managed by any central authority. While inspired by, and in most regards technically nearly identical to Bitcoin (BTC), Litecoin has some minor technical differences compared to Bitcoin and other major cryptocurrencies".
If you are anything like me, the first part of this definition certainly didn't tell you much, so here it is an again, this time in plain English: Litecoins is basically "virtual money" that can be used online to pay a number of different goods and services as long as they accept the currency. Using Litecoin you can make payments to services in different countries and you are cutting out the middleman, so to speak, so the costs are much lower than the "regular" forms of payment. Litecoin works in a very similar way to Bitcoin but its confirmation times are faster. Many people choose to purchase Litecoin as an investment.
In order to buy Litecoins you can go to an authorized site, open an account and follow the step by step process, it is simple and fast, once you've got your "virtual money" you can make the payments you want.
Advantages of using cryptocurrencies to make payments
As we mentioned before, one of the main advantages is that the processing fee is almost nothing. Cryptocurrencies, whether it is Litecoin, Ether or Bitcoin are safe to use and because all the information is encrypted it provides a level of security and anonymity which regular payment methods do not provide.
AcePerHead.com is, so far, the only per head service that accepts Litecoins as a form of payment making its clients lives simpler. Contact Ace Per Head for additional details regarding available forms of payments.