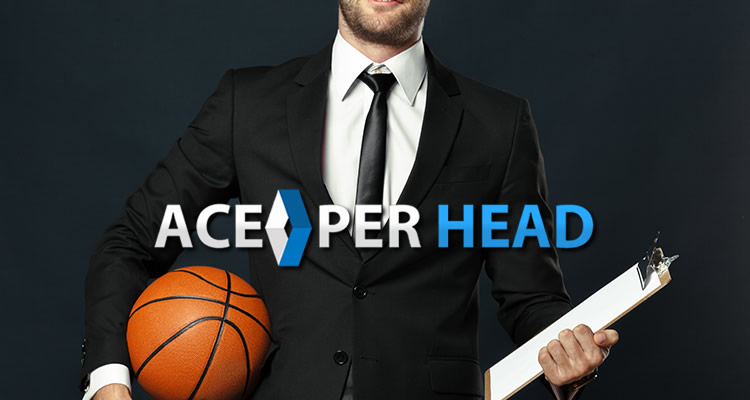 Are you running a sportsbook? If so, the odds are that you rely on some sort of online platform to provide yourself and your clients access to sports betting opportunities, as well as casino applications. If you've moved your business online, then it's likely that you use a pay per head site to manage your book. These sites have popped up all over the place, particularly with the increased access to legal sports betting online in the United States. However, there are different levels of quality with respect to pay per head services.
How do you know if you've chosen the best pay per head bookie site? Take a look at our thoughts on the best sites. At AcePerHead.com, we pride ourselves on consistently raising the bar as far as leading the industry.
Choose a Site That is Easy for your Clients to Use
Think about your own online experiences, particularly when you are browsing from your smartphone. Websites that are too cluttered and too confusing to use quickly go by the wayside. After all, you have a lot of options, no matter what kind of business you want to access. The best pay per head bookie site options will look attractive and engaging but will not be so busy and cluttered that your clients will not know where to go to find what they need. Instead, choose a service that has put together a professional interface that is clear and accessible.
You'll Want a Site that is Easy for You to Customize
Once you join a pay per head bookie website, you may notice that many other bookies are running their business off the same platform. You will want to make your site stand out from the competition, and one feature that the best PPH bookie site options offer is the chance to add custom features for your clients. This means that it should be easy for you to add props to your site that might differ from other bookies using the same platform, for example. Do you want to offer Turkish Super League basketball betting? Then that should be easy to add. Ace Per Head.com makes it easy for bookies to create the sports betting interface that matches their preferences in a matter of minutes. Are you tired of offering action on professional tennis? It just takes a matter of seconds to make that change. Customization also includes the chance to add your own visual touches so that your page has its own identity, instead of looking like the next bookie on the same platform.
24/7 Customer Service
AcePerHead.com is committed to availability for bookies around the clock. One reason you likely moved your gambling operation online is that you no longer wanted to get calls and texts at all hours of the night making new bets or changing existing ones – or taking questions that you could answer just as easily the next day. The best pay per head bookie site choices have people available by phone and/or live chat no matter what time it is. Companies like AcePerHead.com understand that the betting industry is far from a 9-to-5 one and that they need to provide customer service. You also want to choose a company that has customer service reps who know what they are talking about and can resolve client issues in a quick and orderly manner.
Choose a Site with Highly Secured Payment Options
Identity theft and other forms of fraud are just a part of doing business online – at least in terms of risk management. There are third-party payment services that keep services and clients safe from hackers, so you will want to insist on a pay per head bookie site that utilizes one of those services. Ace Per Head is an industry leader when it comes to providing sportsbook owners with state of the art security for sending and receiving payments.
Don't Settle for the Pay Per Head Site with the Lowest Fees
At AcePerHead.com, we understand that when bookies have to pay fees to pay per head sites, those fees come out of their profit margin. However, the pay per head bookie site options provides an invaluable service that increases bookie gross revenues considerably. They also provide bookies with the leisure to set their props, credit limits, and other metrics and then essentially walk away, letting the site pull in the wagers and the action. The pay per head sites manage the operations for you and work to ensure that your site stays up and running and remains a secure portal for your bettors.
When you look for a cheaper site, then you are getting lower quality services. These include website security, payment systems security, options for customization – and footprint in the betting community. AcePerHead.com has built a well-deserved reputation for excellence in this industry, and part of excellence involves investment in our own infrastructure.
So when you sign up with a pay per head bookie site, you make an investment. It is our job to ensure that you bring back a return on your investment. This return should take the form of increased client base, as your existing clients reach out to their friends and share your site with them. It should also take the form of increased revenue as your clients spend more on your site because they feel more and more comfortable working with you.
Ace Per Head dot com has built a reputation as one of the very best pay per head bookie site options available for gambling business owners. We provide a complimentary trial period for bookies who are new to the page so that you can decide for yourself whether or not we stand head and shoulders above the rest. Take a look at our website – and we believe we are worth the time and effort involved in moving your business over to our page. We look forward to hearing from you!