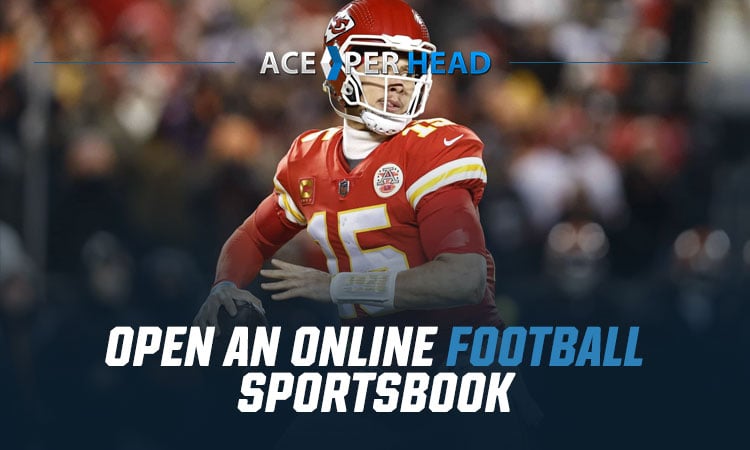 According to a recent survey, more than 73 million Americans are expected to place NFL football bets during the 2023 season. That represents more than one-fourth of the total U.S. population.
With this in mind, it would be smart for you to set up a football sportsbook if you're a bookie. A football bookie can bring in a lot of money each fall thanks to all the football bets people place.
Before you open a sportsbook for business, though, you should make sure it's the best online sportsbook for payouts. It'll keep your clients happy all NFL season long.
Here is how to start a betting sportsbook that will cater to all the football fans out there.
Create an Account With a Pay Per Head Service
Once upon a time, becoming a football bookie wasn't easy to do. You had to rely on word of mouth to let people know you were going to begin accepting football bets and use a pencil and paper to keep tabs on your football betting operation.
But these days, it has become so much simpler to open a sportsbook. You can set up the best online sportsbook for payouts by taking advantage of the pay per head services available to you.
Ace Per Head is one of the best PPH providers around. You can create an account with Ace Per Head quickly and get your football sportsbook set up in no time at all. It'll leave you with an online betting sportsbook that your clients can use to place NFL wagers.
Decide Which Types of NFL Bets to Accept
Once you sign up for an account with a PPH service like Ace Per Head, you'll get immediate access to a sports betting website that you can customize to meet your clients' needs. In this case, that will mean providing them with a wide range of football betting options.
You should allow NFL bettors to place moneyline and point-spread bets on NFL games. But you should also think about opening your football bookie playbook up and taking other types of NFL bets, too. This should include everything from parlay bets and teaser bets to prop bets and even live bets.
Sit Back and Monitor Clients' Football Bets
The beautiful thing about starting an online football sportsbook is that almost every aspect of it will be automated. You won't have to worry about grading your clients' football bets by going through each one manually.
Instead, you can sit back and let an online betting sportsbook handle grading your clients' bets. The only thing you'll really have to do is keep a close eye on your clients' bets and consider adjusting their betting limits according to how many wins and losses they have.
Bookie Software Features
Are you looking for a career you can manage right from your smartphone? If so, why not become an online bookie?
With the right football betting software features at your fingertips, you can get started right away. Today, we're sharing what to look for as you get your betting app up and running.
Pay-Per-Head Model
When you're setting up your platform, you need pricing that's simple and straightforward. That's why a pay per head model is the way to go.
With Ace Per Head, you only pay for what you use. Our prices start as low as $3 per head, with special add-on features such as:
VIP live wagering
Live Casino
Custom prop builder
Taking your app live can be challenging, and you don't want to be surprised by unexpected fees. Make sure your betting software cost is transparent and easy to budget.
Mobile-Optimized
Did you know that up to 75% of people who hop online to watch the Sunday night kickoff do so on a mobile device? Your audience is already swiping and scrolling to find the best betting app, so that's where you need to be, too.
Look for a sportsbook that's fully optimized to support mobile use. At Ace, we've optimized all of our services for any device. This includes all of our agent reports, as well as our VIP live betting platform.
Custom Prop Builder
The best sportsbook software will allow your players to choose from an unlimited number of prop betting options. With ours, they can even customize their own props and also have the option to parlay props.
Our custom prop builder makes it easy, allowing you to expand the services you offer your target bettors.
Real-Time Bet Ticker
You can't be by your smartphone at all times. Yet, you need to know when a big play comes through.
Look for a platform with a real-time bet ticker feature, so you can watch each bet as it occurs. With distinctive sounds and highlights, our app helps you stay up-to-date.
You can even configure special alerts to notify you when certain players place big wagers. We can send these through email or SMS text so you never miss a bet.
Player Security
Cybersecurity is a must in the online betting sphere. At Ace, we only identify players by their ID and password. We'll never call them unsolicited, or ask for any more details.
In addition, we'll also work to keep you secure. All conversations you have with your players will take place through the website. We encrypt all messages over SSL and make it easy for you to permanently delete them.
Open the Best Online Sportsbook for Payouts Now
As the 2023 NFL season kicks off, there are many sportsbooks that will claim to be the best online sportsbooks for payouts. But you can put together a football sportsbook that will truly be the best by using the PPH services that Ace Per Head has to offer.
For as little as just $3 per head, you'll get all the tools you'll need to become the best football bookie you can be. Learn more about our football sportsbook software today.