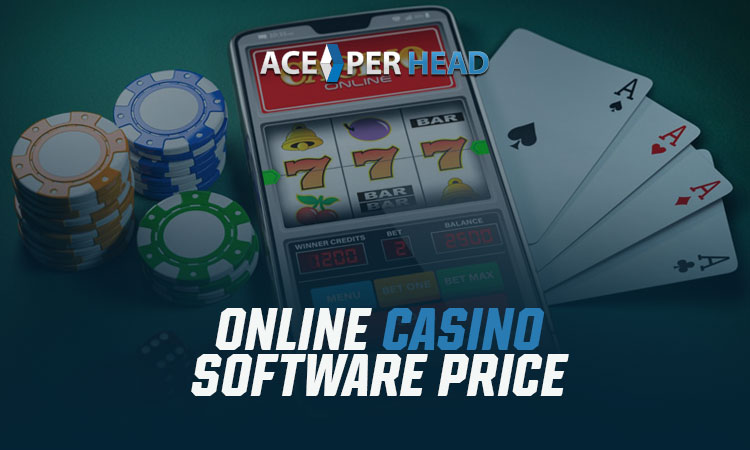 The average small business will spend anywhere between $30,000-$40,000 on startup costs. However, some industries are less expensive (and more lucrative).
Sports betting is a growing pastime for Americans as more states legalize gambling. Investing in online casino software and setting up a gambling site is a great way to make money. Read on to learn how much you'll need to pay upfront before you can start making bank.
Basic Online Casino Price Considerations
There are several costs that new bookies must pay when setting up their own sportsbooks. Some include:
License fees
Website/app creation
Security features and firewalls
Marketing and promotional costs
Salaries for oddsmakers, customer service, etc
Maintenance fees
Upgrade costs for your website
Bookies will also often need to pay operational fees and legal registration costs. This alone can come out to well over $1000.
Luckily, working with AcePerHead means that you can start an online casino without worrying about these fees and regulations.
Fully Managed Gambling Software
When you purchase AcePerHead's fully-managed sportsbook platform, you'll become one of our bookies. You'll still have total control over your players, betting lines, and limits. All this means is that we'll already have paid for the licensing fees that you'll need to operate.
It's cheaper for you and doesn't involve much clerical work!
With our sportsbook platform, you'll also get almost everything you need to start working with bettors. Our team helps you set up a custom website and application. This site will have pre-installed security features, maintenance, automated upgrades, user-friendly navigation, and secure payment methods.
It all comes with a single fee so you don't need to pay for multiple things. For as low as $3 per head, you could have everything you need to succeed in a single package.
Is It Worth the Investment?
When you work with AcePerHead, you only need to pay for those who have active bets with you during that monthly pay period. This means that you're only ever going to pay a small portion of your earnings. You'll always be flexible and lucrative because pay-per-head is intrinsically scalable.
This is especially awesome because becoming a bookie can make you a ton of money. If you find and keep 100 players, you could easily make $100,000 each week. This comes out to $5 million annually.
Even small-time bookies with only a few players can make a decent amount of money. Whether you want a great side gig or a profitable gold mine, you'll have the chance to get out of your sportsbook what you put into it.
Invest in Online Casino Software Today
Now that you know how much it costs to start an online casino, it's time to get started. AcePerHead is committed to providing both new and old bookies with top-notch online casino software.
We'll fully manage your sportsbook at an affordable and flexible price so that you have room to go and thrive. Create your package for a 6-week demo and 1 week of free services every month for life.