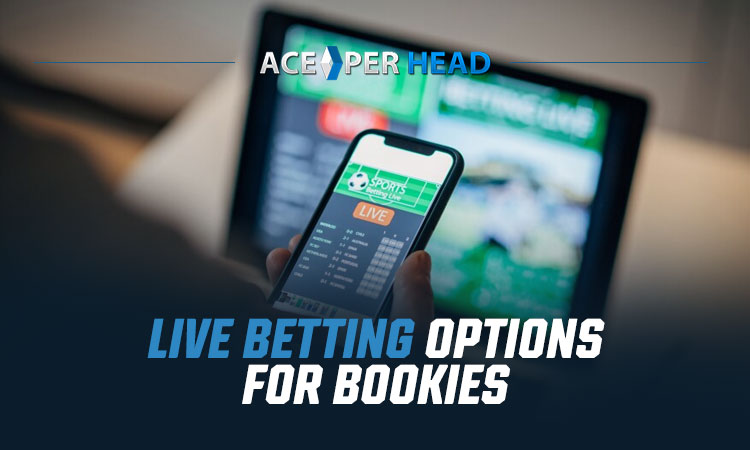 An adrenaline rush is one of the best feelings out there. You feel truly alive when your heart beats faster, your pain and anxiety levels decrease, and your energy spikes for a few minutes. Gambling, especially live betting, is an awesome way to chase that rush.
As a bookie, it's important that you offer live betting services to stay ahead of the competition. Read on for some live betting tips that will give people the amazing feeling they deserve (while turning you a profit.)
Live Sports Betting
Live sports betting is a must-have service for sports bookies. It's also called in-play betting because people bet on aspects of an event during its duration.
Standard bets come before the beginning of an event, but live bets happen as in-game events change the score. Lines and odds shift throughout the game and people can update their betting strategy and place new wagers.
This provides sports enthusiasts with a way to react to the game in real time. They can keep up with players and get in on the action. This is a unique betting experience that makes games more fun and keeps everyone involved with interactive features.
Live Dealer Casino Betting
Casinos are also must-have features for successful bookie agents, and live dealer betting can give people the adrenaline rush they're looking for. They can gamble on card games like poker and blackjack in real-time while interacting with other bettors. Dice games and roulette are also awesome options to get the blood pumping.
This mimics the experience of a land-based casino. People can just experience it from the comfort of their own house, and off-shore bettors can have the opportunity to play, too. You'll reel in a lot of cash from gamblers who want to have a fun and interactive experience.
Live Betting Tips: Available Bookie Software Options
Ace Per Head offers customizable sportsbook services. We allow you to pay as low as $3/month per active bettor that you're working with. You'll never have to pay more than you're making, so you can scale as the seasons change.
After setting up a sportsbook, you'll have the chance to choose the features you want to offer. Live sports betting is one of these features. Just integrate some real-time score-tracking software on your mobile interface so people can feel confident and have fun placing bets.
You can also attach a live-dealer casino to any sportsbook. VIP live betting lets people feel special, and they can watch the beautiful dealer shuffle cards and work with the roulette wheel to ensure there's no funny business. Interactive chats also make the experience more engaging.
Since you can include all these options in a user-friendly, ready-to-use interface, people are likely to choose your sportsbook for multiple services.
Choosing the Perfect Bookie Software
The burgeoning online gaming industry in the United States has already become a multi-billion-dollar powerhouse. However, it distinguishes itself from more established industries by having fluid standards when it comes to software quality.
In mature industries, subpar products struggle to gain traction in the market, with only top-tier providers flourishing. In the realm of PPH sports betting, newcomers often enter without a comprehensive understanding of the industry. This makes thorough research a vital step before investing in a PPH platform.
Selecting the right software is a critical determinant of success in the realm of sports betting. Opting for the right online sports betting software can significantly impact your online bookmaking business. Yet, your considerations should encompass more than just the basic offerings of a potential platform.
While choosing the perfect bookie software, you must find a bookie software partner that can cater to your licensing needs. Ensuring the legal operation of your gambling enterprise is paramount, considering the regulations in the rapidly evolving online gambling landscape.
Diverse payment solutions are equally vital. In today's digital age, tech-savvy gamblers expect a myriad of deposit and withdrawal options. Relying solely on traditional credit card processing falls short of meeting the multifaceted needs of today's online gaming community.
Therefore, the selection of a PPH bookie service with comprehensive sports betting money management software is a strategic move. With a trusted partner like Ace Per Head, you can access cutting-edge sportsbook software that combines advanced features, legal compliance, and versatile payment options to propel your bookmaking business to new heights.
Ace Per Head understands the intricacies of the online gaming industry and offers a wealth of services and features to help you achieve success. With our state-of-the-art sports betting software, you'll gain a competitive edge, and our commitment to compliance and diverse payment solutions ensures your business thrives in today's dynamic environment.
Experience the difference with Ace Per Head's top-tier software and services. Your path to success in online gaming starts here.
Get Started With Quality Bookie Software
Getting the top live betting tips is one of the best ways to make your sportsbook stand out from the competition. Now that you have some insight, it's time to integrate live bookie options into your sports betting software. Create an Ace Per Head package to begin setting up a high-quality bookie service today.