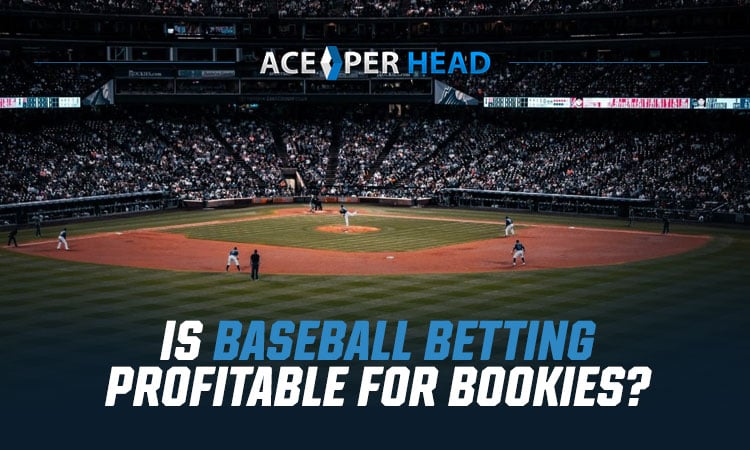 Does your bookie business tend to come to a screeching halt during the dog days of summer? You're not alone.
The summertime tends to be the slowest time of the year for many bookies. They aren't always able to stir up a lot of action between the end of the NBA season and the start of the NFL season.
But you should know that there are some baseball bookies who continue to make a killing all throughout the summer months. It's why your bookie business should offer baseball betting software.
Here are the baseball odds explained in the simplest terms possible. It'll help show why you should let your sportsbook clients bet on baseball from now on to produce profits all summer long.
Moneyline Bets
You'll need to have certain baseball odds explained to you in great detail. But you won't need that when it comes to moneyline bets as they're very easy to understand.
When your clients place moneyline bets, they'll bet that one team will beat another team straight up. These bets are the most straightforward types of baseball bets people can place.
They will, however, need to keep a close eye on the odds offered on Moneyline bets. They'll often have to put down more money on favorites than underdogs to make profits on their end.
Run Line Bets
Runline bets are slightly more complicated than moneyline bets in baseball, but they still shouldn't be too hard to understand. These bets will call for your clients to bet on one team to beat another team by a certain number of runs or to lose by less than a certain number of runs.
More often than not, one team will be favored over another team by -1.5 runs, though there are instances in which a run line might be -2.5 runs. Either way, your clients will have to decide whether to bet on the favorite or the underdog so that they know whether they'll be "giving" runs or "getting" them.
The good news for sports bettors is that Runline bets come with more even betting odds on both sides. As long as you're able to get your clients betting on both sides somewhat equally, it should help you earn consistent profits.
Total Bets
Not everyone who bets on baseball likes having to pick one team over another. There are some people who would prefer to bet on the total number of runs scored in a game.
Total bets will allow your clients to bet on whether the total number of runs scored in a game will be over or under a predetermined number. Just like with Runline bets, the odds they'll get should be close regardless of whether they bet on the over or under.
This should work out well for you as long as you're once again able to get your clients betting on both sides while putting in total bets. It'll almost guarantee profits for you.
Why Is AcePerHead the Best PPH Site?
Are you looking for a PPH website? Well, AcePerHead is the best of the best. Read on to find out why it's so good and how to use it for your gambling needs.
Did you know you may be able to start your very own sports betting website without spending too much time or money on it? You can use what's called pay per head sportsbook software to get your bookie business off the ground in a hurry.
This software will make it possible for you to create one of the best betting sites around. You can give your clients access to this site so that they can start betting online.
AcePerHead is the PPH site you can count on to deliver the software you'll need to become a bookie in no time. While it isn't the only PPH site out there, it's one of the best PPH websites by far.
If you're having a tough time choosing a PPH website you can count on, here's why you should consider going with AcePerHead.
Provides Everything You'll Need for a Betting Site
To start a sports betting site, you may be under the impression that you'll have to build it from scratch. But this is the beauty of using the best pay per head site: AcePerHead.
The sportsbook software available through AcePerHead will enable you to put together your own custom betting site for your clients. It'll be unique to you and will come with everything you'll need to provide your clients with the best experiences possible as they partake in online betting.
Delivers Best-in-Class Customer Service
While working with a PPH site to provide your clients with a sports betting site, you'll undoubtedly have questions about it. Your clients might also have questions and concerns they'd like to have addressed.
Another thing that sets AcePerHead apart, outside of our excellent bookie software, is the approach we take to customer service. We have a strong customer service team that'll be there for you and your clients when you need it most.
Costs Very Little (and Comes With a Free Promo!)
After seeing some of the advantages of using the AcePerHead PPH site, you might think utilizing it will cost a ton of money. But this couldn't be further from the truth.
When you invest in PPH software from AcePerHead, it'll cost you as little as just $3 per head. This will be chump change compared to what you could be making through the use of our software.
To make things even better, you'll also be able to use a 6-week free promo to get a better understanding of how PPH websites work. That should be enough to entice you to give AcePerHead a chance.
See Why AcePerHead Is the Best PPH Site for Yourself
We could sit here and tell you all about why AcePerHead is the best PPH site all day and night. But you should try to experience our PPH site for yourself to see what sets it apart.
Sign up for an account with AcePerHead today and you'll be able to start letting your clients bet on almost any sports they want. It'll help you start making more money as a bookie.
With Baseball Odds Explained, You Should Start Offering Baseball Betting
Baseball isn't always the most exciting sport for sports bettors to place bets on. But in the middle of the summer when there isn't much else on in the sports world, baseball betting can help sustain your sportsbook business.
Now that you've had the baseball odds explained to you, you should try to start pushing your clients to use their best baseball betting strategies. It'll keep the money coming into your bookie business throughout the summer.
AcePerHead has the baseball betting software you need to make baseball betting possible for your clients. Learn more about it now.