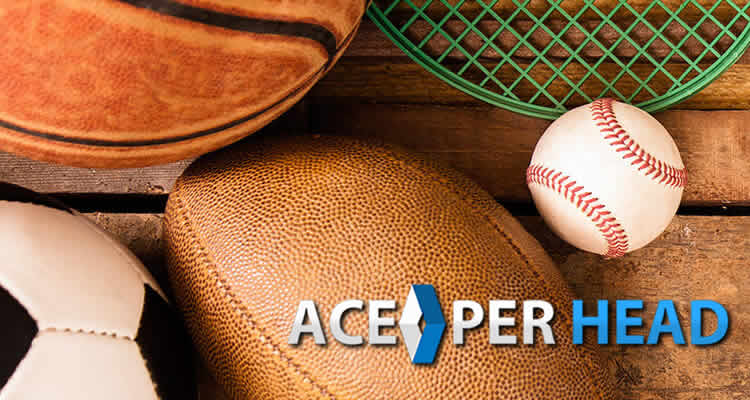 You started your sportsbook during your senior year of high school. You had some friends who liked to make small wagers on NFL games, and you decided to make some money off the action.
Then once football season was over, you moved into the winter sports, adding the NBA, the NHL, and college football. You were able to pay for your first semester of college tuition with the money you made in your first year. Everything was in cash, which meant no taxes, no real supervision. You were your own boss. Now, you're a couple of years into college, and you have a new player on-campus that likes to deal with you – but you're bone-tired of handling cash, taking texts, spending all of your free time on this book. You've thought about setting up a website, and you have a choice between buying the software yourself and setting everything up or using sportsbook turnkey solutions.
Which makes more sense? www.AcePerHead.com can help you consider which process is better for your book.
What are turnkey solutions?
There was a time when anyone who wanted to put a website up either needed to know how to code or had to pay a developer to build it from scratch. Go back and take a look at Craigslist, for example. You can still find a lawnmower or a ride to another city, but the website still looks like someone made it in a middle school computer science class. It was designed to be a free site for people to use without getting bombarded by ads, and it still has its place on the Web.
Sportsbook turnkey solutions take a package that is already designed and customize it for your book. Think about blogging sites such as WordPress. You don't have to go in and code your own website to set up a blog. Instead, WordPress has everything set up for you; you just choose your customization options, including such design elements as the background, the fonts, the layout, and the overall look. Then you start posting content.
AcePerHead.com is one of the leading pay per head sportsbook providers in the gambling industry today. Much like the work that WordPress does for blogs, Ace Per Head has set up a basic template that all of our sportsbook agents use. As the sportsbook owner, you get to go in and choose all of your customizations. What do you want in terms of design elements? What sports do you want to offer? What payment options do you want to allow? What should your credit limits be? How will you set your point spreads and money lines? Do you want in-game betting? Do you want to offer some more creative props?
These are all decisions that you will make for your own page. The job of a sportsbook turnkey solutions provider is to give you the structure for your content; you still remain in charge of the content that you post.
What is the alternative to using a turnkey platform for my sportsbook?
It's true that sportsbook turnkey solutions come with a cost. Companies like Ace Per Head.com use a pay per head payment format, which means that you pay a fee for each active betting player you have in the system each week. In return, you get management of the bookie software, which not only includes the basic template for your website but also includes the hosting and upkeep of the site. If you don't think that's important, think about all of the sporting events that can take place at the same time. If there's a World Series game on a Sunday night – that also features a full slate of NFL games as well as (during a non-COVID-19 year) a schedule of early-season NHL games. If you don't think you need a hefty server in place to handle all of that action for thousands of sportsbooks, then you don't understand bandwidth.
You also get access to secure third-party payment systems. This means that you don't have to worry about what's happening to your money between your account and your bettors' – or when they pay you after a loss. Instead of dealing with all of those cash envelopes you were toting around in high school, the money moves automatically as soon as games come to an end and props reach a resolution.
The alternative to using a sportsbook turnkey solutions provider is developing the website yourself. Get the sports betting software and put together your own website. However, you were already worried about the time you're spending on your website. If something goes wrong, you have to go in and fix the code. If you choose an iffy platform, the site could easily crash during a time of heavy sports betting volume. Is it really worth the risk?
AcePerHead.com has helped bookie agents operate sportsbooks of all sizes and turn those books into moneymakers. With our platform, you can use our sportsbook turnkey solutions to make a website that looks just as impressive as the sites that the big sportsbooks have. That's the great equalizer of the Internet – when all that you have to choose is design elements, then you can look just as professional as a casino that has considerably more assets backing their wagers than what you have. Also, consider the benefits that using a proven platform can bring – and consider taking advantage of our free trial.
We are so confident in the value that we bring to our agents that we offer new sportsbook agents free access to all of our features. You can bring all of your players on board and give them time to cruise your new sportsbook page. If you don't like how it works, or if your players aren't happy and want to go back to the old way of betting with you, then you're not out a dime. We're willing to bet, though, that you find the investment worthwhile. Get in touch with one of our sportsbook turnkey solutions experts today!