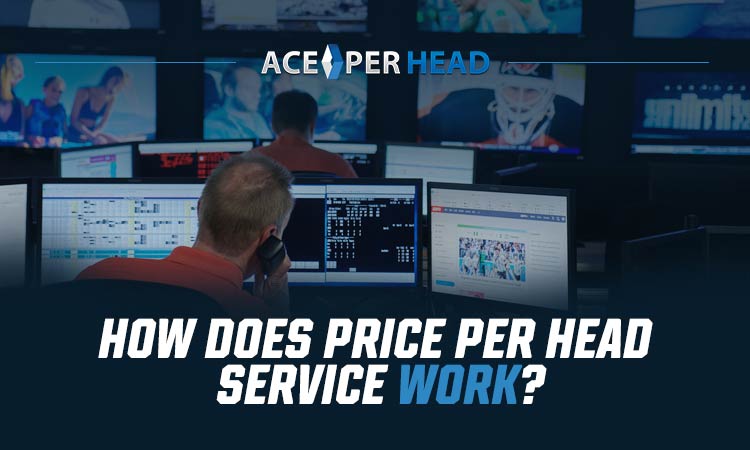 Are you looking to join the 4.35 million people who submitted a small business proposal throughout 2020? This is the last full available year, and it's a whopping 74% more applications than were submitted in 2019. This is truly the time for entrepreneurs to rise up.
If you're looking to start a new business soon, sports betting might be a good industry to look into. This market is ideal for those who are passionate about sports… or are simply passionate about making a lot of money. Price per head services are an awesome way to get your sportsbook up and running.
Here, we're going to take a look at what this means, how these platforms can help you to begin a bookie business, and why you should take the leap.
Why Become a Sportsbook Agent?
There are a lot of reasons that people might start a bookie service. For one thing, it's extremely lucrative. Since making money is the end goal of any successful business, it makes sense to look into an industry where you can earn as much as you're willing to put into your startup.
This perfectly describes what it's like to run a sportsbook- those who invest the time and energy into their growth can make bank. In fact, larger bookmaker services can easily make $50,000-$100,000 weekly. This amounts to well over $5 million per year!
However, even when you're just starting up, you can make a pretty decent living from sportsbook management. Even smaller bookies can make around $30,000-$40,000 per year, especially when you consider how many bets people place around major sporting events.
Another great reason to become a bookie is that you're passionate about business. Business-minded people will love the challenges that bookmaking presents because you get to engage with a huge audience.
You communicate with your platform provider and audience while taking bets, calculating odds, and making your own rules. You retain full control over your business assuming that you choose the right sports betting software.
If you're passionate about sports in addition to business, that makes the experience even better. You'll get to constantly engage with this passion and make money while doing it.
Finally, starting a sportsbook is a simple process when you invest in the right price per head provider. You dream up the vision, but your provider does the work to make it a reality.
What Are Price Per Head Services?
Price per head services- also known as pay per head (PPH) platforms- are a type of sportsbook software for agents. They allow you to view and manage the entirety of your sportsbook online from a single hub. Your players can also use the platform to place, track, and cash out on bets.
But what sets PPH software apart from other technologies?
First, PPH technologies are fully managed. You get a plethora of different professional features and services when you sign up. These include (but are nowhere near limited to) automatic updates and simple score tracking.
Many fully managed platforms operate under a subscription-fee-based model. You pay a flat fee every month for use of the software. However, this means that you'll be paying the same $500 in a month during the off-season as you did around the time of the World Cup or the Super Bowl.
This causes you to lose way more money than you're earning during times with low betting numbers. It would take a lot of number-crunching, saving, and net losses for you to continue operating during off-seasons.
PPH platforms solve this problem. These technologies are called pay per head because you only pay for the bettors that you're actively working with at a given time. You pay about $10 per player each month to continue using the services.
Since some players that worked with you during major events aren't going to stick around for the rest of the year, you no longer will need to pay for them. This ensures that you're never putting out more money than you're bringing in. You'll always turn a profit.
The Benefits of the PPH Price Model
So, are there any other benefits of price per head sportsbook services' payment model? The answer to this is a resounding 'yes!'
Besides allowing you to consistently turn a profit, PPH services also allow you to better scale your business. There are naturally some times of the year when you're going to get more bettors than other times. You can pay more to make this happen but then begin to pay less as the betting season dies down.
As your business grows in the long-term, you also will begin to pay more money. Up until the point that you start to rake in players across the country (and the globe), you won't need to pay for the mere potential of these players. You only will be paying for those that you're actually working with and can therefore only pay more when your growth strategies are actually successful.
Because of this, you'll be able to funnel cash into other aspects of your sportsbook when you're just starting out. Instead of paying your provider all the money you have, you can invest in marketing campaigns to reach a wider audience. This lets you grow steadily over time and ensures that you always can allocate your funds in a way that makes sense.
What Do You Get With PPH Software?
Not all PPH platforms are made equal, so the features that you get will heavily depend on who you choose to work with. Assuming that you choose the best sports betting provider, you're going to get a lot of awesome features that help you to grow your sportsbook effectively. Ace Per Head's experts are always looking for new ways to help bookies turn their vision into a reality.
First, Ace Per Head assists you in building a website from a huge number of templates. You can also build a custom site from scratch if you have a very specific vision.
In addition to automatic updates to keep your site running smoothly, professionals will also integrate your website with other useful technologies. These might include automated score tracking platforms that trace the teams and players that people bet on automatically. You won't need to manually track scores anymore, which lets you realistically offer a wider variety of betting options.
You also get 24/7 customer assistance when you work with Ace Per Head. We have a round-the-clock call center that you can always reach out to with any questions. There also is a player call center that those who bet with you can contact.
You won't need to keep your phone next to you with the ringer on all night. We'll field those late-night calls for you. Players can contact you later within the platform if they absolutely need to involve you in the process of resolving their issue, but we usually will solve it before that's even necessary.
How Does This Help You to Grow as a Bookie?
Using PPH services ensures that your sportsbook will always be running smoothly and efficiently. You won't need to worry about slow load times or an outdated site aesthetic. Ace Per Head's experts always work to ensure that your site is appealing to bettors and easy to use for both agents and players.
Security features that PPH platforms provide also help you to establish your reputation in the sports betting market. Traditional bookies have struggled to keep track of player information and protect it against malware and other threats.
If unauthorized users managed to breach these systems, they could take a lot of bettor's personal and financial information. This leads to understandably damaged reputations and could force your sportsbook to shut down if it happened to you. Luckily, Ace Per Head uses top-level encryption software to keep your platform secure.
Additionally, neither you nor your players will enter any information into the site worth stealing. Both agents and players are assigned random number IDs and use these rather than names when working with each other. Because we practice what we preach, you also will use your number ID rather than your name when communicating with us.
This- and the fact that you can pay in untraceable Bitcoin- mean that there's nothing to steal in the event of a breach. Players will note that and appreciate it, including it in good reviews of your business online. This can sway new bettors to come to your sportsbook over the competition and turn you into a sports betting behemoth.
Invest in Pay Per Head Software Today
While beginning a bookie service is a challenge, price per head services make it much easier for people of all experience levels. Now that you know what these platforms are and how they can benefit you, it's time to get started.
We're committed to helping you find the perfect package to help you get your bookie business off the ground. Start your six-weeks free today to get a feel for our service and the many useful features that we offer for budding sportsbook agents.