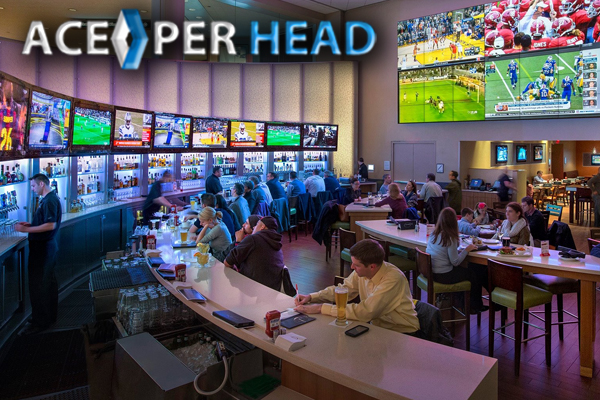 Sports is a 365-day-a-year entertainment business, which means gamblers have something to do every day of the year if they want. This means that if you are an agent in the pay-per-head business you can acquire players that can give action all year round. As an agent, the more players you have, the more bets you will receive, which will ultimately lead to more money you can earn. There are many different ways to acquire new players if you are interested in growing your sheet.
The most obvious way is having friends and family play with you. Some people may say, "why would you want to take money from your friends and family", however, if they are gamblers it is better that they bet with someone that they trust and know will pay them when they win, than betting with a stranger or sending their money offshore to a random online sportsbook.
The other obvious way to acquire new players for your pay-per-head business is by having your current players refer some of their friends and family. Many pay-per-head websites give you the ability to give your players free plays. Free plays can be any monetary amount, and can be used to bet, but if someone loses they will not cost a player anything. So this could be used as a form of a reward to anyone that refers you to new players. It is an easy and great way to get people to help you and then give them back something in return for helping you acquire new players. Another option to entice current players to recommend new players to you is by offering them a small percentage of the new player's losses. Both ways can be extremely effective ways to get your current players to work for you and help you gain new customers.
Another option is to get a partner or a sub-agent and have that person bring you, new players. Then you can give that person a percentage of those specific player's losses, which would then give that person a strong incentive to actively get more players for you. This needs to be done carefully because you don't want someone just opening up other accounts, and then personally using them. However, your current pay-per-head provider can help you check IP addresses for all accounts to make sure one person is not using more than one account.
You can also go to places where you are most likely to find people who would gamble on sports. Some great places to go to find and meet new players is at Sports Bars, Casinos, Horse Tracks, Sporting Events, and Poker Games. Just being sociable and talking with people is a good way to start the ball rolling. If you do meet someone that is interested in betting with you, then it would be smart to start them out with small limits, or even make them post up a percentage of the credit limit that you are going to give them. Since these people are strangers you must be careful, because it may become difficult to get paid from them if they do lose. However, if you start off slow and easy with them, then it could potentially turn into a very profitable relationship for you.
Lastly, you can utilize all of your social networking websites and find old acquaintances or friends of friends that may be interested in gambling. Again if they are a stranger or someone that you do not know very well it would be smart to keep limits small, and not let anyone get too over their head too fast.
Streamline your sportsbook operations with the help of AcePerHead.com – sign up now and start seeing results.