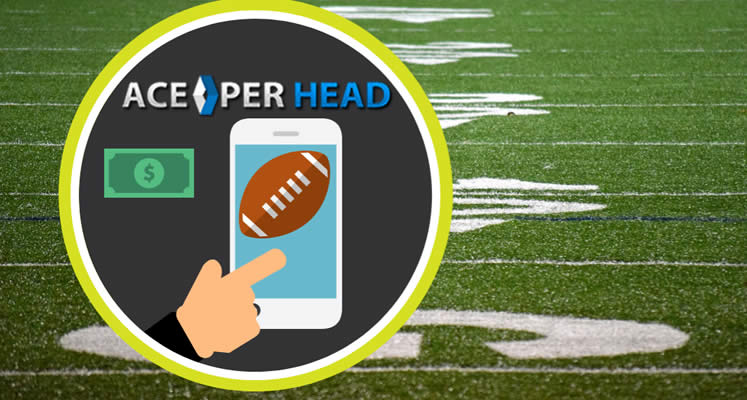 You've worked hard to build your sports betting business from the ground up. Now that you have a healthy player sheet, it is time to ask yourself, am I working with the best pay per head service for my business?
Don't Settle for Less Than You Deserve
Pay per head companies should support your efforts to grow your business, yet in many instances, they do more harm than good.
Why that is, varies but, in most cases, it boils down to they don't provide a personalized service, something crucial in such a competitive industry.
Bookies who feel their online sportsbooks aren't performing as they should need to take a hard look at how are handling their business. Doing this requires guts; it is never easy to discover that the only thing between you and success is yourself.
Here are some things you need to take a hard look at and depending on your answer you may need to make some tough decisions, including, searching for the best pay per head bookie service to meet your needs.
Are You Retaining Your Clients?
Acquiring the right clients is both difficult and costly. Therefore, retaining them is imperative to the health of your online sports betting business.
There is a normal player attrition that is expected. Players stop betting for various reasons, including:
• They cannot afford the losses
• They have a gambling problem and have been cut off
• Health, work or family issues prevent them from wagering
• They are not gamblers and were only testing the waters
• They don't get paid on time
• They had a bad experience with the site
The first four reasons are out of your control. However, if you are losing players because you don't pay them on time, you need to examine your bankroll and payment logistics to see where the problem is and how you can fix it.
Sadly, most players leave because they had a bad experience on the site. All it takes is one bad experience and players start to look for other options.
Your pay per head should at least guarantee the following:
• 99.99% uptimes
• A fast-loading website
• Betting odds that adjust to your players (sharp or square action)
• On-time posting of lines
• Fast and accurate gradings
• Easy-to-use website which is compatible with any device
• Wide range of betting options
• Visually pleasing betting interface
Are You Getting the Best Customer Service?
Many PPH shops don't invest in customer service. Since bookie agents can manage many aspects of their operation directly through the agent console, some price-per-head companies, feel there is little need to have trained customer service staff on hand.
Nothing could be further from the truth. PPH customer service reps are not only there to assist agents, although that is their primary task. Reps are there to help enhance the player's experience.
Value-added services, such as:
• Taking wagers over the phone
• Resolving technical issues in real-time
• Relaying messages between agents and players
These simple services can have a positive impact on the wagering experience of players, and in the long run, will serve to improve player retention efforts.
Are You Offering Enough?
Local bookies are in direct competition with offshore post-up sportsbooks. The competition isn't always fair, as post-up shops are known for offering huge bonuses which most bookies can't. Moreover, we can't deny that a well-designed promotion can be very enticing to a player.
Bookies have the upper hand on other aspects as payment convenience, which has increasingly become a problem for offshore sportsbooks.
The best way for local bookie agents to compete with the offshore market is to offer a wide range of betting markets just like their competitors do.
A diverse selection of betting markets will help attract more players who can help carry your business during the low season.
Additionally, your pay per head should provide a range of wager types, alternative lines, as well as prop and future bets. The more betting options you provide your players, the more enticed they will be to spend their money. And this will reflect in your bottom line.
Are You Profiting Enough?
It's not about being greedy; it's about maximizing your profitability. If you are continuously disappointed with how much money you make every week, then you need to find the reason why.
First, you need to look at whether you have realistic expectations. Hold percentages vary from one betting product to another. For instance, the hold percentage in horse racing is higher than that of sports betting.
In the case of sports, the hold percentage varies from one sport to another.
However, in general terms you should aim to have a hold percentage close to 5%, anything higher than that is a clear sign you are working with the best pay-per-head for your player sheet. If you are not averaging a 5% hold, then here is what you need to do.
Analyze your Players

: If you find that you have an unusual amount of sharp players, then you might need to look at the possibility of either getting rid of a few that are damaging your bottom line or limiting their actions so you can minimize their negative impact.

Take a Close Look at the Betting Odds

: In the sports gambling industry, it all comes down to numbers. You need volume, and you need balance. A sharp line will create interest while keeping containing the exposure. Lose lines are too volatile for long-term profitability. We won't deny that when used correctly, a loose line could result in big profits, but they could also end up costing you, big time!
The purpose of this exercise is to find out how satisfied you are with your current business platform. If you see room for improvement in how you as a bookie are handling your clients, then you can start making those changes right away.
However, if you conclude that most of your business woes are due to the negligent performance of your price per head service, then you have no choice but to look for a better option.
Having realistic expectations of the service provided by a pay-per-head is essential. You should know that there will never be a perfect match. However, some services are more flexible and personalized than others, take www.AcePerHead.com, for example; unlike most PPH companies, they don't just focus on the big fish. They understand that small and medium-sized player sheets can be just as profitable as large ones. So, they create packages that adjust to the needs of agents, instead of having the agents adjust to pre-established service packages.