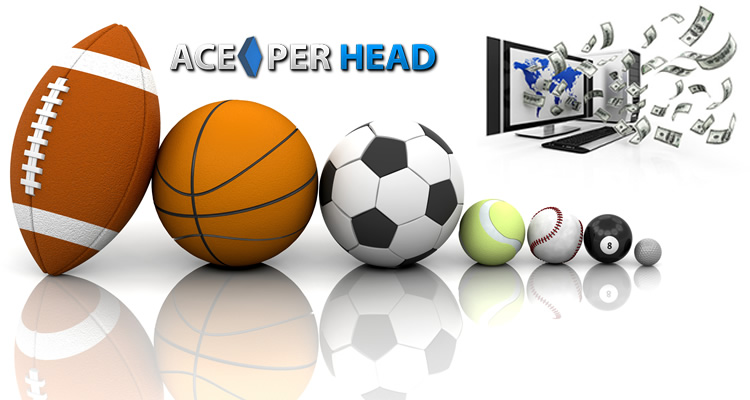 How much would it cost your business to have leading market skills in both line management and data services at its disposal 24/7?
Data Services and Line Management
For most bookies, the answer unfortunately is, way too much! But, the good news is, does not have to be, and here is why.
Over the past 25 years, Ace Per Head has built an unrivaled B2B bookie service by merging its extensive knowledge of the gambling industry with top-of-the-line technology. By offering the most innovative sportsbook software solution, and the best, most experienced, and professional staff; Ace Per Head has long been recognized as the leading pay per head service.
Their business model, which is centered in long-term close cooperation with agents, has enabled AcePerHead.com to implement result-oriented strategies to maximize revenue with the use of innovative technologies and market offerings, in other words, they offer bookmakers a service that caters to all their needs.
Technology Features
At the very core of Ace Per Head's product offering is their custom private cloud server distribution system. The system evenly distributes the workload among multiple servers and can switch workloads seamlessly between machines.
Why is that important? Simple, it allows Ace Per Head to detect any server that may be underperforming and take it offline without interfering with the service. The servers that are currently operating are scaled to handle 5x the load experienced at peak times, so taking down one server for maintenance will not have any negative impact on response times.
Aside from the custom private cloud and the massive hardware infrastructure that is completely redundant, they also employ a global Content Distribution Network (CDN) that features catch servers in more than 60 data centers around the world, providing excellent load and response times regardless of where in the world you happen to be.
Getting More Bang for Your Tech Bucks
Clever agents who have switched to AcePerHead.com, report significantly better results in all aspects of technology, and with good reason:
Does your current provider have 4 different physical locations from which to operate? Probably not, but, Ace Per Head does, they have two data centers and two call centers capable of handling the entire workload on their own. The sites are geographically separate and connected to different power grids. In addition, they have contracted 9 different internet service providers to guarantee uptimes.
Full time Engineering Staff:
That's right, they have hired full-time and part-time system and software engineers, to handle work at their datacenters. Qualified staff is available 24/7 year-round, to keep the systems in optimal condition. The software engineers are task with adding new features and tools to their software to enhance the customer experience. The entire team is continuously adding innovative capabilities to the network, improving efficiency.
The digital world requires a whole new level of security, and AcePerHead.com has invested heavily in creating the best security network possible. This includes both physical security of the datacenters and call centers, which have 24/7 surveillance and guarded key-card access, to digital security involving modern SSL standards (4096-bit keys), advanced firewalls with WAF, and malicious vector filtering as well as logging and filtering IP's. And one extremely important security item is their 7-layer DDOS protection.
Information is everything, and backing and securing it is imperative, which is why Ace Per Head continuously backs all client data.
Line Management
While on a certain level AcePerHead.com can be considered a tech company, it serves bookmakers, and as such, they are also considered masters at line management.
Even though they have some of the most experienced line managers on staff, the way the industry has developed in recent years, means that, for them to perform at the top level they must rely on the best sportsbook software in the market.
This software has been customized by their software engineers to accommodate a wide range of agent needs. Ace Per Head recognizes that each package is unique, and while most share a lot of similarities there will be some details that will differentiate them. Therefore, their sportsbook software is highly customizable to allow for these differences.
The question, then becomes, how do you manage thousands of line types and player profiles in real-time. If they did not have the necessary technology supporting their everyday operation, this would be impossible. However, thanks to the flexibility of the betting software they can automate the entire process. This means they can operate effectively in an extremely high-paced environment with minimal staff, allowing them to offer a superb service at a reduced price.
It does not matter if your players are sharp or square, Ace can create and manage a line specially designed for them that will return high yields for you, and who can say no to that?
Customer Service
They have the absolute best customer service in the business, knowledgeable, courteous, and relatable, they understand your business and they want to help you succeed.
One thing agents consistently agree on, is that working with AcePerHead.com, has made their life easier, because their staff is helpful and gets things done, but also because they have an extensive list of payment methods, which in the past was the only drawback of working with a quality pay per head like they are.
Payment Methods
The Pay Per Head industry is one of many where customers look for a higher level of discretion, and many traditional payment methods just can't protect customers from malicious surveillance, hackers, and other online threats. Because of this, they are continuously searching for better options to promote transaction privacy and security.
Some of the latest additions include:
Unlike pre-paid cards you won't have to provide any personal information when you purchase them, nor do you have to register them in any way. Gift cards are so common that they can be found at dozens of stores, making them both discrete, private, and very convenient. Ace Per Head recommends using Vanilla or Walmart gift cards.
Virtual currency is perhaps the most anonymous payment method available in the world. Yes, you will have to provide your information to create an account but, this won't be attached to any transaction done in the bitcoin marketplace, there is no way to trace IP, and the addresses provided by Ace are randomly created and only used once after they have been used they are discarded. This means you can transfer funds securely and in complete anonymity.
If you are a bookmaker, it is time to empower your brand and switch to AcePerHead.com.