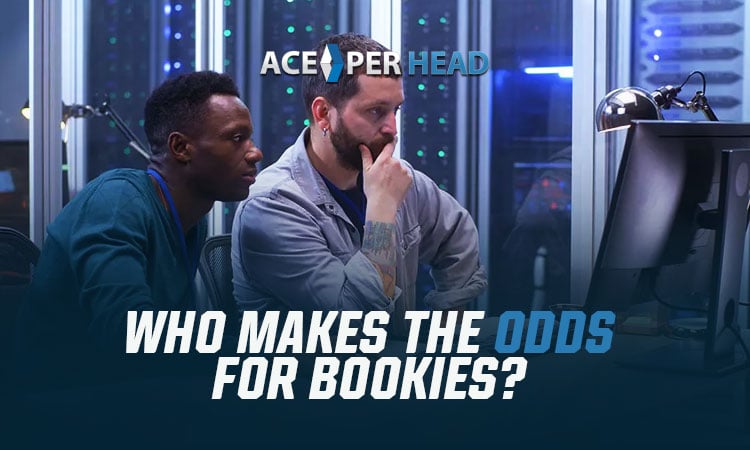 In a world where 18.2 million people bet on a single sporting event, becoming a bookie is a career that gives you a high chance of success. But if you want to make the most of these odds, you're going to need to calculate some odds yourself – those that go on your website and help you stay competitive in a huge market.
Read on to learn who makes the odds for bookies and how you can set top-notch lines.
Bookmakers: Setting Their Own Odds
Many bookies go into the sports betting market because they're passionate about athletic events. If this describes you, setting your own odds is a great way to have fun with your budding business.
Whether you use American, decimal, or fractional odds, you'll start by choosing the events that you want people to bet on. You'll assess all past information from each team and use either probability or statistics to determine how likely they are to win.
If you use probability, you figure out the chances that the team has of winning. Then, you'll convert these chances into odds. If a team seems to have a 50/50 shot of winning, for example, you'll give the team 1.50 in odds.
Bookies who use statistics look at past results and decide on how likely an event is to happen. If a team has won 60% of their past matches, you might give them 1.60 odds. This is how probable they are to win their next match.
Odds Compiler Software
Of course, this is a challenging process to do manually. Because of this, most bookies use odds compiler technologies to set the odds on their mobile-ready websites.
Instead of manually assessing hundreds of game results, you would simply insert them into an application. The app would assess the performance of each team, compare them with others that they'll be up against, and produce accurate odds based on this past data.
You can program the software to give you odds in your preferred format. Most people go with American odds, but it's easy for the technology to give you fractional or decimal odds instead. You can also choose whether you want fixed odds or dynamic ones, so you're still in charge.
This is a great idea for bookies looking to save time. If bookmaking is a side gig or you're business-minded rather than sports-minded, this is a great way to keep your sportsbook competitive with little effort.
Professional Oddsmakers
Many bookies also choose to outsource their lines to professional oddsmakers. If this sounds interesting to you, Ace Per Head's team can help hook you up with an expert.
This is a good idea because experts have a lot of experience with analyzing and assessing figures. They know what kinds of odds will be competitive for bettors while still making you money. You can provide the best services possible while consistently raking in profits.
However, some people don't like the lack of control that professional oddsmakers give them. Others want to engage with sporting events in a more hands-on way. It's totally up to your specific needs.
Making a Choice: AcePerHead Software
Are you setting up a gambling website? Are you trying to decide what software is right for you? Make sure you read this overview of AcePerHead software.
AcePerHead is a fully managed sports betting platform. This means that in exchange for a small monthly fee, we take care of every aspect of your sports betting website.
We'll automatically update and upgrade it to ensure that it's competitive. We'll look for blips in your system trends to make sure that you don't struggle with downtime. We give you the security features needed to keep both you and your players safe.
All of these simple features as well as more advanced ones are fairly inexpensive. We use a pay-per-head (PPH) payment model. This model is a subscription service, but you pay for each active bettor instead of paying a flat fee.
Typically, you'll pay anywhere between $3 to $10 per person. People often place bets for $100 or more, so it's 10% or less of what you make. You'll never lose more than you make because of the PPH model.
Betting Site Design
One of our initial services is designing a PPH site that fits your specific needs. We'll talk with you about your brand and your vision. Then, we'll assess dozens of sportsbook-specific templates to find one that best matches your desired outcome.
These templates are great because they're pre-equipped with features that bookies need. Unlike eCommerce or blogging websites, you'll have built-in score tracking software, areas to showcase ongoing bets, and a portal that allows people to put money down on their favorite events and teams.
If you don't want a template-based website, there are still options open to you. We're happy to design a website from scratch for a slight fee. This is usually unnecessary because of how heavily customizable the templates are, but it is an option.
Features to Know About
Once your site is set up, you'll gain access to tons of features that make being a bookie easier. In addition to basic security updates, you'll also get Bitcoin payment options embedded into your website. We encourage you to pay us in crypto, and it's a great idea to afford players that security as well.
You also will get SMS alerts when someone places a bet, notifications for automated payouts, and 24/7 support. There's a secure in-app chat where you can talk to players and a round-the-clock hotline where both you and bettors can contact us.
Plus, if you want to make your betting site even more fun and competitive, you can try out live betting options!
Set Up Your Bookie Website Today
Now that you have an overview of the best bookie software, it's time to begin building a betting website with our knowledgeable experts.
Our team is committed to helping you with engaging betting site design, mobile app development, and integrating sportsbook-specific features to help you along.
Beyond Odds for Bookies
Now that you know who sets odds for bookies, it's time to roll the dice on your future as a sports betting agent. Our team will help you construct a PPH site that helps you reel in gamblers and make money ASAP. Build a custom package to get a free 6-week promo of our services!