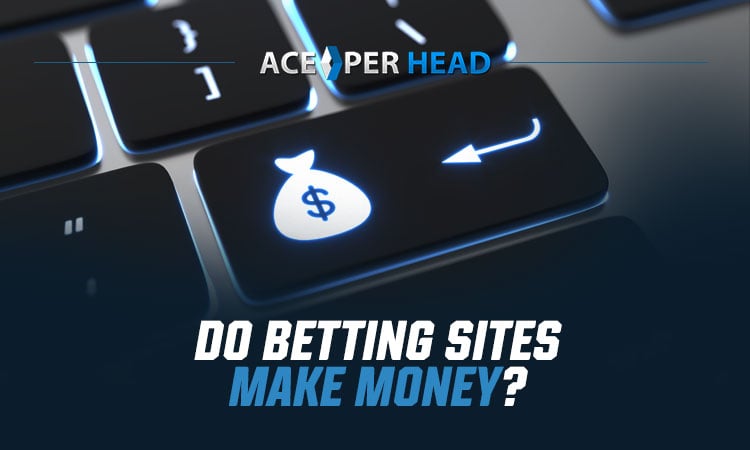 If you turn on the TV today and spend more than 10 minutes watching it, you're almost guaranteed to see at least one or two commercials for sports betting sites. These commercials are everywhere these days as so many online betting companies attempt to convince people to visit specific sports betting websites.
Initially, all these commercials may have annoyed you. But if you're someone who would like to try to cash in on the legal sports gambling craze, you might want to look at these commercials as an opportunity. They prove that betting sites are very profitable and that online bookies can benefit from setting them up.
You can set up a sports betting website and get your own sports betting company off the ground. Here's how to make money doing it.
Invest in Pay Per Head Software
Betting sites can make a lot of money over time. But many of them end up in the hole at first because they spend their fair share of money designing sports betting websites.
You can avoid doing this yourself by using pay per head software to your advantage. This type of software will provide you with everything you'll need to set your sports betting clients up with an online betting platform.
PPH sites have become very popular among sports bettors in recent years. You should consider creating one to start your sports betting website off on the right foot.
Put Together a List of Sports Betting Clients
It's going to be challenging to make money with a pay per head betting website if you don't have many clients. That's why you should put as much effort as you can into building up a long list of sports betting clients.
You can begin by offering sports betting services to those you know. But you can also try to market your sports betting company to get more eyes on it. This should lead to you being able to generate a longer list of clients in the weeks, months, and years to come.
Offer Lots of Betting Options to Your Clients
Most betting sites offer sports betting options that'll enable people to bet on NFL games, NBA games, etc. But to make the biggest profits possible, you should consider giving your clients the chance to wager on almost any sport they want.
This will include everything from NFL and NBA games to international soccer matches and even ping-pong tournaments overseas. The more betting options you give your clients, the more likely you'll be to bring in the big bucks.
You should also give thought to offering different types of sports bets outside of just moneyline and point spread bets. You might also want to let people place live bets and prop bets and maybe even take a trip to the online casino right through your betting site.
How Does AcePerHead Service Help Bookies?
Being a bookie used to be a very challenging job. You had to be available at almost all times to take sports bets from your clients. If you stepped away from your phone for even just a few minutes, it could lead to you missing out on the opportunity to take bets and lead to you losing money in the end.
But thankfully, bookie software has made working as a bookie so much easier than it once was. The AcePerHead service, in particular, can make it possible for you to offer online betting to your clients who are interested in gambling online.
Here are some of the top ways in which the AcePerHead service can benefit bookies like you.
Provides You With an Online Betting Website
Online betting has been around for quite some time now. But for a long time, bookies have found it difficult to transform themselves into online bookies because of the costs associated with starting an online betting website.
If you wanted to set up your own sports betting website, it would typically cost you thousands of dollars. You would also need to pay monthly fees to keep your website working the way it should.
The AcePerHead service will set you up with the gambling website software you'll need to get your very own website off the ground. You won't have to worry about spending a small fortune to do it anymore.
Keeps Track of Your Clients' Sports Bets
In the past, bookies had to keep tabs on their clients' sports bets using little more than just a pen and paper. It made the simple act of accepting bets and getting them squared away more time-consuming than it should be.
This is yet another area in which the AcePerHead service can help online bookies. You'll be able to monitor all your clients' sports bets using the gambling website software that'll be provided to you.
You can also adjust the limits for your clients accordingly and make them higher or lower based on how much risk you want to take on. It'll give you so much more control of your sports betting operation.
Creates Passive Income With Your Bookie Business
There wasn't anything passive about the income that bookies used to bring in. They had to work hard for every single dollar they made.
But nowadays, you'll feel like you're making passive income when you run a bookie business with the help of the AcePerHead service. It'll let you sit back and count all the money you're making without having to put in too much effort on your part.
Even if you have over 50 or 100 clients, you won't need to spend all your time fielding phone calls and texts from them. With the assistance of the AcePerHead service, everything will be smooth sailing for you from here on out.
Start Using the AcePerHead Service Today
Would you like to use the AcePerHead service to your advantage? It'll cost you as little as just $3 per head.
You'll also be eligible for a 6-week free promo when you sign up to use the AcePerHead service. Get more information on how it works now.
Betting Sites Can Be Very Profitable Ventures
You might not necessarily be able to bring in as much money as the gigantic betting sites that you see on so many TV commercials when you start a PPH site. But the right bookie software can position you to make a pretty penny each week.
AcePerHead has the bookie software you'll need to create a great sports betting website. Discover more about this software and sign up for an account with us now to get a 6-week free promo.