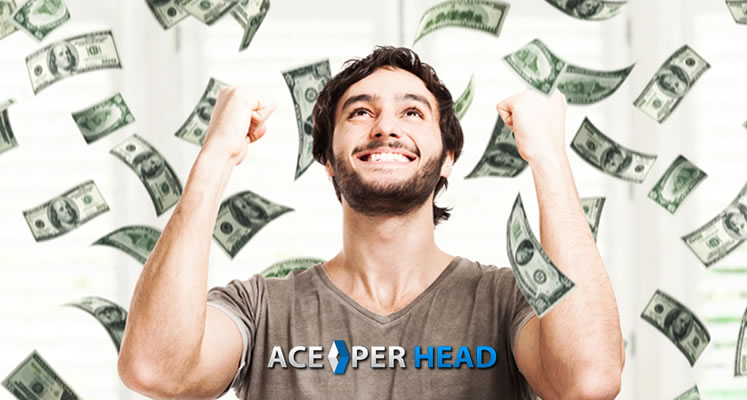 Being a College Student is a great time in a young adult's life, where no freedoms are enjoyed, education is enhanced and where young adults grow up and become prepared for the real world after college. Studying is obviously a big part of college because the ultimate goal is to graduate, but there is still plenty of time to have a good time. However, it's hard to have a good time or do much of anything if you do not have any money.
Some students are also not lucky enough to have their parents foot the bill for college which means they need to find a way to balance their busy class and studying schedule, which often leads to little time for a paying job. So one good option for college students is to find something they can make money online from. Sure there are literally millions of options out there, however, most are not very rewarding.
However, one option that is perfect for young college students is to become an online bookie. Considering that any student is surrounded by thousands of other students this makes finding potential customers very easy because anyone walking around campus could potentially be a person that wants to gamble on sports. In addition fraternities, sororities and extra-curricular activities make it very easy to get the word out and are ways you could promote yourself as a bookie.
The beauty part is that anyone can be a bookie by just getting started with a pay per head company that will provide a fully functional website, up to the second odds, and a backend that keeps track of all the graded wagers and daily and weekly balances. Once you get the players then you just assign each player their own unique account number and give them the website and they can be on their way and start betting immediately. In addition, these services also have a mobile formatted website that is very easy and simple to use, since all your players are going to be a part of the generation that relies heavily on their smartphones.
Not only does a pay per head company such as AcePerHead.com do all the technical bookmaking work for you, but they can give you all types of advice on growing your business, increasing your profit margins and further knowledge of how to be a successful bookie. What is even better is that the cost of this service is very minimal in that it only costs $10 per active player a week and you only get charged if the player actually has a graded wager that week. Then whatever the player ends up losing you as the bookie get to collect and keep all that yourself.
Considering that Vegas and Atlantic City were built and thriving off of people that loss on betting, the sky is truly the limit with how much money you can make by being a bookmaker. Also, one other great advantage of becoming a bookie while in College is that once you graduate and get in the real world all your players will be doing the same and each of them will be joining the workforce and will have even more disposal income to use and lose towards betting with you. So call AcePerHead.com now at 1-800-909-5193 to get set up and start booking action on sports in minutes so you can start making money today!