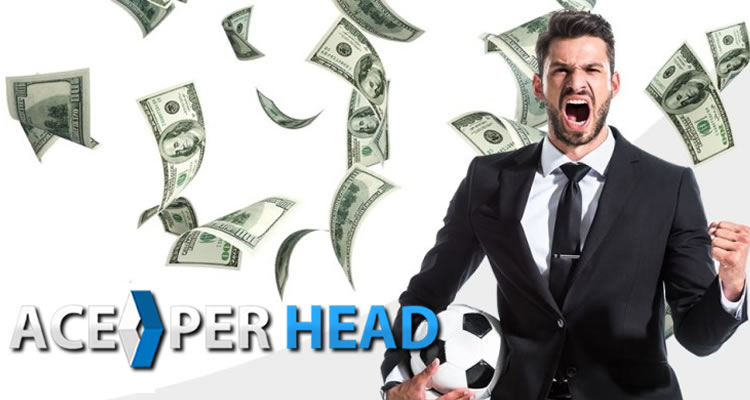 There are a lot of ways to earn a living these days and people are getting creative about how they do it. Things like baseball cards and video games used to be mere hobbies, but today, people are finding ways to create fortunes with them.
Sports betting is becoming incredibly popular and several people rake in plenty of dollars with their betting knowledge each year. Places all over the world are embracing sports betting and legalizing it.
But the real question is this — can you make a living off of sports betting?
Below we'll answer that question and so many others. Use these guidelines if you're thinking about winning big with sports betting.
Can You Make Money from Sports Betting?
The simple answer is yes. However, there's nothing simple about earning a living through sports betting.
There are people who earn a living playing poker and other casino games. These high stakes games sharpen your skills against the best in the world and allow you to live an adventurous lifestyle that most could only dream of.
The fact is that there is plenty of money to go around for anyone skilled enough to earn a living through sports betting. The challenge is learning sports betting and growing those skills so that you can treat it like a job and not like a tourist spending time in Las Vegas for the weekend.
A lot goes into sports betting for a living, but the payoff is sweet if you're willing to put the time and effort in.
How to Make Money as a Bookie?
So what can you do to become a professional sports bettor? Here's a beginner's guide for getting started:
Learn These Sports Like the Back of Your Hand and Have Some Specialties
You stand a much better chance to earn money with sports betting when you have deep experience in the sports that you're betting on.
Nothing adds to the fun of a fight weekend like seeing the betting lines and odds released by Vegas. Too many people look at the betting lines that come out but don't know or understand the true nuances of the sport.
It's when you understand all of the players and moving parts that you can pick out those high-reward bets that can truly take your income to the next level.
Treat yourself like a business and subscribe to sports packages that allow you to watch lots of sports competition, study game analysis, and read sports news.
Practice With Some Mock Scenarios
Try out the demo version of a betting platform before you put down real money.
By using mock scenarios to learn the ropes, you get to learn exactly how betting happens without having to risk real-life money. This will help you get your confidence together and take the stress out of mistakes.
Most of today's most reputable pay per head sportsbooks come complete with trials and demo versions that you can use to your heart's content.
Research the Different Kinds of Bets You Can Make
The real work happens when it's time to research. Brush up on all of the different types of bets you can make and learn them like the back of your hand.
This means learning like the moneyline, spread, parlays and so many other types of bets. You need to familiarize yourself about when betting windows open and close, and whether you're allowed to wager in-game.
Each platform has its own rules and you might see different odds depending on the pay per head bookie website that you're going with.
Choose a Reputable Sports Betting Platform
The best thing you can do for yourself if you'd like to bet on sports for a living is to choose a platform that is reputable and trustworthy. The last thing you would want is to win a bet and find that there are snags in getting your payout.
A site that is susceptible to breaches and downtime could also leave you out of luck or unable to put money on a hot bet when the time is right.
Research the many different sportsbook betting platforms and choose a pay per head website that gets stellar reviews and the most trust in the gambling industry.
Look into sports betting software that also allow you to use Bitcoin and other forms of crypto.
Keep Your Life Light and Flexible and Save Some Money
It can't be stressed enough that there's a difference between sports betting for fun and doing it for a living.
If betting is what you like to do for a living, you need to set your life up to support this career. This means stashing aside large sums of money for a rainy day. Don't touch the nest egg unless you absolutely need it.
Yes, that means even if you stumble upon a can't-miss bet but don't have enough money for it. Your rainy day fund will save your life and allow you to keep doing something as fun as sports betting for a living.
Keep your life as light and flexible as possible. Consider a rental agreement with a flexible lease. Many people live out of Airbnb's or pay for their living arrangement upfront with cash after a few big sports betting wins.
Do whatever you have to do to secure your lifestyle so that you can stay level-headed and never act out of desperation.
Learn the Ropes of Sports Betting
So can you make a living off of sports betting? The tips in this article make that picture clearer for you. If you're ready to learn a lot and have a comfort level of dealing with uncertainty, sports betting can become a fun and lucrative way to earn a living.
At www.AcePerHead.com, we have decades of experience in the industry and would be happy to help you out. Create a pay per head package with us today online or give us a call at (800) 909-5193 if you have questions.