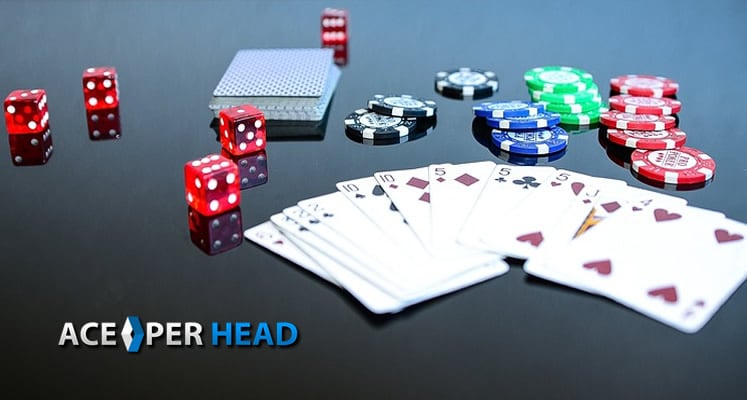 The gambling industry is a complex beast, not everyone involved truly understands everything that is going on, and this is most evident when it comes to pay per head casino software providers.
The Hidden Potential of Online Casinos
When we look at industry reports, it is clear that the online gambling market includes diverse products such as poker, bingo, lotteries, sports, and casino. But, it is no secret that out of those, sports and casino represent the largest share.
The global gambling market value is above the 50 billion US dollars mark, and close to half of that is generated in the United States alone. Although reports show the per capita spending of a player in the US is only around $505, the number of players and the margin of bettor losses makes the market value soar above the 23 billion US dollars a year.
All in all, the growth numbers for the online gambling market are positive, and the latest projections continue to show steady growth; which means the online gambling industry continues to be the most vibrant and fastest growing entertainment industry in the world.
The United States continues to lead the way in global gambling, and this year's supreme court ruling to allow individual states to legalize sports gambling will undoubtedly increase its market share. Once states legalize sports betting the next step will be to legalize online casino games as well, given that the two products are a perfect compliment.
Once we understand that casino games represent a large portion of the US online gambling market value, we can't help but ask the question, why aren't pay per head casino software providers making more significant efforts to provide a more entertaining casino platform?
Here we come back to one of my original statements in this article, the online gambling industry is a complex beast, with many moving parts, where trends change constantly, and too many providers just don't have the experience to understand it fully.
The sad reality is most pay per head companies you hear about these days are run by amateurs, and the worst part is, most have no interest in becoming better at what they do. Thankfully, industry veterans such as www.AcePerHead.com, are around to redeem the good name of the industry.
The other question you need to ask yourself is why you should care about the quality of the casino software you are utilizing. Here are some of the reasons:
The Numbers Add Up
While sports betting has generated most of the buzz over the years in online gambling, the truth is the numbers only add up once you get a certain level of volume, think of it as an economy of scale. This means that for small independent bookies, hitting a rough patch where their players are on a winning streak, can end up wiping their season winnings. And because the betting markets in sports are so seasonal recovering from these times might be difficult.
Unlike sports betting where the average hold percentage is 5%, some casino games like keno, craps, and progressive slots, have hold percentages well above 10%. This means you can make significant money with lower volume.
Generating Volume Is Much Easier
Best casino games have a compulsive aspect to them, whereas in sports betting, bettors must wait for their results (the exception to this rule is Live Betting), casino games playout faster, in the virtual casino, games can be played in a matter of seconds, this means that a single player can conclude 10, 20, 30 or more games per minute.
While it is true that the dollar amounts of casino wagers are much smaller, when they are played at that speed, a bettor can easily play through and lose $100 quicker than if they were betting on sports.
The bottom line is because of the instant gratification factor of the best casino games, generating enough volume to create significant revenue is much easier.
Seasons Don't Matter
Some players are only interested in football; therefore, they are only active during the football season, others are basketball fans and wager little on other sports. Sustaining a business when your clients are not available year-round is difficult, and most bookies have a tough time during the low season.
This is perhaps the most distinctive difference between a sports bettor and a casino bettor, you never have to worry about them disappearing for months at a time as there are no seasons in the best casino. The games are always available any time of the year, day or night.
It Appeals to a Wider Audience
In recent years we have seen an increase in female sports bettors, and I believe the number of women interested in sports betting will continue to rise, however, as it stands now, there is a significant gender gap in this area of the industry.
The best casino games on the other hand appeal to both men and women, this means there is more of a market share to target. When we add the fact that casino games appeal to people of all ages, then the possibilities start to look very promising.
So, What Is a Bookie To Do?
Once gambling became an online business, the level of competition increased exponentially, and some bookies found themselves unable to compete with others who had more resources. In the old days, bettors would knock on a bookie's door, these days finding and retaining clients is perhaps the hardest part of the job.
Most bookies were able to survive thanks to companies like AcePerHead.com, who had the knowledge, the resources, and vision to elevate the game of the pay per head business, offering excellent betting odds and customer service at an affordable price.
And to this day, they are one of the few PPH companies that have truly embraced the potential of the best online casinos. Most price per heads offer a mediocre casino product because some agents request a casino product, but, because they do not fully understand the potential, this product has they never think of upgrading their platforms.
Ace Per Head, on the other hand, was one of the first ones to realize how important a reliable, exciting casino product could be to boost the profits of their clients.
Because of this, they now offer not one, but two casino platforms, one geared at the casino player who prefers a fast or self-paced gaming experience, the other is designed to attract those players who enjoy a more engaging casino experience.
The live dealer casino is exactly what those players are looking for, they get to interact with beautiful women anytime they want, while still having the advantage of privacy since they play for their homes or mobile devices.
As an agent, being able to provide your players with entertainment options means you can cast a wider net to find new clients, and because AcePerHead.com uses the most advanced casino platforms, retaining your clients will be easy.