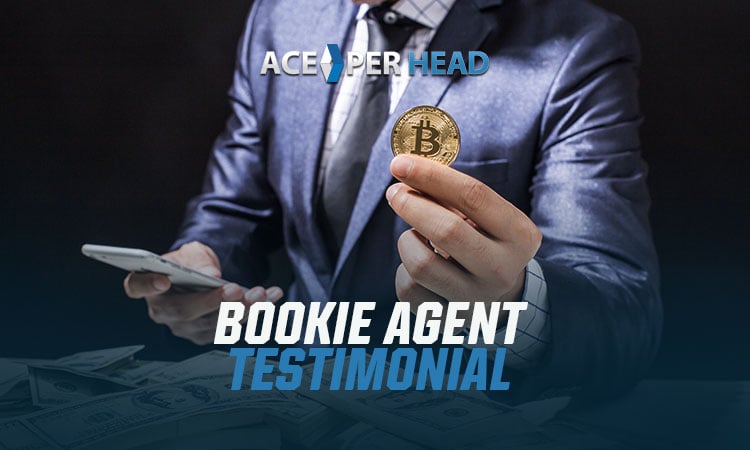 Being a bookie agent isn't complicated, and you really don't even need any experience to start. The main thing you need to know is people who want to bet and to find an online service to do all the technical aspects of bookmaking for them.
Sure, if you have bet before or booked action before this will also help, but it's not necessary. A bookie is someone that takes wagers on various sporting events, and then pays the bettor when they win the wager and collects money when the bettor loses the wager.
So, the first thing you need as a bookie agent is people that would like to bet with you. This was actually quite easy to find because all you need to do is just give a little hustle, and use word of mouth to speak to everyone you know. You can reach out to family, friends, coworkers, schoolmates, and social media friends, and just see if they bet already or have any interest in betting.
Once you start getting the word out that you are offering accounts for people to bet on, you will quickly see how popular betting is. Lots of people bet, and there are all types of different bettors, ranging from your everyday degenerate bettors to weekend bettors, home team favorite bettors, and big game and event bettors.
Then once you have some bettors, those people tend to know other people that bet and can refer their friends to you as well. Depending how much effort you give to networking, will determine how quickly you grow your bookie business.
Choosing the Right Online Service
If you have guys that want to bet, then the next step is finding a provider in the pay per head industry that can give you a fully inclusive sportsbook website.
These services do all the work for you in terms of setting and managing the odds up to the second. There are literally thousands of betting options put up by the provider each and every day. Then as soon as each game ends the service grades all wagers accordingly, and all balances get automatically updated into both the players' and agents' accounts.
You as the bookie get your own management page to sign into, where you can create player accounts, set limits, see open and graded wagers, and a section where it keeps track of what each player is losing per day, week, month, year, and overall.
These services do all the accounting, and technical bookmaking aspects for the bookie, which is why no experience is needed to be a bookie. Instead, you as the bookie can just focus on growing your business and getting new players, and then just collecting when people lose and paying people when they win.
In the long term, all players lose, which makes being a bookie agent an extremely lucrative business. So, get set up with one of the top pay per head providers today.