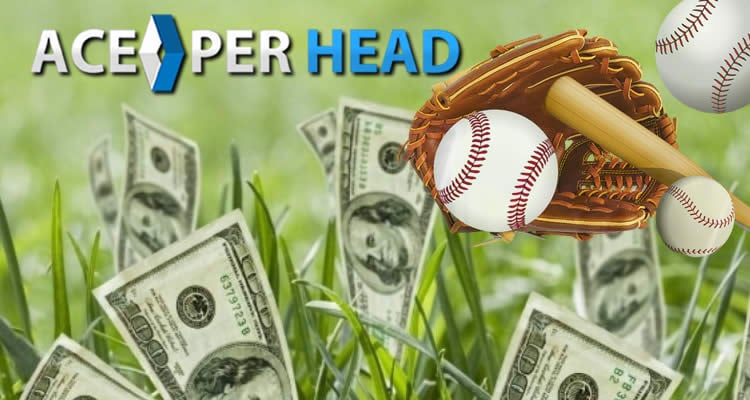 One thing that the younger generation of sports fans often does not like about baseball is the comparatively slow pace of play.
It is hard to get through a nine-inning Major League Baseball game in under three hours nowadays, and the commissioner has implemented several new rules in recent years to speed games up, such as a clock that runs between innings and even between pitches.
Live Betting & Baseball: The Hottest Action Combo
During the COVID-19 pandemic, such one-time changes as making scheduled doubleheader games last only seven innings and starting extra innings with a runner on second base to encourage scoring made the game go even more quickly. Limits on visits to the pitcher's mound during the game and requiring relief pitchers to stay in for a specific amount of time before being replaced have similar aims. However, the slower pace of baseball is actually ideal from the perspective of sports betting, as live wagering can take place more robustly in a slower game.
If you are thinking about starting or expanding your sportsbook, think about how signing up with a platform with optimized baseball betting software can help you grow your business.
The Perfect Combination for Your Betting Clients
According to Ace Per Head, live betting accounts for about 70 percent of the action in European sportsbooks but just 30 percent in the United States. They attribute this to a lack of familiarity in the American sports betting market, but as sports betting increases in its legality, then that number should start to shift, due to the exciting nature of live betting. Now that more and more states are legalizing sports betting, the practice is moving into the mainstream culture. If you watch sports programming, such as game previews, topics such as the point spread and the Moneyline come up. Indeed, the mainstream sports programming networks in the North American market, such as ESPN and FOX Sports, contain not just information for gamblers but shows that are focused on making the best picks. As consciousness grows of the availability of live betting, that will increase over time.
If you want to leverage this by providing your sports betting clients access to the baseball betting software that elite platforms like AcePerHead.com offer to their sportsbook agents. People tend to come into live betting through one of two ways, typically. Some players are more recreational but think they know the upcoming matchups well enough to win parlays. They will bet on a group of matchups for a scenario that lets them follow several different games on the same day. If they win, the payoff is nice, but they didn't put down more than $20 or $50 in most cases, so the losses aren't huge. Live betting is just another way to have fun during a night of following your wagers.
More serious sports bettors use a series of straight bets. These are single wagers on a particular team or against a point total. As time goes by, these players also move into live wagering, making one at a time as the game goes by. There are also other ways to get into baseball wagering, such as daily fantasy baseball lineups, but fantasy sports are, at least for now, outside the realm of what platforms like AcePerHead.com offers.
Incorporating Baseball into the Pay Per Head Experience
If you put your sportsbook on a platform like AcePerHead.com, the baseball betting software is just part of an integrated package that you can use to offer your betting clients access to a wealth of wagering opportunities. We allow our sportsbook agents to set up not just wagers on a point spread or Moneyline for the major sports leagues, but also with live wagering and other side prop opportunities. Do you want to set up side props that ask your clients which team will hit the first home run of the game? Done. How about live betting on the game as the night moves on, inning by inning? How will each batter do on the plate? Will a team's closer keep the other side from scoring a run, or will he blow the save? These are options that you can offer your sports betting clients with AcePerHead.com's platform.
Why AcePerHead.com Makes Sense for your Betting Clients
You can find any number of sports betting platforms out there. In fact, it seems that several new ones open up every week, if not every day. These websites pop up, often with several under the same corporate umbrella, seeking to bring in sportsbook agents who have a dream of turning their love for sports and wagering into a business that will feed them a full-time income. These websites come and go, offering cheap pay per head rates (which means that the rate they charge agents each week for their betting clients is at the low end of the spectrum).
The problem with these platforms at the value end of the pricing spectrum is the limits they have for sportsbook agents. You don't have the same options in terms of live betting, in-game wagering, or creative side props. Some of them do not even let agents set their own point spreads or money lines. With AcePerHead.com, you pay a little bit more per bettor per week, but you also have more chances to bring in more income per bettor.
These Chances Include:
More choices for casino gaming, more choices when it comes to sports leagues that you can offer, more choices in terms of side props, and more choices in terms of available horse racing tracks. When Major League Baseball returns in the spring, don't miss the opportunity to use our live betting opportunities, based on our baseball betting software, to let your betting clients enjoy the suspense of baseball. The slow rhythm of baseball builds suspense in the audience, but nothing builds suspense like a hitter coming to the plate with the possibility of delivering on your parlay.
5 Ways Your Baseball Betting Software Will Make You Money
Ready to make money during the betting season of America's oldest pastime? Here's five ways that baseball betting software can help!
As the second most popular sport in America, baseball has a place of honor in the hearts of many. This is further evidenced by the fact that the industry is worth nearly $8 billion annually.
If you're someone who loves the game, you likely have considered becoming a bookmaker to take bets on baseball teams before. You may have even taken initial steps to become a baseball bookie.
Here, we're going to talk about how online baseball betting software can save you time and money when connecting with gamblers. Read on to learn how you can become a better agent and keep sports betting enthusiasts coming back for more.
1. User-Friendly and Time-Saving
Traditionally, bookies took bets over the phone. They would often meet up with people to take cash payments or receive checks that they put into the bank. This system made sense in the days before the internet's proliferation, but there are much easier ways to go about being an agent today.
However, betting on baseball online is now the preferred method of sports betting. This isn't just because online platforms are easier for the user- it also is for the sake of agents like you. When you use pay per head (PPH) software, you'll get a custom-designed dashboard where you can monitor, track, check, and manage all of the bets that have been placed through you.
You can see who owes you money and who has won a payout. You also can view the contact information of bettors and easily reach out to collect and distribute funds.
As you can imagine, this saves a lot of time since you can access all information at the click of a button. You won't need to sit there and go through pages and pages of information to manually do the math and figure out what you're owed.
2. Keeps You Organized
Because all of the information will be on your secure PPH software, you can remain more organized as an online baseball bookie. You won't be able to lose anyone's information because you can simply look for it on your PPH platform.
Because Ace Per Head also takes security seriously, your bettor's information will be 100% safe and kept confidential. You won't lose your reputation, your clients, or your bet money.
Because you can accept payment directly through your PPH software, it's easy to organize your finances as well as your information. You can see exactly who paid you and when they did so. You can see who has outstanding payments and easily contact them for the money you're owed. Being organized saves you a lot of stress, but more importantly, it helps bettors to trust you better.
3. Helps You Stand Out
Using an online betting platform also makes you stand out as an agent. It provides you with a website that has been designed and branded as you see fit. We have a lot of pre-designed skins that you can use for your page, but we also are happy to help you build a fully customized website from scratch.
All you need to do is map out your vision, let us know what tabs you want on your site, and what key features it needs to have. This is an especially good way to brand yourself with specialized colors, fonts, and a unique logo. You'll not only get more clients, but you'll inspire loyalty in existing bettors and make sure that they place bets with you again in the future.
4. Provides a Fully-Managed Platform
Finally, using online baseball bookie software provides you with a fully managed platform. Ace Per Head does all the heavy lifting so you can get to business taking bets and making bank. We offer around-the-clock call center that your bettors can reach out to for support. We also are constantly monitoring and updating your website to keep it secure and fast.
Another reason that this fully managed platform is great is that it's automated in many ways. You can enter the teams that you want to take bets on and have their current records integrated directly into the software.
You won't need to watch hundreds of games per week and track every home run (as you would need to do as a traditional bookie with no PPH software). You can simply track records on both the backend and the user end of your website to transparently show who is winning.
You may worry that you'll lose control of your rules and lines, but this isn't the case at all. You can control the lines, limits, and more- all you need to do is inform us of what you want and we'll make it happen.
5. Makes Communication More Efficient
Even without our amazing call center, having a price per head sportsbook website would make contacting and communicating with gamblers an easier process. People can send inquiries to you directly via an online contact form rather than having to pick up the phone and call you. This is a great way to eliminate stress from your everyday life since you won't need to sit by the phone 24/7.
The site also limits the need for communication because it can show clearly how much a specific gambler owes or is owed. If they're still unsure, they can check the records from the user end of the site.
Get the Best Betting Software Today!
Now that you know how baseball betting software can help you as a bookmaker, it's time to get the best PPH services in the US. Contact Ace Per Head with any remaining questions that you have on how you can be an effective online baseball bookie.
Once you fill out our online form, you'll be able to access our six-week free trial and see for yourself how betting online can make a bookie's life easier. Our experts are happy to help you find the best package to suit your needs and build a custom website that your bettors will love. We look forward to hearing from you soon!