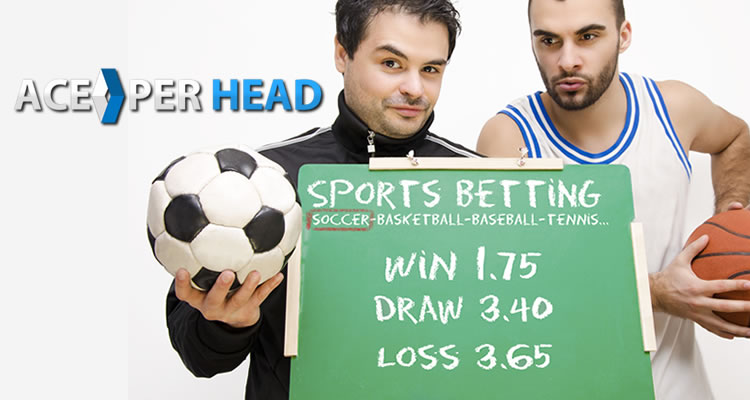 If you are looking to book action on sports then the easiest and most cost-effective way to do that would be to use a pay per head service. These services charge a fee per player that bets per week, which gives bookies a fully functioning professional sports betting website. These services manage all the lines in house and up to the second and then grade each game immediately after it ends.
Hold Percentages Comparison
With any type of industry and service there are obviously always different levels, meaning just your bread and butter no-frills with limited option services, and going all the way to the top with the most advanced service that has all the bells and whistles and has a more complete and better service. The pay per head industry is no different and the ones that are more advanced not only have more betting options but also offer sharper lines that move immediately and offer a higher hold percentage.
The hold percentage in booking action is just the net overall win or loss of a player divided by the total dollar volume amount of bets the player makes. So a higher hold percentage means that players lose more money based on the overall volume of bets, and with a more advanced pay per head service with sharper faster moving lines and more betting options, the result will be that the bookie will earn more money compared to lower quality or less advanced service.
One of the more advanced pay per head services in the current market is AcePerHead.com and their average weekly hold percentage is running at 14% per week compared to the industry standard of 5% per week. So in layman's terms, the bookies that use Ace Per Head earn more overall money from their players, because of the more advanced nature of their product.
Other things that make Ace Per Head more advanced is more betting options compared to the average book, which can be seen from their extensive offering of the new XFL and a full board of games in Men's College Lacrosse, which the average book generally does not offer.
Live Betting Features
In addition, Ace Per Head offers the choice of two additional Live betting platforms that offer a lot more than the regular in-house live that has just side total and money line for the 4 major sports. Ace Per Head has a VIP and Premium live betting platform that is only an extra $5 per player a week and only if the players use it that week, which offers live in-play betting for all sports and around 60 to 80 different live betting options per game.
This is like having two services in one site and with live betting being one of the most popular forms of betting in the world right now, it is a great way to offer the most advanced product to players and increase overall betting volumes for players. In addition, the Premium live betting feature also has a Live TV feature that allows players to watch any game while in progress as long as the player has made any type of premium live wager within the last 72 hours.
So if you are looking to be a bookie and to offer your players the most advanced pay per head service website in the market then give Ace Per Head a call today at 1-800-909-5193.