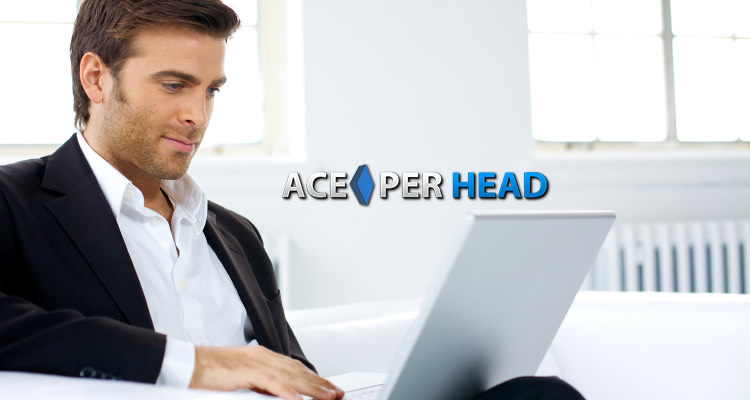 Online bookies are constantly faced with players demanding new betting features, and most of the time the pay per head services are slow to respond. There is no telling how much this ends up costing agents on a yearly basis.
Finding the Right Bookie Provider
The slow response from PPH providers is because they do not have a dedicated development team to constantly add new features to the bookmaker software, instead, they rely on the software provider releasing updates that do not always include the coveted features.
AcePerHead.com works differently, not only do they work closely with the software provider, they have a full-time staff of web and software developers who are continuously adding tools and features to the betting engine.
The large investment of having this quality team of engineers is just another way they prove their superiority compared to the competition. Providing the most pleasant betting experience is the ultimate goal because happy players equal happy agents.
Studies have shown, that when consumers are exposed to a pleasant shopping experience, they will spend more money in the course of a year than when they receive an average or negative experience. The same can be said about gamblers, the more they enjoy their betting experience, the more inclined they will be to place more wagers thus increasing the agent's possibilities of perceiving a higher profit.
By adding features to the bookmaker software and expanding the betting options, www.AcePerHead.com increases customer satisfaction and helps create loyalty between players and their agents.
But players are not the only ones who benefit from Ace Pay Per Head having a development team, agents are perhaps the most benefited by improvements made to the backend. Enhanced detailed reports, weekly balances, wager listings, exposure reports, the bet ticker, and the latest feature to be unveiled, the wager alert, have all been designed to help agents manage their business more effectively. These features cut admin work hours by more than half, giving bookies a chance to focus on other important aspects of their business such as finding new clients.
Payments
Another area where AcePerHead.com excels is in the payment option field, they continue to add fast, secure and anonymous ways for agents to pay for the services received. Bitcoin has taken online payments by storm, and the pay per head industry is no exception. By offering complete anonymity to both the sender and the recipient, Bitcoin restores the level of privacy and discretion to the internet that was previously only available for in-person transactions with cash.
Gift cards are another convenient and discrete way to settle outstanding invoices. They are highly popular and available at many stores and do not require any kind of personal registration to activate.
These are just some of the reasons, why AcePerHead.com is the right bookie provider for your online gambling business. For more information on the services provided chat with an account manager at Ace, take a tour of the site and view the demo. After doing so, we are sure you will be impressed. Sign up today and enjoy a more pleasant betting experience.