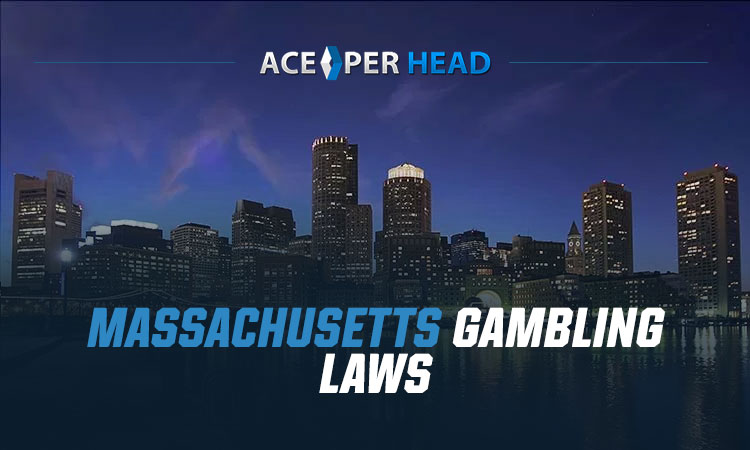 Did you know that gambling has been available in Massachusetts since the state lottery was introduced in 1971? In recent years, legal gambling in the state has seen major advances.
There is a range of legal gambling options in Massachusetts. From land-based casinos to fantasy sports betting, it's a popular pastime and topic of discussion in the area.
If you're interested in running a bookie business in MA, you should understand current Massachusetts gambling laws and what might be coming down the road.
Here's a look at legal gambling in the state of MA.
History of Gambling in Massachusetts
Gambling in the state of MA began back in colonial times when many residents participated in private lotteries. In 1719, all lotteries were banned. They were authorized again in 1745 and banned once again in 1833.
In 1971, Massachusetts legalized the state lottery. In 1934, the state legalized horse and dog racing. The tracks closed in 2009 due to the Massachusetts Greyhound Protection Act, banning dog racing.
The most significant moment in MA gambling laws occurred in 2011 with the introduction of the Expanding Gaming Act. This set the path for MA to move forward in the gaming industry with operating casinos, future job growth, and increasing revenue for the state. Check Is Being a Bookie Illegal in Massachusetts?
Where to Bet in MA
There's a wide range of options for legal gambling in the state. There are three land-based casinos across MA. Daily fantasy sports betting, pari-mutuel wagering, and the state lottery are also popular options.
Currently, online poker and online casino games are not permitted. Sports betting is a hot topic in the area. MA legalized sports betting in 2022, and it will be in full swing by March 2023.
Land-Based Casinos
The Expanded Gaming Act of 2011 allows up to four casinos to operate commercially in the state. This consists of three casino resorts as well as one slots parlor in the state.
In 2015, Plainridge Park became a casino by adding slot machines. In 2018, MGM Springfield became the first casino in MA to offer live table games. Encore Boston Harbor opened in 2019.
Another casino in Taunton was approved but is currently facing ongoing legal issues surrounding the land-in-trust application.
Plainridge Park, a slots-only casino, offers over 1,200 types of slot machines. Electronic table games, including roulette, blackjack, and craps are available.
Casino enthusiasts can find a broader selection of money games at MA's two casino resorts, MGM Springfield and Encore Boston Harbor. They offer thousands of slots as well as a large variety of table games, including blackjack, Ultimate Texas Hold'em, roulette, craps, and baccarat.
The resorts offer numerous player promotions and membership benefits.
Online Poker
Currently, online poker isn't legal or regulated in MA. There are no immediate plans to legalize online casinos or online poker.
If you want to play poker in the state, you'll need to visit one of the two resort casinos. If you want to play online, you can play legally within the states of New Jersey, Pennsylvania, and Delaware.
Massachusetts State Lottery
Bay Staters have lots of choices of lotto games, including in-house games and multi-jurisdictional jackpots like the Mega Millions and Powerball draws. Although the gambling age in MA is 21, you can play the lottery if you're 18 years old.
Tickets are available for purchase at retail outlets around the state. Approved lottery agents are listed on the official Massachusetts Lottery website.
Daily Fantasy Sports
Daily fantasy sports betting is legal in MA. Participants bet on the performance of a fantasy team instead of the game's outcome.
In 2016, MA passed a bill making daily fantasy sports temporarily legal. The bill allowed for online games through July 2018 until the rules and regulations could be established. An amendment to the bill made daily fantasy sports betting permanently legal in MA.
It's a popular pastime for fantasy sports enthusiasts. There are several operators that MA residents can use for betting on fantasy sports, including DraftKings and FanDuel.
Sports Betting
Sports betting in MA is finally here! Governor Charlie Baker signed the state's sports bill days after it was passed. The online launch date for MA sports betting is set for March 10, 2023.
Massachusetts sports betting is a little different than other states. You must be 21 years old to bet on sports in the state.
Professional and college sports betting is allowed. The main difference between MA and other states is that you cannot bet on college teams unless they're in a tournament such as March Madness.
The MA Gaming Commission approved retail licenses for MGM in Plainridge Park, MGM in Springfield, and Encore Boston Harbor. MGM and Encore have sports bars ready to take in-person bets.
Gaming officials issued a temporary license to Plainridge Park allowing sports betting. Suffolk Downs and Raynham Park also have permission to begin on-site sports books.
You must be physically within the state of MA to place a bet. In-person betting went live in January, and mobile betting is set to begin in March 2023.
Lawmakers expect sports betting to bring in $60 million a year in state revenue and $70 to $80 million in initial licensing fees which require a five-year renewal.
Gambling enthusiasts have long-awaited sports betting to begin in MA, and there's a lot of excitement about what it will bring to the state.
Understanding Massachusetts Gambling Laws
MA may not be the first state you think of for gambling, but MA offers a wide array of gambling opportunities. Since the Expanding Gaming Act was passed in 2011, MA has seen many advances in the gaming and casino industries throughout the state.
MA is the home to gorgeous casino resorts, daily fantasy sports, and now sports betting thanks to evolving Massachusetts gambling laws.
Ace Per Head provides an amazing sports betting experience. If you're a bookie interested in growing your bookie business and increasing customer satisfaction, check out what we have to offer.
Sign up with Ace Per Head today.