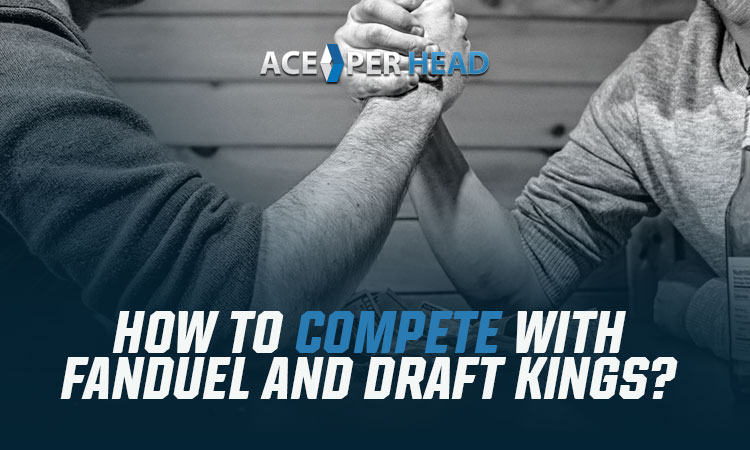 DraftKings has more than 7 million users and brings in more than $1 billion in revenue each year. FanDuel, meanwhile, has more than 12 million users and generates right around $2 billion in revenue each year.
After hearing these statistics, you might be wondering, "How in the world could I ever compete with that?" The idea of starting up a sportsbook site and attempting to go head-to-head with DraftKings and FanDuel may sound like it would be out of the question.
But guess what? If you take the right approach to designing a gambling website, you can get an online sportsbook off the ground that'll have at least some people choosing your site over DraftKings or FanDuel.
Here's how to make this happen.
Pick a Pay Per Head Partner
If you don't know the first thing about designing a gambling website, you might be under the impression that starting a sports betting website is crazy. But you don't have to know how to create a website to get one going.
Instead, you can choose a pay per head partner like AcePerHead that'll provide you with everything you'll need to build a sports betting website from scratch. You can start competing with DraftKings and FanDuel in no time with the right pay per head service on your side.
Create a Sports Betting Website
Once you decide which pay per head service to work with, you can begin customizing a sports betting website. You'll be able to put your own stamp on it by figuring out what you would like it to look and feel like.
You'll also be able to pick out which betting options you'd like to add to your sports betting website. From live betting to an online casino, you can select the options that will allow you to put up a fight against DraftKings and FanDuel.
Attract Clients to an Online Sportsbook
At the end of the day, you probably aren't going to be able to rack up 7 million or 12 million users like DraftKings and FanDuel have respectively. But at the same time, you don't need that many clients to sign up for an account with your online sportsbook to make a profit.
In fact, you can get away with having just 10 clients or so while still earning money from your bookie business each week. You can also start with just a few clients and gradually add more to the mix over time.
Try marketing your sports betting website as best you can by encouraging your first clients to tell others about your bookie shop. It'll help your operation to grow and enable you to compete with the DraftKings and FanDuels of the world.
Begin Competing With DraftKings and FanDuel Now
AcePerHead has created an AcePerHead Academy that'll teach you more about becoming a bookie and competing with DraftKings and FanDuel. You should take full advantage of it.
You should also learn more about pay per head as a whole. It'll give you a better perspective on how it can help you set up a successful sports betting website.
Get more sportsbook design tips on our blog that'll help you as you move forward with your site.