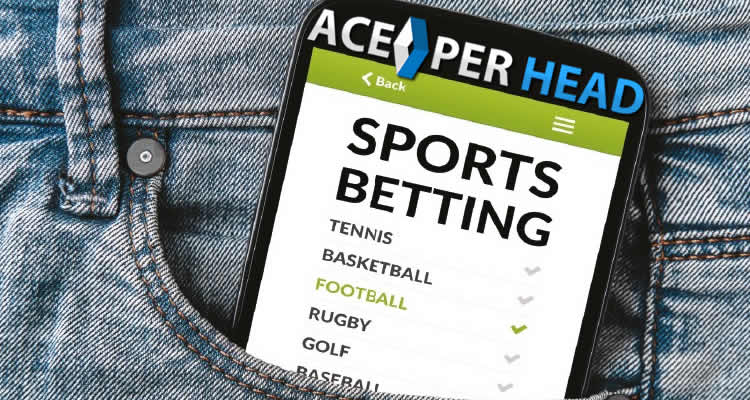 Pay per head is an entire industry that is dedicated to sports gambling, specifically so bookies can offer their bettors a website for them to make wagers on various sports. The pay-per-head industry is multiple billion-dollar industry and is a great way for not only experienced bookies but also novice bookies to utilize to take action on sports from around the world with anyone that wants to bet with them.
The reason the industry is called pay-per-head is that that is how the cost structure works, meaning that bookies pay to use a service based on how many active players or heads use the website and service each week. The typical standard price that is charged per player a week is $10. This simply means that if a bookie has 150 players, but only 75 players bet that week, then the pay-per-head service would charge that bookie $750 that week which is $10 per player multiplied by the 75 active players that week.
Pro Bookmaking Service
The pay per head bookie service will handle all the ins and outs of bookmaking for the bookies, meaning they provide a professional sports betting website with thousands of sports betting options for players to bet on every day. In addition, these services manage all the lines in-house and update all the lines up to the second 24/7. This means that you as the bookie using the service do not need to know all the technical aspects of line making and even all the rules on every bet and sport that is offered because this is all handled directly by the pay-per-head company.
Considering that these services do 90% of all the work, the small fixed price of $3 with absolutely no commission or hidden fees, is very affordable for anyone that wants to become a bookie. All you as the bookie need to know is just actual people that would like to make wagers on various sports.
Getting More Players
Finding players is very simple and most successfully done by word of mouth. Start by reaching out to friends, family members, schoolmates, co-workers, and social media outlets to see who might have an interest in making bets on sports. Gambling has been around for thousands of years and is something that almost all people in the world have either done once in their life or have some interest in doing. This is because humans always love the idea of winning money by doing nothing but guessing what will happen to various types of outcomes, which is what gambling is.
One of the best pay-per-head companies in the world is currently Ace Per Head, and they not only offer sports betting options, but also have options for players to bet on horses, and a virtual casino. In addition, they have an extremely popular Live in-game betting feature that allows players to bet on sporting events on games that are currently in progress, with an updated line. This is just another way to keep players engaged and addicted to continue to make wagers, and the more times each player bets, the more money each bookie will make because as they say in Vegas, the house always wins.
Pay-Per-Head Bookie Business: Pros and Cons
Whether you're a new or experienced bookie, you might wonder if pay-per-head bookie services are right for you. Well, you've come to the right place to find out.
The leading pay-per-head bookie software will enable you to provide your clients with 24 hours a day, seven days a week, access to gambling. Even with a relatively small client base, the leading pay-per-head service will provide a cost-effective, full solution for your sportsbook needs.
For example, partnering with the right pay-per-head service provider will enable you to take wagering calls. It will also allow you to use data to track the performance of your business. With the right partner in online gaming, you'll have 24 seven access to player reports where you can view player winnings, losses, and much more information.
For the ultimate guide to the pay-per-head bookie business, keep reading.
Changing Times in the Bookie Business
Today, nearly every field has enjoyed the benefits of technology—including the sportsbook industry. You'll rarely find a bookie setting lines using the newspaper these days.
Many, however, continue to take bets over the phone. During a transaction, they'll read off the odds.
Typically, players will need to write the odds down and call back with their bets. However, there's an easier way to work the business.
A growing number of bookies are taking advantage of pay-per-head services. With a pay-per-head service, you can have your own online sports betting website. Usually, this kind of company will run its servers offshore.
Meanwhile, you—the bookmaker—will pay a fee to the sportsbook. This fee will vary depending on the number of clients.
Nevertheless, you'll pay a nominal flat fee for each player. It's for this reason that the service is called pay-per-head.
Pay-per-head is transforming the local bookie business. Now, bookmakers can find much more opportunities by operating an online sportsbook.
The Most Important Part of the Pay-Per-Head Bookie Business
The most important part of your online sports business is your website and mobile app. Today, most of your online players will want to make wagers using their mobile devices.
For this reason, you'll need a reliable online betting application. You'll also need a reliable, secure, and convenient way to accept multiple forms of payment.
Your app will serve as your workforce and infrastructure. Accordingly, it will become a key component of running your online bookie business.
Using pay-per-head technology, you can increase your profitability. This benefit is the most attractive aspect of running an online sports betting business.
You can enjoy considerable success with as few as 200 active players. In the gaming business, it's pretty easy to maintain this level of clientele. However, you'll need to put a few weeks into building your business.
The first thing you'll need to do is secure the best platform for your online wagering business. Next, you'll need to promote your business online to attract new clients. Nevertheless, there's a lot less work to do when you use technology to build your customer base.
Pay-Per-Head Bookie Software: The Good Stuff
With pay-per-head software, you're your boss. You may have had dreams about being the one who makes the decisions. Alternatively, you may look forward to controlling the direction of your own business.
In either case, there's nothing better than owning your own company. Pay-per-head software can enable you to do just that.
When you operate an online sportsbook, you can also set your schedule. There's no need to show up at the office every day at 9 AM. Instead, you can work when it's convenient.
Furthermore, you don't need a big bankroll to get started in the online sportsbook business. This point makes an online gaming business highly advantageous compared to other kinds of online enterprises.
Your initial investment will vary depending on how many players you service. For example, imagine that you have 25 weekly clients.
In that case, you might pay about $250 per week to take their action using a pay-per-head service. However, that fee will give you access to a full suite of services that make it easy for you to generate a profit.
Furthermore, you can get started with a pay-per-head service in less than a day. It only takes about 20 minutes to sign up and get started.
The Downside of the Pay-Per-Head Biz
Pay-per-head software makes it easy to get into the online gaming business. However, you'll still have to pay your dues.
As an example, you'll need to acquire players. There isn't a pay-per-head company on the market that will find players for you.
Resultantly, you're completely responsible for building your client base. You'll also need to keep them happy so that they keep coming back.
Here, however, is where the best pay-per-head software will give you an advantage. It will make it a lot easier for you to keep your players.
Still, you must manage your business appropriately. If not, you'll find that your client base dwindles rapidly.
Indeed, the house always wins in the long run. However, players sometimes win—and win big.
Statistically, you'll always maintain an advantage over your client base. However, you'll find that players hit a winning streak from time to time. The online gaming business poses a risk for both gamblers and site owners for this reason.
Also, your profits can vary by season. In some seasons, you'll come out on top. For other seasons, though, you'll have to stay financially prepared to pay out more than you take in.
The Rewards Make It Worth the Risks
Nevertheless, the online sports bookie business is profitable. Today, it's one of the fastest-growing entertainment industries in the world.
An online sportsbook has low operating costs compared to other businesses. You gain even more of an advantage when you partner with an experienced pay-per-head provider.
An expert pay-per-head service provider will slash your costs to a fraction of what you would put out if you built your gaming website from the ground up. What's more, you'll have access to sharp betting odds. This kind of partnership will ensure that you enjoy consistent profits.
If you're new to the online sports industry, you'll need access to expertise. Most fledgling gambling website owners cannot afford to hire a full-time gaming expert.
Here is where a partnership with a leading pay-per-head service will give you an advantage. By partnering with a pay-per-head veteran, such as Ace Per Head, you'll gain access to a wealth of expertise.
Furthermore, the Ace Per Head platform will give you access to an abundance of information. Accordingly, you'll have the ability to make informed decisions that will reduce your exposure to risks.
The Best Pay-Per-Head Site for Bookie Entrepreneurs
Ace Per Head pay-per-head services especially for sportsbook agents and bookies. Our technology and services will help you to grow your business.
For example, a partnership with Ace Per Head comes with access to our dedicated call center. Our gaming experts can take wagers and answer questions for your players.
We also provide dedicated pay-per-head bookie sites where your players can make their bets. You can even use your site to offer added attractions, such as live casino dealers.
However, you'll also benefit from our technology. For instance, our platform features robust tracking and reporting capabilities.
These capabilities enable bookies to enjoy a heightened level of success. For this reason and others, many longtime bookmakers are taking their operations online.
A partnership with Ace Per Head is the key to growing your business. When you take your bookmaking operation online, the possibilities are endless.
Today, players want the convenience and ease of browsing through a list of wagers. You can provide them with this convenience by partnering with a pay-per-head service.
What's more, a pay-per-head service will allow you to provide around-the-clock coverage. You'll have the ability to take on as much or as little action as you'd like at any time.
Start Making Profits Today!
Now you know more about leveraging technology to get into the pay-per-head bookie business. When you partner with Ace Per Head, you come out on top!
Ace Per Head offers a fully mobile-ready solution so that you can provide the level of service that your players demand. Our pay-per-head technology features an intuitive betting interface. It also features robust reporting tools.
By partnering with us, you can provide the features that attract players. What's more, our powerful reporting tools can help you stay ahead of the curve. You'll also have a dedicated account manager to help you manage your account.
Start generating revenue today. Claim your six-week free pay-per-head bookie demo now.
Benefits of the PPH Sportsbook
Pay per head is a service that is available to people who would like to be a bookie and book action on various sports from players that would like to gamble through them. This service allows just about anyone to become a bookie because you as the bookie do not need to have any experience in this industry if you want to get started. All you as the bookie need to know is players that would like to bet directly with you.
The benefit of using a PPH sportsbook service is that the service will do all the technical aspects of bookmaking, which are extremely complex. These services manage all the lines up to the second and update all lines 24/7, which means you as the bookie do not need to spend all your time doing that or needing to know the math and fundamentals behind it. In addition, these services grade all wagers after each sporting event ends, and all balances are automatically updated in each player and agent account.
So in addition, you as the bookie don't even need to do the bookkeeping on all these wagers and balances for your players, because this is all done by the pay-per-head service. They provide you with a professional sportsbook site that allows players to bet thousands of different betting options every day. They also provide the bookie with an admin backend page that will have all their players' information, daily and weekly balances, open and graded wagers, along with other useful reports.
These sites are also fully mobile capable and are completely formatted to any smartphone device, which makes it very easy for both players and agents to use right from the palm of their hand, and anywhere in the world with an internet connection.
The other great benefit of using a top tier pay per head sportsbook service such as AcePerHead.com is that not only do they do all the work for you, but you can also lean on them for advice or any questions you may have about bookmaking, betting, or growing your business. Ace Per Head has been in the business for over 25 years, which means you can utilize all of their experience to help you with your new business venture. Since the world of betting never sleeps, they are available 24/7 thru phone, text, email, and live chat, and can help you with anything you need on the spot.
Then you as the bookie can just focus on growing your business and acquiring more players, so you can earn more money. Gamblers always lose over the long term so the more players you get and the more frequently they bet, then the more money you can earn from being a bookie. In addition Ace can also provide you with helpful ways to grow your business such as offering players a small free play to get them started, or if they refer another bettor, or just as a loyalty program when current players pay what they lose.
So give www.AcePerHead.com a call today at 1-800-909-5193 and start benefiting immediately with one of the best pay-per-head sportsbook services in the business.