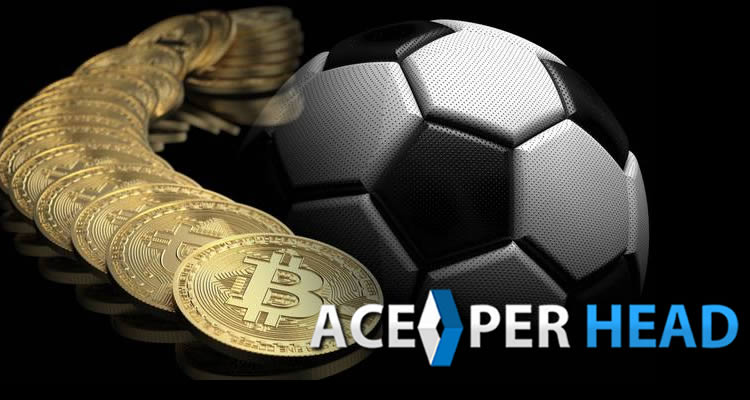 Sports gambling is essentially a modern, more tech-savvy version of the California gold rush. In 2021, people managed to wager $7 billion across the United States… in a single month. This shows that the market isn't just increasing but is also huge today.
If you're passionate about sports and want to take advantage of this growing market, the idea of becoming a bookie might interest you. The first step towards running a lucrative sportsbook is to invest in online betting software that makes management easier while attracting bettors. Read on to learn five key benefits of investing in Ace Per Head's top-notch bookmaking web software.
1. It's Affordable, Customizable, and Effective
Online betting software is made to specifically meet the individual needs of bookmakers. You need different web design and maintenance features than eCommerce retailers, law firms, or SaaS salespeople require. Because of this, investing in specialized software like Ace Per Head's platform is essential when becoming a bookie.
Defining Pay Per Head: An Affordable Solution
Unlike flat-fee subscription technologies, pay-per-head (PPH) services are affordable for budding sports betting businesses. You only pay a small fee of about $10 for each bettor that you are actively engaging with. If you have 300 active bettors around the World Cup, you won't still be paying for them all when you only have 30 bettors during the off-season.
This means that PPH online betting software makes your business flexible, scalable, and easy to manage. You won't ever be putting more money into running your sportsbook than you're actually making. Your business will always be lucrative and you won't need to set aside a ton of money just to keep running during the off-season.
Considering the fact that you can make up to $5 million yearly as a bookmaker, this is a pretty sweet deal.
Customizable and Effective PPH Services
With this low price, you don't just get an affordable sportsbook platform- you also get a customizable one. The best software for betting online is a platform that you came up with for your brand and had professionally executed. Ace Per Head's team is committed to turning your precise vision into a reality while building a user-friendly design that bettors will love.
Whether you want to use one of our many customizable templates or build a site from scratch, we have you covered. This means a more effective sportsbook because you will be up to date with all of the latest web design trends. Bettors will see that you care about maintaining a good website and therefore understand that you care about your business (and about them).
2. You'll Get Access to Amazing Features
If you were to set up an amateurish WordPress website, you would have more problems than just a sloppy online presence. You wouldn't have any way to professionally maintain your page. This would quickly become a problem since you could never keep up with tech-savvy, cutting-edge competitors.
Simple Features, Simple Solutions
PPH online betting software strives to constantly keep your sportsbook brand on point. We perform automated updates on your site to ensure that it's always running smoothly. Lag time and high bounce rates will be a thing of the past.
We also automatically upgrade your page whenever needed. If you ever want to upgrade something or add to the page in a way we haven't thought of, we can also make that happen. Our experts are simply here to implement anything that you visualize for your website- you have complete control at all times.
Speaking of control, our experts also allow you full control over your bets, lines, players, and limits. You can limit certain people's betting privileges or forbid professional gamblers from playing. The sky's the limit.
Mobile Features
The best online betting software also comes with a mobile-friendly interface. This is important because about half of the world currently uses their smartphones to go online more than they use computers. By 2025, this figure will be up to 72%… and these users will have gone exclusively mobile.
Ace Per Head understands that about 80% of all wagers happen on a phone. That's why we primarily optimize for tablets and phones.
Many mobile features also can help you to run your business smoothly on the go. You can watch bets be made with the Bet Ticker feature and chat securely with your players directly. Real-time wager alerts also go to your email or SMS app if you want them to.
3. You'll Always Have Expert Support
To communicate your needs to us, you also will gain access to our 24-hour agent hotline. You can call us if your page is struggling to load, having logistical issues, or simply needs an added feature. We will implement these alterations swiftly so that your business can thrive.
There are several reasons that you should value 24/7 expert assistance. For one thing, you never will be left without answers regarding your business. We can answer your inquiries in the middle of the night if need be so that you can make more informed and smart decisions about bets and limits on the fly.
Constant access to experts also means less stress over updates. If you notice that your site isn't loading, all you need to do is call us. We'll look for any blips in regular site functionality to determine where the issue lies before troubleshooting appropriately.
We also have an around-the-clock player hotline and are happy to talk directly with bettors. This saves you the hassle of being on-call at all hours. It also lets you have peace of mind since you won't need to have all the answers about backend website logistics.
These features let you focus on the things that really matter: reaching out to gamblers, taking bets, and monitoring scores.
4. Security Is Simple and Effective
One of the best things about online betting software is that it automatically comes with a plethora of built-in security features. You don't need to expensively buy them on your own. You also don't need to worry about incorrect setup or accidentally buying something outdated.
Ace Per Head uses the top encryption and firewall technologies on the market. We constantly are looking for ways to upgrade these technologies and provide a more secure service. With our experts looking to patch up vulnerabilities constantly, you won't need to worry about anything slipping through the cracks.
Anonymous Codes and Crypto Payments
Our sportsbook providers also never learn your name (or your player's). When you work with Ace Per Head, your account will be assigned a random numeric code that you'll use when talking to us. Your players will be given the same courtesy and be able to talk to both you and to us anonymously.
This keeps your personal information off the network. In the unlikely event that someone were to penetrate a vulnerability in the website, there would be nothing to steal.
The same also applies to your financial information because of cryptocurrency payment methods. We encourage you to pay us in untraceable Bitcoin and implore you to take crypto bets. This gives both you and players the chance to keep banking information offline so that it can't be stolen by cybercriminals.
5. You'll Build Trust With Your Bettors
Stanford research shows that 75% of consumers form judgments on a business based on the way that its website looks. Your betting business is no exception. If your site looks sloppy and poorly put together, people are going to click away in favor of something that looks more professional.
If you invest in expert-managed online bookie betting, you'll never need to worry about your site looking sloppy. Your online presence will be professional and polished, which is a surefire way to build players' trust.
You also will have top-notch customer service because of our call centers. People tend to choose businesses that answer their questions promptly and take their concerns seriously, so this is important for your success. We take it upon ourselves to ensure that betting with you provides a great customer experience.
All of this comes solely when you use online betting software. That's why it's critical that you prioritize this investment.
Get Started With the Top Software
Learning how to be a bookie can be a long and difficult process, but it doesn't need to be. When you invest in online betting software that actually works, you'll have the tools and support you need to build a bang-up bookmaker website. Now that you know some of the best reasons to invest in a PPH package, it's time to get started.
Our software experts are happy to help you set up your custom website to attract bettors. We also are happy to show you an agent demo of our services so you can fully understand what you're investing in. Create your package today to begin your free week monthly for life with our top-rated sportsbook services.