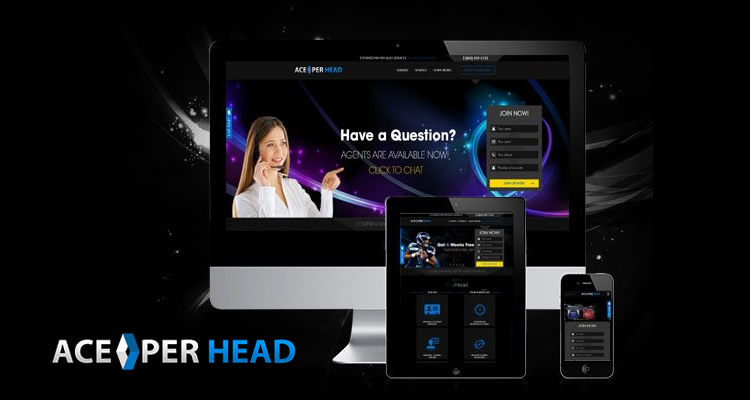 The old saying "The best things in life are free" has never been truer, for a limited time AcePerHead.com is offering 6-weeks of free bookie software, no gimmicks, and no hidden fees.
It's Time to Take Advantage of Them
If this sounds too good to be true, it's because it is, that you get to work with the top price per head outfit for free! The best part is you will receive all the services offered, not just a limited version of their products.
This is What Your Free Trial Offers:
24/7 real-time access to your package
Sharpest lines in the business
You get to select which sports you want to offer your players
Set your own wagering limits per sport and wager type
Set your own maximum wins per wager type
Set your own parlay and teaser rules
Real-time reporting on player activity, win/loss, balances, settle, etc.
Superior infrastructure and redundancy with guaranteed 99.99% up-time
Best customer service in the industry.
At this point, you are probably wondering how can they do this. No business can offer their services for free for this length of time, right? Wrong, Ace Per Head can, and here is how.
They are the fastest-growing pay per head in the market, and because they have been in business longer than most, they are also one of the largest. This means, they are already covering all their operating expenses and turning huge profits, which means they can afford to offer you a 6-weeks free, and not suffer financially.
Ace Per Head is different from its competitors in that they center their business model on customer satisfaction, which is why they have the highest client retention rate in the industry. They have created a suite of personalized services to satisfy all the needs of bookie agents regardless of their size, and their operation runs like a well-oiled machine. They are so proud of their service they want you to experience it firsthand, but, they also know that most agents have been burned by empty promises in the past.
Offering you 6 weeks of free bookie software means you have nothing to lose and everything to gain, and the way they see it, once you experience their superb service you won't want to leave. Now, because you have been burned in the past, you are probably thinking, sure, I'll love the service but after the 6 weeks, they will probably stick me with outrageous fees that I won't be able to afford just like the saying says, "The best things in life are free, the second-best things are very, very expensive". That is not the case at all.
As I said before, AcePerHead.com does things differently, and they don't believe that great service should be synonymous with expensive, their fees start as low as $3 per player, this is the same you would be paying at any other price per head with substandard service.
The 6-week free offering is available to all new agents who register now at AcePerHead.com, don't delay, remember you have nothing to lose and everything to gain!