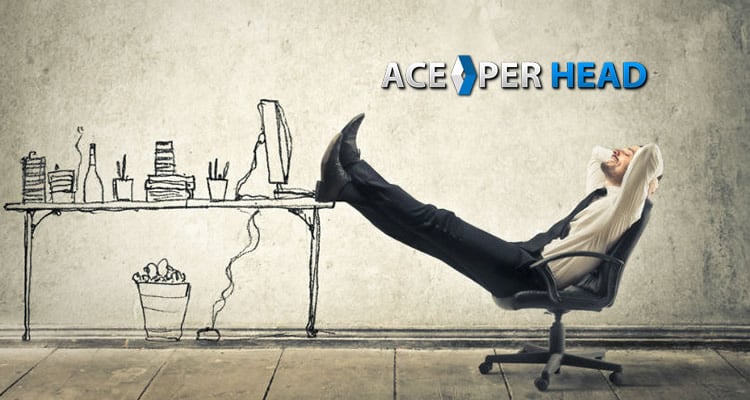 We all dream of cutting down our cost of operation, so we can increase our profits. Finding ways to cut down on our monthly overhead is not an easy task, reducing cost without negatively impacting the quality of our service or product is a great concern for business owners.
That is why AcePerHead.com has the deal of a lifetime for new agents who register with their service, for a limited time the leading pay per head service is offering outstanding 6-week free sports betting bookie service.
Unique Offer
What makes this offer unique is:
Timing
The NFL regular season is ending, and free trials are normally reserved for the start of the season when pay per heads are trying to lure agents away from their competition. So why is AcePerHead.com offering a free trial now?
Because they actually care about agents, a lot of you are struggling with your current service, and your profits may not be as high as you expected, Ace is throwing a last-minute life-line to agents to try and save their season, this means switching to a much better service, that has proven to increase profits consistently. The free trial is aimed at helping agents salvage a mediocre season, reducing the cost of operation to $0.00 for six weeks will go a long way in helping agents recuperate some of their loses.
Top of the Line Quality
Agents taking advantage of the free sports betting bookie offer will have access to all the bells and whistles that Ace provides their paying agents, this means as a bookie agent you will get to test all aspects of the service.
This is important because it allows you to see how the pay per head service really works, you won't be treated any differently than any other agent, and your players will benefit from the best sports betting platform in the industry.
Additional Services
With the 6-weeks free agents and their players will also have access to additional products aside from the sports betting service.
Casino games will be enabled for all players unless the agent specifically requests they be disabled for a single player or the entire package.
State of the art horse racing platform will also be available, AcePerHead.com offers odds on all major tracks in the US, as well as category B and C tracks. Wager types are the same as the ones offered at the racetrack for each race, odds are updated in real-time directly from the track, and results are instantaneous. Aside from the regular tracks, Ace Per Head also offers odds on the top races like the triple crown, breeders cup, and international races like those in Dubai.
Live Betting is also available on this deal of a lifetime, players will be able to wager in-game on an incredible amount of games every month, the best part is the live betting software is compatible with all mobile devices.
If you are not satisfied with your sportsbook's performance at your current pay per head service, then there has never been a better time to switch, you deserve better service and higher profits, register today at www.AcePerHead.com.