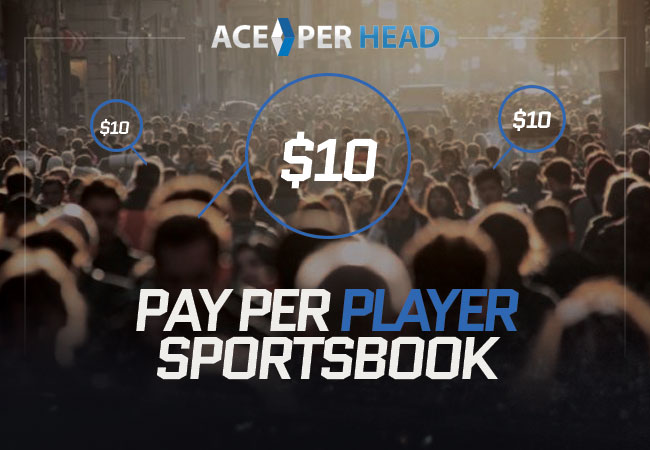 Did you know that sports betting generates 30-40% of worldwide gambling revenue? This may seem like a high figure, but it makes sense when you consider the wide range of sports that people can bet on. From soccer teams to racehorses to football players, the possibilities are limitless.
Running a pay-per-player sportsbook is therefore an extremely lucrative endeavor. It also is one of the most fun entrepreneur opportunities out there. Read on to learn how you can turn this vision into a reality.
1. Have a Vision
In order to turn any vision into action, you need to be clear about what that vision is.
What do you hope to accomplish with your sports betting business? How many people do you want to reach? What niche sports do you want to draw them into?
Answering these questions is the first step towards better understanding what your sportsbook's end goals are. You can use these ideas to set up a platform that can work towards attaining these measurable goals.
Speaking of measurable goal-setting, you're going to need to come up with financial benchmarks that your sportsbook must meet. Remember that the gambling business is still a business. It's a lucrative one- a seasoned and experienced bookie can make up to $50,000-$100,000 weekly– but it still is a business.
This obviously isn't going to happen right off the bat, and you only make as much as you're willing to put into your sportsbook. Determine how large a profit you want to have made after 3 months. Reassess your yearlong plan again at this time.
2. Choose a Pay Per Player Sportsbook
Once you have goals and an aim, it's time to begin setting up your pay-per-player gambling service. These platforms are also known as pay per head (PPH) services because of the way that you pay for them.
Unlike some services that you pay a flat fee or set a subscription fee for, PPH platforms only charge you for the services you're actively using. You pay a small fee of $10 or so per person who uses your sportsbook.
Since you're likely to have more bettors around the Super Bowl or World Series than you are during the off-season, this payment method ensures you're never paying for more than what you're using. Your sportsbook is scalable and flexible so you're always making a profit.
Make sure that you choose a reputable provider like Ace Per Head with positive online reviews. This ensures that you get good services and can set up shop with the right level of assistance. Read reviews and learn more about the business before investing.
Invest in the Right Features
Beyond reading reviews, you can choose a sportsbook by considering the features that you most want. Ace Per Head offers a plethora of different ways to set up your bookie business. You can learn about some of these features by requesting a demo of our mobile-ready software.
Some of the most important features you'll need include:
Privacy features for you (alternatives to giving providers/web platforms your name and banking information)
Privacy features for players (so they don't need to give you or your web platform their personal and financial data)
Bitcoin payments (another privacy feature to keep everyone's identity secure, untraceable, and protected)
24/7 call center support for both you and your players
Automated updates to keep the software running smoothly
Troubleshooting to eliminate slow site speeds, glitches, and more
Web security/antiviral/anti-malware features
Ace Per Head offers all of these features and more. You can rest assured that you're secure, protected, and optimized when you work with us.
3. Keep in Touch With PPH Agents
Once you set up a custom website with Ace Per Head, it's time to optimize your online gambling service. To do this, you'll need to be in constant contact with the PPH providers that created your webpage.
Ask them about linking your software to a site that keeps track of various sports scores. This will eliminate the need for you to track everything manually. You won't need to stress about following tons of different sports and can let people place more diverse bets.
You also need to ask PPH agents when you want something to be changed on your website. Just because you're working with a third-party provider doesn't mean that you don't have full control over lines, bets, and limits. Reputable platforms are there to make your dream the lucrative reality that you want it to be.
4. Be Transparent and Open
Successful bookie businesses are always transparent and open with players. Make sure that you set up a two-way platform so players can see how much they've bet, what they bet on, and what they owe you. This will keep everyone on the same page about who owes who money.
You also need to make clear your policy on professional gamblers. Many bookies wisely refuse to work with these people because they don't want to lose huge amounts of money to them. Make sure that you put this on your website so you can point to it if forced to turn someone away.
5. Reach the Right Audience
After your site is set up and you're getting players, you still need to reach more of your target audience. This is, after all, what will get you the money that you set out to earn!
Make accounts on multiple social media accounts like Facebook and Twitter. Invite those who like and follow competitors to engage with you. Display social media marketing ads to your target audience to boost your visibility.
Investing in search engine marketing (SEM) and search engine optimization (SEO) campaigns is also essential for success. SEM ads will appear on Google for immediate paid traffic. SEO allows you to build your website's organic rankings over time with quality content.
This will redirect more Google traffic to your sportsbook to get you bets ASAP!
Set Up a PPH Sportsbook Today
While there are many ways to turn a profit, running a successful PPH betting service is among one of the best. It pays well, is exciting, and lets you turn your passion for sports into one of the best businesses you could ever dream of running.
Now that you know how to create a successful pay per player sportsbook, it's time to begin setting up shop. Start your free trial six-week trial today to learn how Ace Per Head can help your sportsbook succeed.