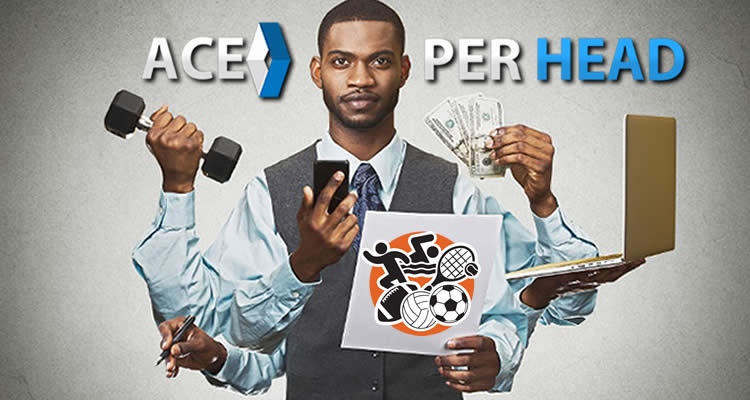 The sports betting industry has impressively transformed itself over time into a multi-billion dollar industry, leading the way in both technological innovation – along with greater bookie agent and player accessibility.

With millions of players accessing online betting technology worldwide and a growing number of available sports and esports to bet on, the opportunity for bookies to manage their sports betting accounts is growing more profitable every day.

If you are a bookie looking to expand your business into the world of PPH betting platforms, then keep reading. You'll acquire a clear understanding of how pay per head sportsbook software can help you seamlessly manage your player accounts and profits.
What Is a Pay Per Head Sportsbook?
Pay per Head sportsbook is a pairing of digital services and technology aimed to cater to bookies' needs all across the globe. Bookies gain access to a wide variety of modern tools and digital business functions for growing their sports betting business.

A pay per head platform eliminates traditional bookmaking methods and provides digital solutions that help improve booking player actions and manage other technical aspects of bookmaking.

PPH sportsbook platforms help bookies manage hundreds of different bet types from the most popular sports to the most-played esports in any country – allowing them more access to more players and more player action!
To be a successful bookie, the most important thing is to have a top bookie platform for your players to bet on. This can be done by getting set up with a pay per head company. Pay-per-head companies provide a sportsbook website with hundreds of thousands of betting options for players to bet on each and every day. Then they grade all events as soon as each game concludes and then all balances are updated up to the second into each players' and bookies' accounts.
They are called pay per head sties because the cost is based on how many active players each bookie has per week. The more active players you have then the cheaper the price per head becomes. However, the more active players a bookie has, the more potential profits a bookie will make, since, over the long term all players lose, the amount is just based on how frequently players bet and how much they bet per game.
There are many various pay per head bookie platforms to choose from, so it can become a bit overwhelming when trying to decide which one to choose. A few important things to look for are how many actual betting options a website offers, because obviously the more options the better, since that creates more betting volume, and the more volume the more people will lose as time goes by.
Not only does a site need to offer a ton of betting options, but the lines have to be sharp and managed up to the second. Lines are constantly moving and if a site doesn't update its lines fast enough or often enough, then players are going to get a more advantageous line. In the world of betting the difference between 1 point and even a half, a point could be the difference between a win or lose.
Since there are so many different sports to bet on it is important to also have a company that has excellent customer service that is open 24/7 to help to explain all the different types of betting rules that come up, or assist with any request that you as the bookie may have. In addition, the top bookie platforms have customer service representatives that are American English speaking who have decade's worth of experience that can even give advice on how to analyze your players betting patterns, and give you helpful tips on growing your business.
Another very important thing is to have a site that is stable and does not crash during busy betting events such as NFL Sundays. Sites that invest in servers and technology and security, enable bookies to have limited site issues and don't end up costing agents money if players can't make wagers.
One of the top bookie platforms in the pay per head industry that checks all the above boxes is Aceperhead.com. They offer everything above and more and can be contacted 24/7 thru phone, live chat, email, and even thru text. It's like having a partner with over 25 years of experience in the business that does all the bookmaking work for you, and doesn't sleep, and allows you to keep all the profits from the wins and losses of all your players. So give AcePerHead.com a call today at 1-800-909-5193 and get set up with one of the top bookie platforms in the world.
How Does a PPH Sportsbook Work?
You know what a pay per head software is – now you probably want to understand how it works.

A pay per head platform allows you, as a bookie, to bring your business online. Your business model doesn't have to change – but with high-tech, cutting-edge digital tools – you gain greater control over your booking actions.

As a bookie, you pay the price per head sportsbook platform owners a fee for every player account opened with your business. Some pay per head platforms might charge what is called a "weekly utilization" fee in exchange for their services, too.

How does this work to your advantage? Well, as a bookie, you only pay the sports betting platform for active players on your books! This allows you a more significant opportunity to compete with larger, more popular sportsbooks that are already online.
Choosing an Optimal Bookie Platform
The right pay per head sportsbook, with the right features, can help you keep your business organized while improving your players' betting experience.
Keep reading for more pay per head platform tips and what to look for when choosing a pay per head software platform.
Benefits of a Pay Per Head (PPH) Software:
1. Security
Pay per head sportsbooks allow bookie agents to access business and player information through secure, verified personal credentials only.
2. Acurate Bookkeeping
Maintain your books online and stay more organized by using bookkeeping search filters that allow you to find player action information quickly.
3. Player Engagement
Provide more sports betting options to boost your player retention rates. If your players remain happy, your business continues to profit.
4. Ease of Use
Price per head (PPH) sportsbooks are designed to be easy to use. You don't invest your precious time in learning confusing software commands and actions.
5. Cost-efficiency
The cost associated with building your own internet sports betting software can get expensive -fast. From the legal issues surrounding ownership of the software to website maintenance – it adds up quickly. A PPH platform allows you quick and direct access to the tools you need to run the business you've already built!
6. Mobile-Friendly Technology
Pay per head mobile-friendly sportsbook platforms allow players to place bets anytime, from anywhere! This means greater convenience for players and more profit opportunities for you.
What Features To Look for in PPH Software:
Diverse Market Support
Your pay per head sportsbook platform should support a wide variety of betting markets, allowing your players to greater access to engage with different types of sports and bets.
2. Types of Sports
A pay per head sportsbook betting platform should support the most popular sports such as baseball, basketball, football, soccer, hockey, golf, tennis, auto-racing, and horse racing, to name a few.
3. Bet Types
Does your Price per head sportsbook platform support head to head, parlay, handicap, over/ under, and pool betting? What about other more exotic style bets?
4. Currency Types
Multi-currency support allows players to access other forms of popular, safe, and encrypted currency like Bitcoin and other cryptocurrencies.
5. API Widgets
Price per head sportsbook platforms should allow you to customize your own business experience online with customizable widgets – along with the ability to import and use your very own.
6. E-sports
With the popularity of gaming increasing every year and recent disruptions to traditional sports due to Covid-19 – esports betting is here to stay. It is very profitable, and your pay-per-head sportsbook platform better have it!
7. Exotic Betting Options
Exotic betting options can provide player engagement for a different type of customer. Maybe they want to bet on politics and reality tv?
8. Live Feed
A live feed allows you to keep all of your players informed about the latest news and updates for their chosen betting field.
9. Administrative Dashboards
Dashboards help you stay organized and keep track of all the tools you need to maintain your business's security, integrity, and functionality.
10. Social Media
Social Media is a great way to increase your brand awareness – every time a player shares their experience with their social network – your business gets recognition!
11. Multi-language Accessibility
Using a price per head sportsbook platform that supports multiple languages allows you to reach more customers worldwide.
12. Access to Betting History and Stats
Players who can access their betting history and stats are players who stay engaged with your platform – allowing them to keep track of their actions and better manage their betting activity.
13. Strong Security Framework
A robust security framework protects your business from being hacked and helps you maintain your players' privacy.
14. User-friendly Interfaces
Easy to navigate and well-organized user-interfaces help you make a positive impression about your business and allow your players to navigate bets more easily.
Are You Looking for Your Next Sportsbook Platform?
AcePerHead.com is a well-established pay per head sportsbook provider with the industry experience to bring your bookmaking business to the next level.

Not only can we help provide your business with the tools and technology it needs to thrive – we provide world-class player support tools that help drive player engagement.

Contact www.AcePerHead.com today with any questions you may have or sign up for our pay per head platform's free demo – you won't be disappointed!