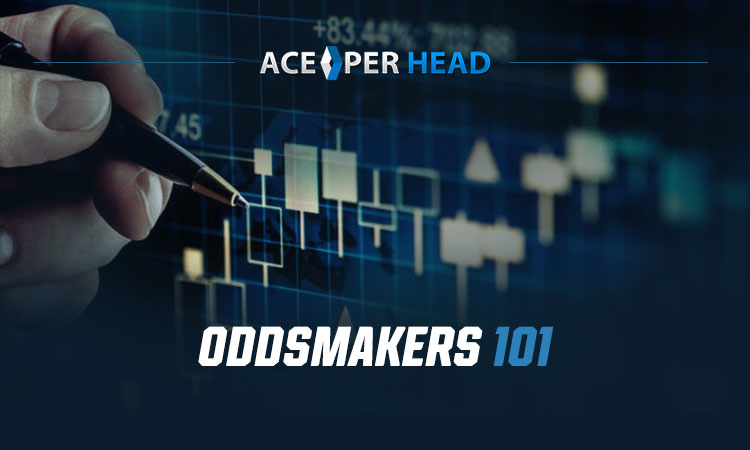 Becoming a bookie may sound as simple as 2+2=4, but that's far from the case.
While being a bookie is a lucrative profession for the business-minded, it also requires a lot of math. Luckily, you can run a sportsbook even if you're not confident setting odds on your own.
Professional oddsmakers can do the dirty work to help you turn a profit. Read on to learn who oddsmakers are, what they do, and how they can make your sports betting strategy successful.
What Is an Oddsmaker?
Oddsmakers are people whose job is to set sports betting odds for bookies. While some bookies set their own lines, hiring a professional oddsmaker can make the process easier and more efficient.
They conduct research to ensure that bookie lines are accurate and competitive.
They do this by analyzing the past scores of teams and players, considering game-by-game factors like benched players and home advantage, and calculating the likelihood of each team winning. Once the oddsmaker has this information, they use advanced mathematical formulas and algorithms to come up with realistic odds.
Oddsmakers also ensure that your lines can compete with others on the market. You want them to ultimately turn you a profit, but you also want them to be good enough that players believe they have a chance when placing bets.
Professional oddsmakers make the sports betting experience more competitive for both bookies and gamblers.
The Benefits of Professional Oddsmakers
One core benefit of oddsmakers is that they make any bookie's life easier. While a bookmaker offers bets and payouts to turn a house profit, they must also keep players happy to ensure loyalty. Oddsmakers aren't concerned with players because they use algorithms rather than conducting the business end of things.
You won't need to do all the work when it comes to setting competitive lines. The oddsmaker will set a high-quality line; the bookie will only offer the best possible bets on each game. This partnership saves time for your bookie business so that you can focus your efforts on growing and scaling.
Professional oddsmakers also rely on past experience to understand a wide range of sports. You likely are informed about a few teams and events that matter to you personally. But oddsmakers ignore nothing so that they can accurately predict outcomes without bias.
How to Hire an Oddsmaker
Hiring an oddsmaker independently can be challenging, but luckily Ace Per Head can make the process easier. We pair oddsmakers up with bookies that use our mobile-friendly platform. This means that you won't need to scour the web for an experienced and reputable oddsmaker.
Of course, you're welcome to set your own lines if you like. Our team isn't here to tell you what to do. You're your own boss, but using an oddsmaker is a no-brainer if you want to stay in business, turn a profit, and scale effectively.
Exploring PPH Sportsbook Services
For that sought-after adrenaline rush, online gambling often serves as the perfect outlet. Yet, the freedom to indulge in betting isn't universal, with certain regions restricting this pleasure. This is where Pay Per Head (PPH) sportsbooks step in. Dive into the world of betting and unravel how these services operate.
Unveiling the World of Gambling
The legality of sports betting varies across the United States. Residents of certain states enjoy the privilege of legal sports wagering, while those in others face limitations. However, online gambling offers a compelling solution, granting enthusiasts the opportunity to bet on their favorite sports and partake in thrilling casino games.
PPH sportsbook sites bridge the geographical gap, catering to audiences in one state from afar. They even extend their reach to international gamblers, delivering the thrill of betting without the need for arduous travel.
The Allure of Online Sportsbooks
In comparison to traveling to distant locales with legalized gambling, online sportsbooks hold undeniable appeal. Bettors can seamlessly place wagers and engage in games from the comfort of their homes, eliminating unnecessary stress and expenses.
The Legality Quandary
Operating an online sportsbook may seem legally ambiguous, but it largely resides in a gray area. Federal laws do not explicitly target these platforms. While some states have laws penalizing those who bet with casinos, the casinos themselves remain unscathed.
Nonetheless, this comes with a caveat: PPH sportsbooks operate without regulation, free from federal oversight or protection. In the unfortunate event of a cyberattack or theft, legal recourse for recovering lost funds remains elusive. Confrontations with unscrupulous bettors may also leave you without recourse.
Thankfully, trustworthy PPH sportsbook services like Ace Per Head can safeguard your interests as a bookie.
Unpacking PPH Sportsbook Essentials
The majority of betting agents operate online, facilitating easy access for bettors from diverse locations. This eliminates the need for cumbersome travel, aligning with the essence of online betting.
Pay-Per-Head (PPH) websites offer a lucrative avenue for bookies. You pay a nominal fee of $3 to $10 per active bettor on your sportsbook, sparing you from past bookie expenditures. This flexible and scalable service ensures you never pay more than you earn.
Moreover, PPH websites fortify independent bookies with secure platforms that actively combat breaches. Ace Per Head, for instance, employs robust firewall and Multi-Factor Authentication (MFA) features, alongside website trend tracking. Potential issues are detected early, with alerts and automatic troubleshooting.
PPH providers at Ace Per Head equip you with tools for running a secure sportsbook. Cryptocurrency facilitates untraceable transactions and features such as SMS bet alerts, player watch reports, and in-app chat ensure secure player communication. All this, while operating independently of government assistance.
Nurturing Your Sports Betting Site
Now that you're versed in the fundamentals of the PPH sportsbook, it's time to fortify your operation with cutting-edge betting software. Our dedicated team is committed to helping you establish and maintain a secure website, enabling you to reach players across the United States and beyond. Take advantage of a free 6-week promotional offer and experience Ace Per Head's comprehensive services firsthand.
Set Gambling Odds the Right Way
Understanding oddsmakers can be a challenge for new bookies, but working with one makes managing a sportsbook simple. Now that you know what an oddsmaker is and how it can boost your sports betting business, it's time to set up an engaging PPH website.