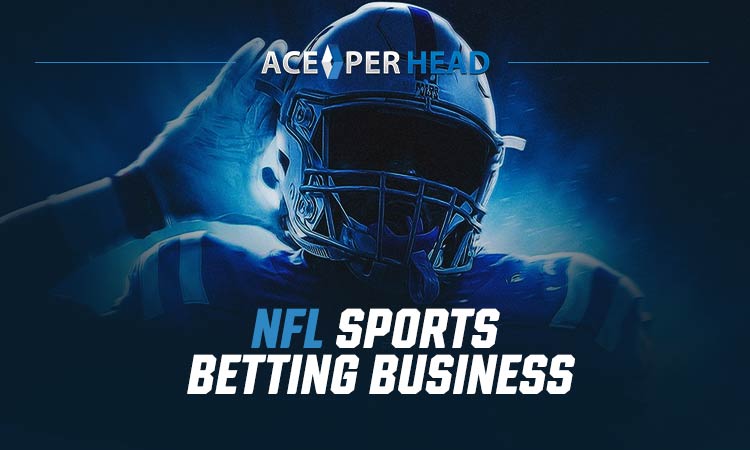 NFL sports betting is becoming more and more profitable for a sporting bookmaker. About 45 million Americans planned on betting on NFL games at the start of the 2021 season.
With so many people trying to make some extra cash from America's most popular sport, one can argue that you have an opportunity to make some money on the other side of betting as a sports bookie.
If you have never been involved on the bookie side of things though, you may wonder how you even make money on the NFL by running an online sportsbook? This is your guide to do it successfully.
Have the Funds
Before you can start running a successful sportsbook, you need to make sure that you have the funds to operate the business. This is especially important to protect yourself from when the public may go on a hot streak.
The 2021 NFL season started like this and saw the public win more games than they normally do. It took a few weeks for the sportsbooks to ride out that storm so if you do not have the funds to cover those stretches, you could be in trouble before you even begin.
This report suggests that you should have around $5,000 saved up to start a business at home. That seems to fit what you would need for an online sportsbook, especially when you are first starting out.
Generally, the recommendation is to have enough funds to where you are protected if your business has a rainy day. In this case, that would be the public winning heavily on popular games that you were not expecting them to win on.
To be safe, you should have about six months of funds set aside if that is at all possible for you. The NFL is the most popular sport in America so the last thing that you would want is to have downtime during the most popular season for sports betting.
Use Promotions
Another thing that you can do to get an NFL sportsbook off of the ground is to use bonuses and promotions to your advantage as a bookie. With more and more sportsbooks popping up online in certain states, some have been coming up with unique promotions to keep bettors enticed to bet on the NFL on their platform.
One example of doing this effectively is to offer a deal on a type of bet that you want bettors to make. For football, one of the best ways to do this is to offer odds boosts on parlays and game props.
Believe it or not, parlays, in particular, can be a big part of profits for sportsbooks. In New Jersey, parlays made up 55.1% of sportsbook profits for the first three quarters of 2021.
What does that mean for you as a bookie? It means that you are likely going to be relying on bettors to lose on parlay bets. So, a smart thing to do from that perspective is to encourage bettors to have more of their bets be parlays.
An example of this is boosting the odds on certain parlays. Some sportsbooks like to offer the same game parlays, which is making a parlay based on multiple results from the same game having to happen.
Let's say you offer an extra +100 odds on the same game parlays that have at least four legs in them. You can convince bettors that they are getting free odds in their favor while encouraging them to make bets that they are more likely to lose.
So, you need to learn how to use things like this in your favor as a bookie to maximize your profits.
Hardware and Software
If you are new to the online sports betting world, you may not have realized how essential the right technology is to have at your disposal.
What can this do for you? Well, the right hardware is what keeps your bettors' personal information safe in your hands.
Bettors have to give up a lot of private information to access online sports betting such as their name, their phone number, email address, credit card number, or even their bank account number. If there is a hack and that information gets compromised, it can lead to identity theft or worse for the players who fall victim.
Also, it can lead to lawsuits that go your way arguing negligence with very sensitive information. You not only need to make sure you have the proper digital security such as firewall appliances but you also need to have physical security with this such as 24-hour surveillance.
When it comes to the right software, this is what keeps bettors coming back onto your platform. This is because the software is the interface that bettors use to create their accounts and navigate your app to place bets.
Bettors want to have an easy and convenient experience here and if your app is glitching or not processing bets fast enough, bettors will find somewhere that is able to do those things.
Plus, the right football betting software can make you the bookie more money. If it does not adjust an NFL line fast enough, that can mean that your sportsbook loses out on money that bettors should have lost instead of giving them a hall pass out of a lost bet.
Pay per Head Sportsbook
So, reading the above, you may be wondering where you can find the right hardware and software for your online sportsbook? Well, you can do this by signing up for a pay-per-head service.
What is a pay-per-head service? It allows you to receive the operation services of a third party while giving you time to get your sportsbook up and running.
This service will take care of several tasks for you such as providing you with the hardware and software that you need, designing a sportsbook website for you, and even giving you 24/7 customer support that can help with bettors who are bound to run into problems.
It is essentially having a whole team with years of experience behind you rather than having to go about a task like this on your own.
So, what is the catch for all of these amenities? The catch is that you would have to provide a service fee to receive the pay-per-head system benefits.
Generally, that cost would be $10 per head. So, let's say you have 100 bettors betting on your platform in one week. For that time period, you would have to give this third party $1,000 for helping you draw in 100 bettors to use your platform.
That may seem like a lot of money to pay for a service fee for some but you have to think about the potential rewards, especially during the NFL season.
About 45 million Americans bet on the NFL, so if you got even 1% of that market (450,000 people) and they lost just $10 each, that is millions of dollars that can end up in your pocket.
Give Football Betting Tips
Finally, one way you can encourage bettors to use your platform is to provide football betting tips for the general public. The easiest way to do this is to have an odds calculator for parlays, future bets, and game props. You want people to make these types of bets, so you need to provide ways to make it easier for bettors to come to a decision that the reward is good.
Another way you can do this is by starting a podcast or a blog series around your sportsbook. A lot of sportsbooks are going this route and bettors are trying to listen to the advice of professionals that are being hired to discuss legitimate sports betting options.
It allows you to gain some bonus points with your bettors as well because they may see it as your company offering a platform to try and help them make more informed betting decisions. This would be a good alternative to being seen as a sportsbook that only cares about every dollar that they make.
Bettors understand that the sportsbook wants to make money but the more invested bettors want to spend as much time analyzing their options as possible before placing their bets in. If you have someone that is charismatic and convincing doing these podcasts or articles, they may be able to draw an entirely new audience of bettors for your sportsbook.
Start Your NFL Sports Betting Business
These are five steps that you need to take to have successful NFL sports betting business. If you follow this advice, you can use the NFL as a segway sport to get bettors to place more action on the rest of the sports that you offer on your platform.
Are you ready to get started? Create your sportsbook with our six-week free today!