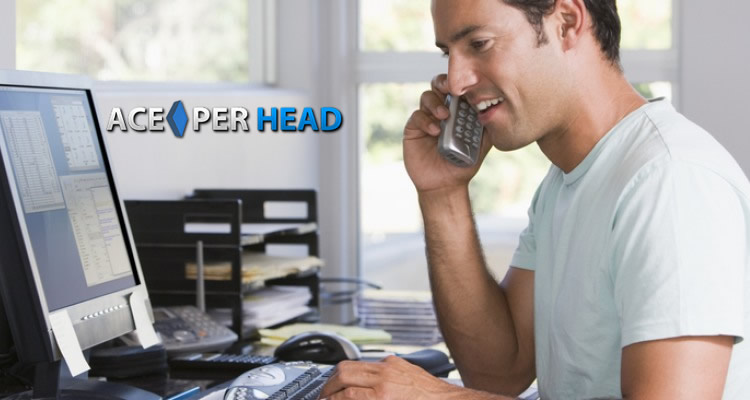 The long wait is over, NFL preseason kickstarts on August 3rd with the Hall of Fame game where the Dallas Cowboys will face the Arizona Cardinals, to later give way to week 1 which starts on Wednesday, August 9th, 2017.
Switch to The Best PPH
Preseason is more than just a preamble to get people psyched about the sport, it is the perfect time for PPH bookies to fine-tune their strategy for the season. Over the years www.AcePerhead.com has become the perfect partner for bookies to improve their offering and maximize their NFL season, by cutting operating costs and increasing profits.
The customized lines, ample betting options, and superb online betting experience are just a few of the perks that top PPH bookies will benefit from this season. Cost-effectiveness, top of the line technology, expert line managers, amazing customer service and the largest live betting offering in the industry complete the package.
This year, don't settle for an ok service, you and your business deserve much more for the same competitive pricing, don't be fooled into thinking you will have to dig deep into your pockets to be able to afford a superb pay per head service, at Ace Per Head, pricing starts at just $10 per head, and you get so much added value compared to other shops.
Additional services, like their VIP Live Betting, is extremely affordable, and with the added volume you are certain to generate the little extra will yield a huge payoff. The VIP Live Betting offering is excellent for the younger bettors, who love the excitement of betting while watching the game unfold on their devices.
While, live betting is the hottest ticket these days, the value of offering alternative lines, player props, and futures is staggering, and unfortunately these are lines that don't get a lot of attention at the standard pay per head shops, but at AcePerHead.com, every line is treated with respect, because every line has the potential of generating revenue for our agents.
Players look for different things, and being able to cater to all the different needs can be overwhelming, that is why the staff at Ace Per Head has spent so much time in creating the most personalized service there is, if you need custom line types and player profiles, they can do that, you need to allow, restrict, or modify wager types it can be done, you require additional reporting, they can build it for you. If you can clearly explain what it is you need, chances are they can come up with a great solution for you, that is a level of service you won't find anywhere else.
This year, don't be one of the thousands of PPH bookies that at the end of the season wish they had done better, make the switch to AcePerHead.com and forget about crashing sites, or slow response times and grading delays, if you are serious about maximizing your NFL season, then you need to take advantage of the superb service offered by the best pay per head company.