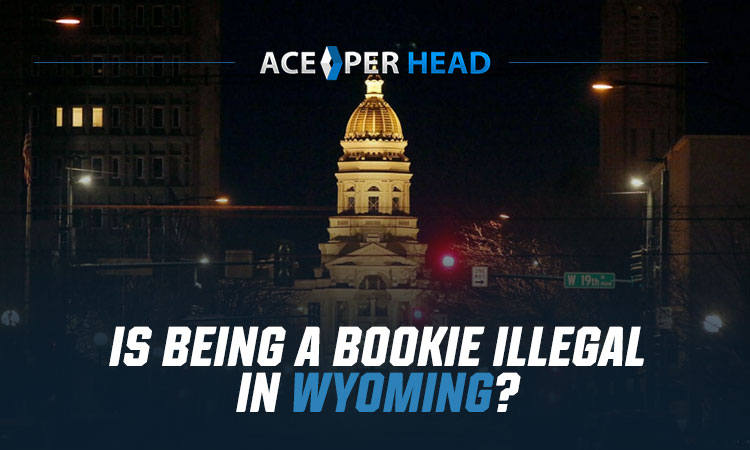 It has taken certain U.S. states time to come around to the idea of legalized sports betting. Somewhat surprisingly, Wyoming is not one of them.
Wyoming sports betting was legalized all the way back in September 2021. Since then, tens of thousands of people living in Wyoming have taken part in online sports betting.
Would you like to get in on the action without actually placing sports bets yourself? Then you might want to try your luck at working as a bookie in Wyoming.
Before you do, though, make sure you're familiar with the sports betting laws in Wyoming regarding bookmaking. Learn more below.
Can You Legally Offer Wyoming Sports Betting as a Bookie?
Now that Wyoming sports betting has been legalized, the floodgates have been opened so to speak. Anyone who would like to participate in online sports betting can do it. There are also opportunities for those who would like to work as bookies in Wyoming.
That being said, the sports betting laws in Wyoming prohibit just anyone from starting a bookie business. You will need to get licensed with the state to do it. You will also need to follow certain rules and regulations and pay taxes on any profits you're able to bring in.
How Can You Start a Bookie Business in Wyoming?
If you're interested in starting a bookie business in Wyoming, you should first and foremost discover more about getting licensed to run a bookmaking operation in the state. It'll help you avoid breaking any sports betting laws inadvertently.
From there, you'll need to invest in the best bookie software money can buy so that you're able to offer everything from a custom website to customer service to your clients. Ace Per Head can provide you with excellent pay per head services for as little as $3 per head.
Why Should You Open a Bookmaking Business in Wyoming?
There are many benefits of opening a bookmaking business in Wyoming. For starters, the online sports betting industry in the state isn't that saturated yet seeing as how many sports betting operations haven't moved into it.
You'll also love the freedom that running a bookmaking business will provide. You won't have to spend long hours poring over sports betting lines anymore to do it. You can rely on a pay per head bookie service like Ace Per Head to provide you with all the things you'll need to get a bookie business off the ground.
The Cost of Ace Per Head Bookie Software
One of the first things you're going to love about Ace Per Head bookie software is that it's completely customizable. You can use this bookie software to set up a sports betting website for your clients that is customized to your needs.
With this in mind, the price you'll pay will fluctuate depending on many factors. But even still, you may be able to get access to this betting software for as little as just $3 per head. It's what makes Ace Per Head one of the leading names in sports betting software.
What Ace Per Head Bookie Software Includes
Because of the extremely low cost of Ace Per Head bookie software, you might be under the impression that it won't provide everything you'll need to run a successful betting shop. But this couldn't be further from the truth.
You'll be able to get your hands on everything you'll need to keep your clients betting on sports. From a custom website to the latest sharp betting lines to a 24/7 call center with friendly customer service agents, Ace Per Head will give you all the things it'll take to be a sports bookie.
How to Get a Free Ace Per Head Bookie Software Promo
Want to put Ace Per Head to the test before you begin using this bookie software all the time? You can get a 6-week free promo to see how Ace Per Head works without making any long-term commitments.
This promo will enable you to see what makes Ace Per Head bookie software so special. It won't be long at all before you're more than willing to invest in this betting software to make your life as a sports bookie so much easier.
Are You Interested in Working as a Bookie in Wyoming?
The Wyoming sports betting scene is still in its infancy. There is so much untapped potential in the state when it comes to online sports betting.
If you'd like to take advantage of this, you should make every effort to learn what you can about Ace Per Head's pay per head services. They'll make it possible for you to jumpstart a business in Wyoming or a number of other states without stressing yourself out too much.
Get more information on how our sportsbook software works and begin putting together plans for your own bookie shop.