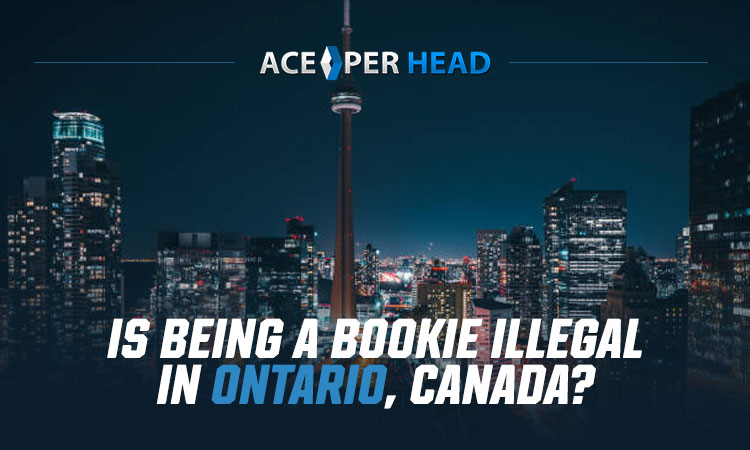 According to one report, total internet gaming net revenue in Ontario was more than $450 million in the final fiscal quarter of 2022. That's a jump of more than 71% from the previous quarter!
Much of this growth is due to the major change that occurred in the province on April 4, 2022. On that day, Ontario became the first province in Canada to allow sportsbooks!
Today, we're taking a closer look at the Ontario sports betting market and sharing everything prospective bookies need to know.
Ontario Gambling Laws to Know
Ontario has a long and storied history of sports betting, and it helps to understand how those rules have progressed over the years. Since 1985, the province has allowed players to place parlay bets and pari-mutuel wagers. However, sports betting laws have undergone a seismic shift in the decades that have ensued.
In June 2021, the Senate passed Bill C-218. This allowed sportsbooks to apply for a license so they could officially open up sports betting operations across Canada. Then, on August 27 of that year, single-game wagering officially launched throughout the country.
By December 2021, operators could register to begin offering their sports betting services to local Ontario residents. However, until that point, the online betting space remained inaccessible to Ontario residents. This would all change on April 4, 2022, when online sports betting officially launched in Ontario!
What Bookies Need to Know
Is being a bookie illegal in Ontario? The answer is no!
Before this most recent law passed, players who wanted to place a bet had to go to offshore sites to do so. Many made the trek into the U.S. to visit Michigan or New York — two states where sports betting is legal.
Now, they can bet on Canadian sports right from their home, using their favorite device. With access to single-game betting and various sportsbooks, there's no need to operate in the shadows anymore. If you're a bookie looking to break into this fast-growing market, now is the time to do so.
The Ontario online sports betting sector is expected to see major growth over the next few years, and you could be at the forefront of the movement. As you get started, it's important to spend your time wisely.
Instead of spending time and money building your own site, why not use a pay-per-head program like ours? We'll help you launch your bookie site quickly, so you can start attracting players and building your profits. You can check out our Beginner's Guide to learn more about how it works!
Opting for the Ideal PPH Sports Betting Software
As the online gaming industry in the United States continues to mature, it's already a multi-billion-dollar behemoth. However, unlike more established industries, the standards for software in this arena are still evolving.
In industries where excellence is the norm, subpar products barely make a ripple in the market. Only the top-notch providers endure and thrive. In the realm of pay-per-head sports betting, newcomers often lack a clear understanding of the industry. Thus, thorough research is the cornerstone of wise investment in a pay-per-head platform.
When it comes to reaping the rewards of sports betting, selecting the right software is paramount. Opting for the right online sports betting software is a pivotal factor in the success of your online bookmaking business. Yet, your considerations should extend beyond the basic offerings of a potential platform.
In your quest for the perfect software, it's crucial to find a PPH bookie partner capable of addressing your licensing requirements. Ensuring that you're operating a legal gambling enterprise is of utmost importance.
A diverse array of payment solutions is equally imperative. In today's digital age, tech-savvy gamblers seek a multitude of deposit and withdrawal options. Consequently, traditional credit card processing alone won't suffice in the contemporary online gaming landscape.
Hence, the selection of a pay-per-head service with comprehensive sports betting money management software is a strategic move. With a trusted partner like Ace Per Head, you can access cutting-edge sportsbook software that combines advanced features, legal compliance, and versatile payment options to drive your bookmaking business to new heights. Experience excellence in the world of online gaming with Ace Per Head's industry-leading software and services.
Start Your Ontario Sports Betting Site Today
Have you been thinking about starting an Ontario sports betting site of your own? Thanks to recent legislation, you're now free to do so. Being a bookie is not illegal in Ontario, but you do need a strategy as you take this next step forward.
Our program makes it easy to do so, with built-in tools and features that you and your players will love. Take advantage of our current promotion and try it for six weeks totally free!