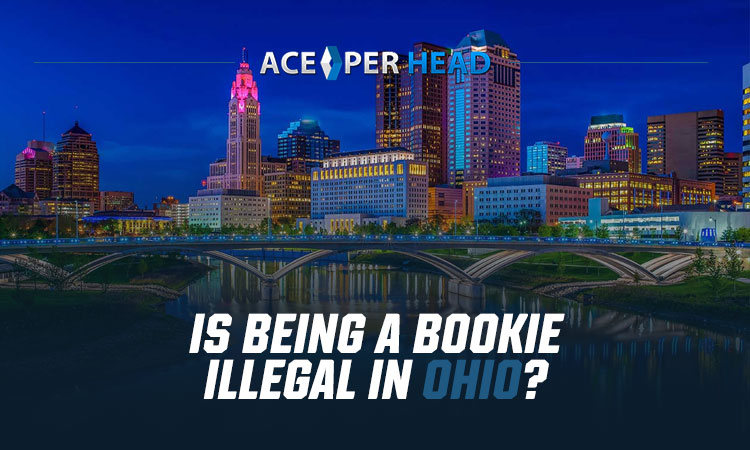 If you're among the 11.8 million people living in the Buckeye State, there's a lot to look forward to if you're passionate about sports. The Ohio sports betting market is going legal, and starting a bookie business is a great way to get in with a competitive market.
But is being a bookie illegal in Ohio today? When will new laws go into effect?
Read on to answer these questions and learn how you can become an Ohio bookie.
Are Bookies Illegal in Ohio?
Ohio has taken a long time to legalize gambling. Most of its Midwestern peers did so earlier. This was strange considering the number of sports fans looking to place bets there.
However, Ohio finally passed legislation to legalize sports betting on December 8, 2021. People hoped that this would go into effect by the 2022 NFL season, but regulators announced in May that it would go live in 2023.
Luckily, all you need to do is wait until new years day. Becoming a bookie will only be illegal for a few more weeks. As of January 1st, 2023, you can set up a sportsbook and start taking bets.
Will There Be Any Restrictions on Bookies?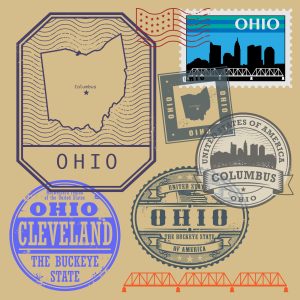 Both retail and online sports betting is will be legal in Ohio.
However, there can only be up to 50 sportsbooks across Ohio at this point. 25 Type A licenses will be available on a first-come, first-served basis upon legalization.
It's important that potential bookies set up their sportsbooks early. Luckily, Ace Per Head is here to help. Working with our sportsbook software platform is the best way to ensure that you can profit from the legal sports betting market in Ohio.
Make sure that you talk to an expert about what to expect. This will make the process of becoming a bookie easier.
Note that there will likely be more licenses to give out to Ohio bookies in the future as well. The market is going to expand over time, so a certain point may come when anyone and everyone can be a legal Ohio bookie.
What to Expect on January 1st, 2023
On January 1st, you can expect a plethora of sportsbooks to go live. You can also expect bettors to begin putting down money on their favorite events pretty quickly. This is in part because of the many promotions and deals that sports betting providers will offer to early bettors.
If you want to be competitive as a new bookie in the Buckeye State, you'll want to create some promotions for new bettors. Give them a higher betting limit or additional payout percentage for their first game. This will set you apart from the competition and give your sportsbook an edge.
The global sports betting market has an annual growth rate of over 10%.
There's no sign that sports betting will slow down soon, so now is a great time to become a bookie. Becoming one can not only provide you with a significant income, but you can also have more leisure time.
However, the first challenge you'll face is finding decent bookie software.
This software review will teach you all about AcePerHead, a leading bookie software provider. You'll then have the info you need to succeed in sports betting.
What Is Ace Per Head?
Ace Per Head is a sports betting company with over 20 years of experience that provides software to bookies.
With Ace Per Head software, you can create a sportsbook platform with several bookie tools. If you already have one, you can switch to AcePerHead within 15 minutes.
The model that Ace Per Head uses is pay-per-head (PPH), which involves paying for each player that actively uses your platform. Ace Per Head charges bookies $3 per player weekly.
Ace Per Head Services
Ace Per Head's team can help you become a bookie by providing several services included in their software. For example, Ace Per Head offers website templates to new bookies that allow them to start their platforms immediately.
Here are some of the primary services we provide:
Many bookies rely on sports betting to earn their money. With Ace Per Head sportsbook software, you can let players bet on various sports, such as basketball, baseball, hockey, and football.
You can also view info about wagers and player accounts. When a player is due winnings, this will ensure they receive the correct amount.
Aside from sports betting, AcePerHead bookie software lets bookies offer casino games on their platforms. These benefit bookies because they create extra streams of revenue. It also encourages players to stay on the platform because they can use the same balance they use for sports betting.
Popular casino games that Ace Per Head supports include blackjack, poker, and slots. When setting up your platform, you can choose the games you want to offer.
An essential part of a bookie business is customer support. Instead of hiring employees, you can outsource customer support to AcePerHeadthere's a team of trained professionals ready to assist your players.
AcePerHead's 24/7 customer support service ensures your players are satisfied with their experiences on the platform. Whenever they have an issue, they can contact a support rep that speaks their native language in minutes.
As a bookie, this will significantly reduce your overhead costs as customer support is included in the pay-per-head fees.
Pay Per Head Bookie Solution
After reading this AcePerHead software review, you can start and grow a bookie business.
Before becoming a bookie, consider the features you want on your platform. From there, AcePerHead can help you create a package that suits your needs.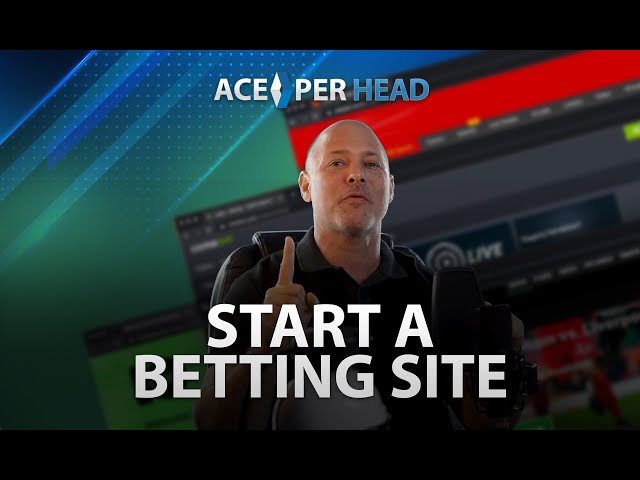 Become a Bookie in the Buckeye State
So, is being a bookie illegal in Ohio?
As of January 1st, 2023, it will be completely legal to operate both land-based and online sportsbooks statewide!
Ace Per Head can help you prepare for the launch of your sports betting business when next year rolls around. See how we can assist you by signing up for a six-week free demo of our services.