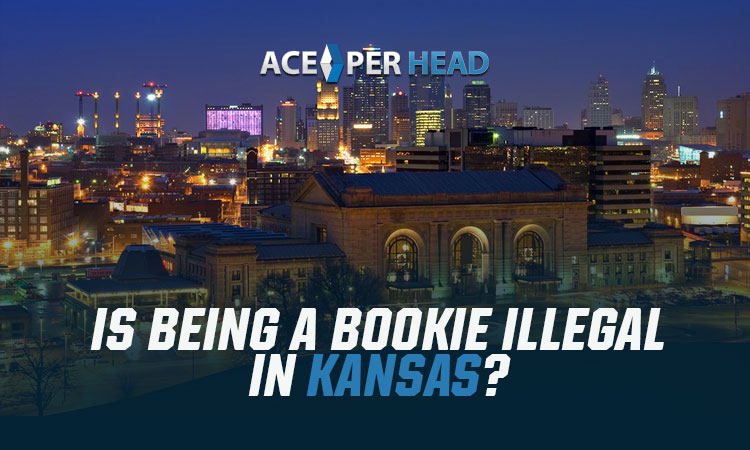 Kansas is home to over 2.9 million residents, and many of them have gambling experience.
Starting a gambling business in Kansas was once a tricky process due to its laws. In the past, if a Kansas resident wanted to start one, they needed to relocate to another state or face legal repercussions.
However, things have lightened up in recent years, but is being a bookie illegal?
This Ace Per Head guide will help you understand your options if you want to start a bookie business in Kansas. Read on to learn more!
Kansas Gambling Laws
Kansas is one of the most recent states to legalize sports gambling, and it has several casinos that allow people to play their favorite games legally.
Up until sports gambling was legalized, the only legal gambling options were state-owned casinos and tribal gaming. While horse racing and dog racing were legal in the past, they became illegal in 2008, and all licenses were revoked.
What This Means for Bookies
You're in good luck if you want to start a gambling business in Kansas. Not only can you capitalize on sports betting, but you can also offer casino games.
Keep in mind that being a bookie in Kansas doesn't mean the only players you can have are Kansas residents. You can also advertise your platform to residents in other states that have legal gambling.
What You Should Do
When you're ready to start a bookie business in Kansas, you'll need to go through a few steps. Like starting another type of business, a bookie business will require funding, management, and more.
Study the Gambling Laws
The first thing you should do is research Kansas gambling laws. Although sports betting and state-owned casinos are legal, knowing the specific laws will help you avoid the legal implications of being a bookie.
For example, you can start a platform that has both sports betting and casino games. However, you can't offer casino games to Kansas residents.
Contact the Best Sportsbook Provider
After studying the gambling laws, you can then contact a sportsbook provider. Doing so will allow you to use their software to create your platform, and you'll receive guidance.
Fortunately, Ace Per Head can provide everything you need to get started. If you already have an online sportsbook, you can switch to Ace Per Head without any issues.
Premier Pay-Per-Head Services
Premier pay per head bookie service is a bookie's dream come true. Learn about PPH software benefits in this brief guide on the topic.
Customizable Sports Betting Website
In 2023, it'll be impossible to be a successful bookie without a sports betting website. More than 80% of sports bettors place their bets online these days.
It's the No. 1 reason to work with one of the premier pay-per-head services. They'll provide you with instant access to a sports betting website that you can use to create accounts for your clients.
You'll also be able to customize a sports betting website to fit your specific needs. You can choose which sports betting options to include on it, which betting limits you want to put into place and more.
Sharpest Sports Betting Lines
Setting up a good-looking sports betting website in Kansas will be important when you're trying to cut it as a bookie. But this isn't the only thing you'll need to be worried about.
You'll also need to fill this site with the sharpest sports betting lines. These lines should also adjust automatically to ensure you're generating the most possible action and putting yourself in a position to turn a steady profit.
It's another way in which working with pay-per-head services will benefit you. One of the main pay-per-head features will be delivering the sharpest sports betting lines to your site.
Excellent Customer Service
Both you and your clients will need to contact customer service every so often when you have a sports betting website set up. Premier pay-per-head services will deliver the best customer service around to you.
This will help you and your clients get answers to your pressing sports betting questions. You'll also love knowing that you won't have to be concerned about fielding questions from your clients on a daily basis.
Lowest Price Per Head Software Costs
After hearing about some of the biggest sports betting software benefits, you might think working with pay-per-head services would cost you a small fortune. But it'll be more affordable than you might imagine.
You can obtain everything you'll need to become a successful bookie from pay-per-head services like Ace Per Head for as low as just $3 per head. You can also get a 6-week free promo from Ace Per Head to see what our bookie software can offer to you.
See Why We're One of the Best PPH Services
Ace Per Head has been considered one of the best pay-per-head services around for years now. Come see why by utilizing the 6-week free promo we can extend to you.
Is Being a Bookie Illegal?
Now that you know the basic gambling laws in Kansas, you're ready to start setting up your platform.
Is being a bookie illegal? No, but you must ensure you go through the process correctly to avoid trouble.
Ace Per Head will put you on the right path by ensuring your platform is set up in a way that's completely legal for Kansas residents. If you want to expand, Ace Per Head will also help you.
Check out these promotions to find out how you can get ahead of your competitors when you start.