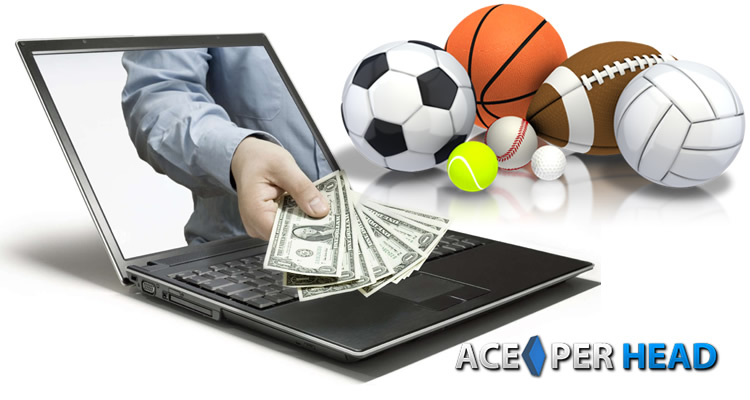 The new generation of bookies doesn't want to deal with technical issues, a large staff or leading a development team, they want to focus on thing only, making lots of money.
The Ideal Software for All Size Betting Shops
Finding the ideal pay per head service is key to them achieving their goals, and this ideal service needs to be able to accommodate the needs of bookies of all sizes. The problem with most pay per head services is that their product is not scalable or they do not pay as much attention to the needs of the smaller bookies, thus alienating a big portion of the market.
At AcePerHead.com, that is not a problem, with their robust, intuitive and accurate software for bookies they can cater to the needs of both large and small clients. Regardless of whether you have 1 player or 1000, their software will offer the necessary features to provide your players with a great betting experience.
Ace Per Head's platform offers the most custom features of any PPH service, opening new and exciting growth possibilities for agents. The betting software is extremely flexible and can handle an infinite number of leagues, sporting events, and even offers wagering on entertainment and political events. It also provides one of the biggest betting types offering in the industry, and payouts are fully customizable, so if you would like to offer enhanced parlay payouts you can.
The VIP Live Betting feature, delivers the most events per month in the industry, this feature is extremely popular with players of all ages, but, especially the younger generations. The addition of the VIP Live Betting will increase your conversion and retention rates, guaranteeing the continuous growth of your business.
The cutting edge mobile platform ensures your players can access their betting accounts from any mobile device regardless of make. AcePerHead.com's mobile platform supports Android, iOS and windows mobile phones and tablets. The agent console is also available on the mobile platform, so, you can manage your business while on the go.
Another advantage of Ace Per Head's software for bookies is that it combines state of the art virtual casino, live casino, and horse racing. Players can have access to all these products from one single account; there is no download required for either of the casino products and you only need to keep track of one balance.
From an agent's stand point, the custom features developed by AcePerHead.com are the cherry on top of an already great service. From the agent dashboard, it is possible to move lines, run reports, see the exposure on any given match, raise or lower limits and balances, activate or disable accounts, keep track of incoming wagers in real time, check player balances or keep track of your sub-agents' activity.
The latest feature that was added is called Wager Alert, with this innovative application, agents can choose to be notified of any wager placed online that meets a set criteria. Agents are in full control of the parameters, so they can choose to be notified of any bet that surpasses a dollar amount either in risk or win, and they can discriminate players, focusing only on those that may represent a danger and may require lay some action elsewhere.