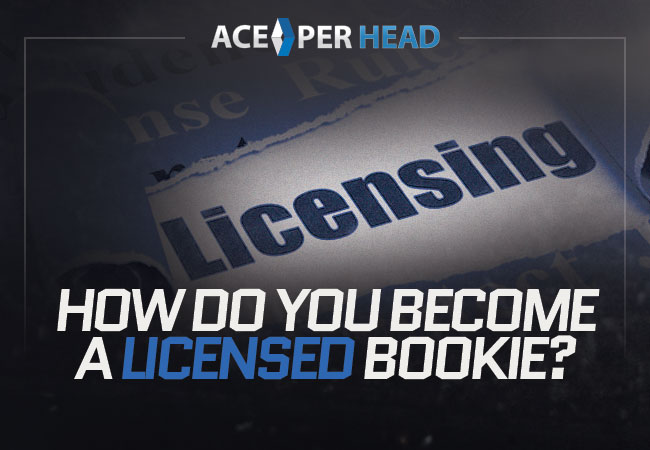 As of 2021, more than 47 million Americans are excited to place bets on a single sporting event. Because this booming market is a part of so many people's lives, becoming a bookie and working in the sports betting industry is an appealing prospect.
But what's a bookie, exactly? Why should you become one? How can you get started and set up the best sportsbook in your area?
Read on to learn the answer to these questions and to get some ideas on how to make your bookie business as appealing as possible.
What Is a Bookie?
If you're interested in sports betting, you almost certainly have heard the term 'bookie' before. Short for 'bookmaker,' the term refers to someone who facilitates sports betting. These bookies can operate either online or in person.
Also known as agents, bookies run sportsbooks with unique bets, lines, limits, and players. These bookies let people bet on major sporting events and pay winnings to players whose bets are spot-on.
The goal of the bookie is to maintain balance in their sportsbook by adjusting betting odds. Agents adjust these odds to the maximum possible extent to make sure that there are even numbers of people betting on either a win or a loss.
How Much Do Online Bookies Make?
So, why would you want to facilitate bookie betting? Is it really worth the effort that you would need to put into it?
The answer to these questions is a resounding 'yes.'
Bookies have the potential to make an extremely high profit. In fact, an experienced bookie can regularly make around $50,000 to $100,000 in a single week. This amounts to about $5 million yearly!
Of course, you're not going to make this much right off the bat. In fact, many bookies never quite get to this level. To make this exorbitant profit, you will need to invest all of your time into your sportsbook.
However, even beginning bookies or smaller betting platforms can make a good living. $35,000 is a reasonable expectation for a bookmaker that has 10 regular players placing high bets. Since you'll probably get more than this pretty quickly, you might make $50,000 or per year.
The Basics of Bookie Licensing
Once you've made the decision to become a bookie, the first thing that you'll need to do is obtain appropriate licensing. If you don't, you're almost certain to be eventually hit with a hefty fine. You may also be forced to close your doors and even sentenced to jail time in some cases.
Additionally, players aren't going to trust you if you operate online without licensing. Many unlicensed bookies run scams to swindle people out of millions of dollars, so it makes sense that people will look for proof of licensing before working with you.
But what licenses do you need? This actually completely depends on your area of operation. You can obviously only become a bookie in states with legal sports betting, but each state has its own regulations because sports betting isn't federally legalized.
Usual licensing includes:
An operating license (that gives you leave to take bets)
A personal functional license
A personal management license
A premises license (if you have a brick-and-mortar facility connected to your online PPH sportsbook)
Make sure to talk to your PPH platform provider if you're unsure of the licensing you need. These experts can help to point you in the right direction.
Setting Up Your Pay Per Head (PPH) Platform
Speaking of PPH platforms, it's important that you work with sports betting software providers like Ace Per Head when getting started. You pay us a small fee of around $10 per gambler that you sign on. In turn, we provide you with a fully managed website and round-the-clock customer support.
Sounds like a great deal, right? Well, it doesn't stop there.
You only pay for the players that you're actively working with. Since you'll naturally have more bettors around major events like the World Cup, you won't want to pay the same fees on the off-season as you do during these times. PPH providers stop this from happening to ensure that you're always profitable.
Ace Per Head offers a ton of different features that set us apart from other PPH platforms. They include:
Automatic updates to your website to ensure that it always runs smoothly
Full configuration of your personal bets, players, lines, and limits
24/7 support for you and your players with our round-the-clock call center
Privacy features to stop your information and your player's from being stolen
Anti-malware software that catches blips in your network early
No-frills bitcoin payments (both from you to us and from your players to you)
This is the first step towards becoming a bookie. Now it's time to take the leap.
Growing Your Sportsbook
Growing your sportsbook over time is the giant leap that you need to make for success. One way that you can do this is by asking Ace Per Head to link your platform to another source that tracks the scores of teams and players in multiple sports and leagues. Both you and your players can conveniently see these scores from your website.
This eliminates the need to track scores manually. You can then offer betting on more sports since you don't wind up with more work than you can feasible do.
You also can grow your sportsbook internationally over time. Have a good social media marketing campaign and internationally-targeted Google Ads. This will get you more bets, but you'll also get a more diverse range of what people are betting on.
You'll wind up making more and more money as you grow. Don't give up until you make it!
Make Money as a Bookmaker Today
So, are you looking to make a name for yourself in sports betting? Becoming a bookie is the right choice. While there are tons of ways that you can express and share your passion for sports, none have the same sweet payoff that running an online sportsbook does.
Now that you know what a bookie is and how you can become one, it's time to hedge a bet on your dream. Sign up for a free trial of Ace Per Head's services to learn more about how we can help you become the best bookie out there.