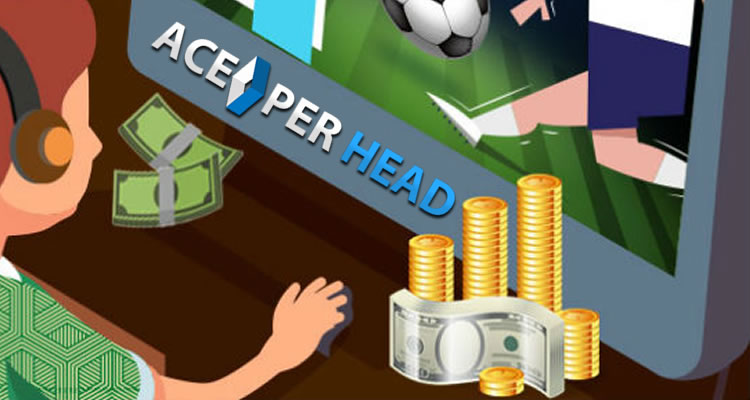 A bookie is someone that accepts wagers on various sporting events, and pays players when they win their wagers, and collects money from players when they lose their wagers. However to be a successful bookie in this day and age one would need to have a website for players to make wagers on.
Betting Options
The easiest way to have a professional-looking website with various betting options available for players to bet on would be to get set up with one of the top pay per head companies in the industry, which would be www.AcePerHead.com. They offer bookies a fully inclusive service with one of their many website skins, where they put up thousands of sports betting options for players to bet on each day, with odds updated up to the second. In addition, they grade all wagers immediately after each game ends with balances being automatically updated into both the players' and bookies' accounts.
Ace manages all the technical aspects of bookmaking, which allows bookies to just focus on acquiring more players and collecting and paying customers when they win or lose. The amount of money you will make from being a bookie will be dependent on how many players you have betting with you and how much they bet per game and how frequently they bet per week.
Obviously the more players you have that bet with you, and the larger amounts they bet per game, and the more frequently they bet per week will mean more money they will lose in total and more money you will make from booking action. This is because people that bet on sports all lose over the long term, and the more volume someone bets in a given week will just increase the odds of them losing more money that week.
High Hold Percentage
Ace has a weekly average hold percentage of 14% compared to the industry average which is 5% per week. The hold percentage is just basically the percent that players lose based on the total volume amount that they wager, so a higher hold percentage just simply means players lose more money.
The reason Ace Per Head has a higher hold percentage compared to the industry average is that they have sharper lines that move up to the second and Ace has some very sharp players in their system that when they come in with a wager, the line is then moved immediately. In addition, Ace is very aggressive with moving the price on the juice or the vig, which often forces players to pay slightly higher amounts on certain wagers. Lastly, Ace has more betting options than the average book, and more betting options just keep players engage on the site and cause their betting volumes to increase.
So using a service such as Ace Per Head.com will allow bookies to maximize their profits from each player they have and also allow bookies to focus on growing their business. Growing one's bookmaking business is as simple as just getting the word out there with anyone you may know. This is fun and easy and you will be surprised by how many people would like to wager on sports once you bring up the subject. Then you can also get referrals for new clients from your current players, which will also help to grow your bookmaking business even more quickly.
So give Ace Per Head a call today at 1-800-909-5193 to get your bookie business working today.
How Does the Bookie System Work?
Obviously, in the world of sports gambling, there are no absolute certainties. If there were, then there would not be a reason to offer odds on either side.
POINT SPREADS & MONEY LINES: PAVING THE WAY TO SPORTSBOOK SUCCESS
Consider the UFC 257 matchup between Dustin Poirier and Conor McGregor. This was a rematch of an earlier fight that McGregor had won in the first round, at UFC 178. That was back in 2014, and McGregor was able to use the days leading up to the fight to get into Poirier's head, and so it was relatively easy to get a TKO.
However, this time around, Poirier was much readier, having won 10 of 12 fights since that setback, while McGregor had not won a UFC fight as a lightweight since 2016. Those who bet on Poirier were paid handsomely, as he was still the underdog with odds around +250 on him to win. Understanding each matchup and setting the point spread or moneyline effectively is an important part of ensuring that your sportsbook makes money for you over time.
Make Your Sportsbook a Reliable Revenue Stream
So, how does the bookie system work? – The sports betting industry is becoming more and more popular, as people who have lost their jobs due to the COVID-19 pandemic are looking for other ways to make money, and one thing that has remained constant is the appetite that people have for placing wagers. Even when professional sports were shut down, sports betting kept going, as eSports became more and more popular for bettors, and some sportsbooks even set up virtual leagues on sports-themed video games, allowing bettors to put down action on CPU vs CPU matchups. So how can you leverage that appetite into your own revenue stream?
How Do Bookies Pick Point Spreads?
The short answer to this part of the question, how does the bookie system work, is that bookies try to figure out what the right handicap is between teams in a matchup, or between individuals in fights. The right handicap is not necessarily a reflection of the actual competitive balance but instead what the bookie thinks will create a dividing line between half of the action, with half the bettors choosing one side and half the bettors choosing the other.
In football, one factor to think about has to do with which team is hosting. In an evenly matched game (in the eyes of the bookies), the home team will be favored by three times. So if the Miami Dolphins are hosting the New England Patriots, a Miami -3 point spread shows that the bookie thinks the game is actually even. It is worth asking, of course, if the home field advantage still is three points with the smaller crowds associated with COVID-19 restrictions. In most years, though, this factor has been a constant.
The bookie sets the line thinking that it will split the action. However, when there are differences between the line as it stands and what the bookie thinks the actual difference is, it can be an opportunity for profit – if the bookie is right. If the bettor thinks that the point spread is incorrect, then the bettor will choose the side that he thinks will bring in more money. In the case of football games, or other events in which there are several days, or even a week or more, between the initial setting of the line and the event itself, there can be significant movement in the point spread or the Moneyline.
Point spreads & Moneylines: The Differences
In the case of sports like baseball and hockey, there are not enough points to be scored in the game for a point spread, so the differential in the handicap comes in the Moneyline. Let's say you believe the New York Rangers are likely to beat the Dallas Stars, but the win will not be that easy. So the difference in the money lines will not be that great. You might set up the Moneyline at Rangers -120 / Stars +105. In this case, you would make your bettors put down $120 to win $100 if the Rangers prevail, or they can put down $100 to win $105 if the Stars come out ahead.
Another important part of the answer to the question, how does the bookie system work, has to do with the "vig." This is the fee you build into your point spreads and money lines. With the Moneyline, you will build it into the differential between the two teams; in the case of a point spread, if you have a matchup that you handicap at Miami -3, then you would likely offer both sides of the spread at -110 odds. That means that no matter which side you take, you put down $110 to win $100. So if the betting action turns out to be perfectly balanced, you are guaranteed to profit the same amount no matter the outcome (except in the case of a push, in which case you would refund all wagers). Even if there isn't perfect balance, if you have offered action on several games, things should balance out with you making at least some money each week.
If you are thinking about starting an online sportsbook or growing the one that you already have up and running, it's time to think about moving to a pay-per-head sportsbook platform. This is the easiest way for you to take advantage of the opportunities to put out a professional online website, instead of relying on your own web design capacity (and your access to secure servers). If you are uncertain about your own ability to set lines that will bring balance, then you can use the ones that AcePerHead.com has set. Once you feel more comfortable setting lines, then you can choose your own. You also have access to casino gaming for your betting clients, which will help you cover the fees associated with using the platform.
You also have access to full administrative support when you sign up with AcePerHead.com. You can rely on the website to handle all of the payment details, choosing methods, and distributing funds. You can have peace of mind when it comes to server maintenance. Instead of having to be the one to take those last-minute calls and texts if the website is giving client issues, there is a phone number that your clients can call to get to a 24/7 support agent. Of course, with the quality of the server that AcePerHead.com has chosen, those calls will be a rarity. The only cost to you is a weekly fee for each of the active sports bettors on your website. That fee is the same, whether your bettor places one bet or a dozen, so it benefits you to offer more choices.
To learn more about AcePerHead.com, reach out to our sales staff.