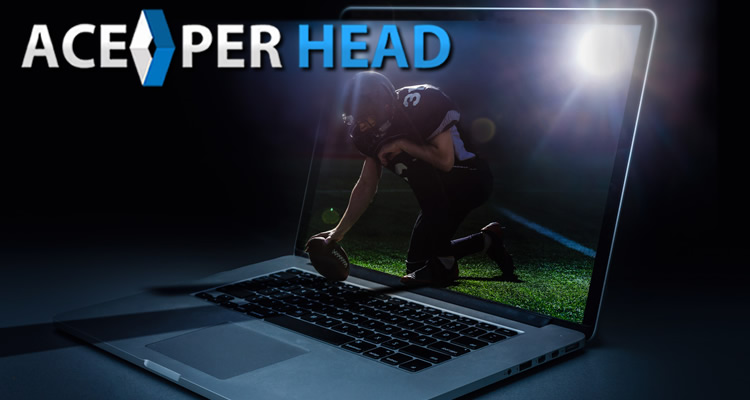 By the end of 2022, the global gambling market is expected to grow to over $565.4 billion. Since online betting constitutes the majority of this market, setting up an internet-based sportsbook is a great way to make money and interact with the sports that you're passionate about.
But why should you become a sports betting bookie? What gambling business solutions will help you grow?
That's what we're going to talk about here today. Read on to get into the world of sports gambling while providing your bettors with the best possible services.
Why Start Your Own Gambling Business?
The primary reason to begin offering bookie service is that it's exceedingly lucrative. The amount of money you make will depend on the size of your sportsbook. Those who only have a few bettors won't make nearly as much as larger bookie businesses will, but they still can make a fairly decent living.
In addition to $30,000+ annually, smaller bookies also have the chance to grow into gambling behemoths. Bookies can make as much money as they're willing to work toward getting. Professionals who put full-time hours into growing and marketing their sportsbook can make as much as $50,000-$100,000 per week!
Work With Sports You're Passionate About
The majority of sports gambling business professionals go into the career because they're passionate about sports. Traditional bookies, after all, spend disproportionate amounts of time monitoring various games and events. This requires the bookie to be passionate about games and races- if they aren't, they'll be miserable.
As a Pay Per Head (PPH) bookie, your experience will be no different. While you no longer will need to manually track scores and personally field client calls, you will need to spend time researching sports, events, and the size of the market (and trends within it).
As someone who's passionate about sports, this is going to be an incredibly fun career path for you. Even during off-season lulls, you aren't going to have to go to a 9-5 that you hate. Instead, you can engage with adrenaline-pumping sporting events.
Flexibility
Working from home and setting your own hours is a dream for most people. Having this opportunity is amazing because it allows you to go on trips, socialize when you need to, and take breaks and days off when necessary. It also means that night owls can work late into the night without needing to worry about getting up the next morning.
With the exception of specific sporting events like the Super Bowl, sports betting business owners can set their own hours. You work from home and do business from the comfort of your couch. There's no need to get up at 6 AM and go to a painful 9-5 when you can make a ton of money from home.
PPH Gambling Business Solutions: The Basics
To become a lucrative and sustainable sportsbook, it's critical that you invest in gambling business solutions that work for both agents and players. Pay per head (PPH) online platforms are the way to go. These services are essentially customized websites that allow bets to be placed and received.
PPH solutions are unique from other web software because of their scalability. You pay Ace Per Head a small fee- around $10- for each player that you sign on. You don't need to pay for more than you're getting since you only pay for those who are actively using your services.
This ensures that your business is always making more money than it's putting out. You can upgrade to get more features and pay a slightly higher ($15-20) fee per person, but you never will be paying for more players that you're working with at any given time.
Transparent PPH Web Design
When you first sign up for PPH services, you're going to get a choice on how to design your website. You'll need to select whether you want to use one of our many site templates or whether you want a fully custom webpage.
Regardless of which one you choose, Ace Per Head will help you to set up, develop, and design a page that works for you. You don't need to have any prior knowledge of coding and web design. All you'll need is a vision that we can make into a reality.
No matter what your PPH platform looks like, transparency is key. One of the biggest benefits of online sportsbooks is that both agents and players can keep easy track of the bets that were previously placed. Both parties can log in and see who owes who money (and how much).
This ensures that there are no surprises when it's time to send or receive payments. It also builds trust between gamblers and bookies because they understand that both parties value honesty and transparency.
Top-Notch Features
PPH platforms are awesome for more reasons than simply their setup. When you work with Ace Per Head, you'll be able to access a plethora of features that will help to grow your bookie business.
One of the coolest features that our solutions offer is the ability to integrate real-time score tracking platforms into your website. You no longer will need to continuously track scores from multiple sporting events manually and painstakingly keep them organized. Both you and your bettors can see how teams, players, and individual innings/quarters/etc are doing in real-time.
Other awesome features that Ace Per Head offers include:
A 24/7 call center open to both agents and players
Mobile integration and smartphone app development
Agent reports for both you and your bettors
The ability to place bets and make payments with bitcoin
Complete configuration of your lines, boards, players, and limits
Automated updates to your platform
Constant security monitoring
Easy payments between you as an agent and Ace Per Head
Security and Anonymity
The best gambling business solutions also offer features that protect the anonymity of both agents and players. Ace Per Head's platform goes above and beyond to make sure that all parties' personal and financial information remains safe.
We encourage you to pay us with untraceable and anonymous bitcoin. We also encourage you to let your players use cryptocurrency to place bets and access PPH features. This not only lets people feel safer but also stops unauthorized users from accessing information in the unlikely event of a breach.
It's for this reason that we also don't learn your name or your players'. Even when you call us for customer support, we use a randomly assigned number to access your account and work with any players. Players also have numbers that correspond to them, which protects their privacy.
A single data breach can completely ruin your reputation and drive you into the ground, so don't let this happen to you.
How to Grow Your Sports Betting Business
When beginning and growing your bookie business, the most important thing to remember is that it's a business like any other. It doesn't matter that you're working from home and it doesn't matter that you're working with gamblers rather than businessmen. It's a business, it's a job, and it needs to be treated as such if you want to succeed.
Set Goals
Setting realistic goals and objectives is a critical first step towards any business's success. Create quantifiable short-term goals such as how many new players you want to sign on within a 1-3 month period. Be careful to outline how much money you realistically hope to make off each player and what research lead you to your conclusions.
Set long-term goals as well as short-term ones. Where do you want your business to be a year from now? What steps do you need to take to get there?
Outline your plan in an Excel file and import it to the agent end of your PPH site. This will let you constantly track your goals and success while working.
Make sure that you also constantly assess and reassess your goals. If it looks like you're not going to meet your short-term quarterly goal, your long-term goals will need to be altered as well. Keep things realistic while still encouraging yourself to grow.
Network and Nurture
A huge part of meeting any goal is to market your business and pull in new players. Use social media to promote your PPH sportsbook. Make sure that you update your page frequently and link to SEO-rich blog posts to drive traffic to your sportsbook.
You also will want to use specific advertising services on social media. You can target gamblers in high-paying occupations that like sports-related pages. This ensures that people who actually want to use your services see them.
Google Ads is also an ideal way to promote your bookie business. Link PPC ads to your PPH platform under search queries related to sports betting. People will then see and click on your business, which increases your chances of getting new players.
Get Started
Now that you know why you should start running a sportsbook and what gambling business solutions you should use, it's time to get started. Reach out to Ace Per Head to take advantage of our six weeks free.
Our experts will help you to set up a PPH platform that works for your specific needs. We also will showcase the ways that we care for our agents and their players with top-notch features and customer service. While this trial is completely free of obligations, we look forward to showing you how we can help you grow your sportsbook and ensure its success.