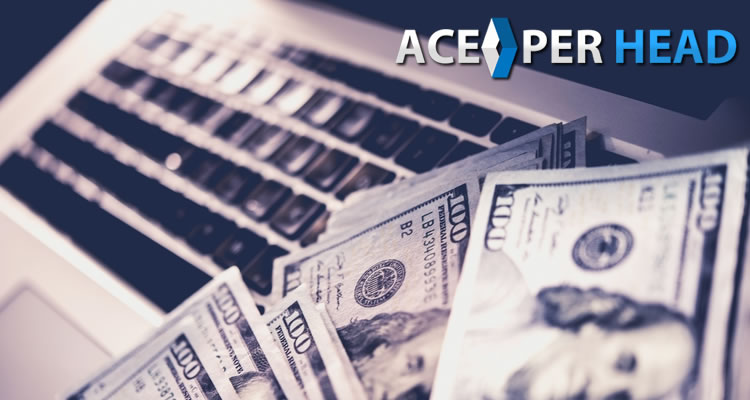 If you are looking to be an agent and book action for people that want to bet, then the best and most successful way to do that would be by getting set up with a bookie software company.
These companies are specifically called pay per head companies, and AcePerHead.com leading the industry. They are called that because the cost is generally a fixed amount that you pay per player or per head that uses the site each week.
The best thing about these services is that they do everything, meaning they put up thousands of sports betting options each day, and manage the lines up to the second, and then graded everything as soon as each game ends. In addition, they have many years of experience in the industry so they can always advise you on any questions you may have in regards to booking action or just questions you may have about specific players betting styles.
Now there is obviously some pay per head companies that are cheaper than others. However, it is very important to know that the cheapest site never means the best website and service. To offer the most complete product in this industry it costs a lot of money, and this includes having many different servers around the world to make sure the site never crashes, especially during peak betting times. Also, these bookie services are mainly based out of Costa Rica, so it costs more money to have better English speaking customer service representatives and more money for more experienced lines teams.
Cons of a Cheap Service
So there are many factors that will go into one service being more expensive than another service. Also, the cheapest bookie software sites generally end up having less betting options, difficult to understand customer service reps, websites that frequently go down during busy Sundays, and softer lines that do not update fast enough and cause players to get better lines. All of these things will actually cost bookie money over the long term, so just because the actual cost per player may be cheaper, it will prevent bookies from maximizing profits from booking action from their players.
So if you are looking for the cheapest price that is fine, but it is important to remember that if you want to actually make more money from booking action then it is wiser to use a site that may not be the cheapest. There are some sites that just charge a cheap monthly cost, which in terms of price tend to be the cheapest, however, they have many of the above problems and a very limited live betting platform.
Live betting is one of the most popular betting features in the current betting market and is great because it increases betting volumes and keeps players betting all day and every day. The more action players give then the more money they will lose over the long term. So, unfortunately, the cheapest option with the small monthly fee does not have a very good live betting feature available.
Then there are some cheap sites that charge anywhere from $3 to $5 per active player a week, and these sites usually do not care about customer service or product and just try to get as many agents as possible to make up for the low cost that they offer, in order for them to earn money. This ends up leading to lots of mistakes on lines, and grading, less betting options and less money invested in technology, with not very good mobile sites and websites that go down during busy times.
Pros of Paying Quality
Then there are sites that charge anywhere from $10 to $20 and they have much better functioning and looking websites, and rarely ever experience any website interruptions. In addition, they have very sharp lines and customer service reps that are actually American English-speaking, which makes it much easier and faster to communicate with them. Lastly, these sites also offer more betting options and have live betting features that have live betting options for all sports with over 75 different live betting options per game.
So if you are looking to actually make the most money possible from booking action then it would be better to stay away from the cheapest pay per head services and stick to the ones that are in the also affordable range of $10 to $20 per active player a week. However, if you are only concerned about just paying as little as possible then you can go with one of the pay per month options or the cheap $3 to $5 range, but be prepared to get what you pay for.