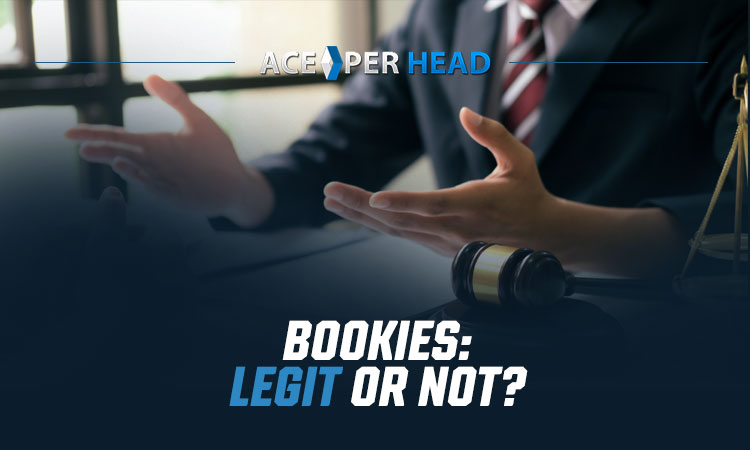 Anyone can be a bookie; however, a legit bookie is generally one who uses a pay per head site, offers thousands of betting options each day and pays out when players win in a timely manner. Using a pay per head company allows bookies to offer a professional-looking sportsbook website, where all lines are updated up to the second.
These companies take care of all the bookmaking aspects for the bookie, such as moving lines, grading all wagers as soon as each sporting event ends, and then providing round-the-clock 24/7 customer service where they can give you advice on anything sportsbook related and can help you with any request you may need.
Get a Free Customized Website
One of the top-rated pay per head sites in the industry is AcePerHead.com. They have American English-speaking customer service representatives, more betting options than other sites, and the sharpest lines in the industry which ends up making bookies even more money since they have a higher hold percentage.
They also have great promotions of 1 free week per month for life, and an option to get a free customized website, with your own URL and logo. This is a great way to look even more professional and legitimize yourself as a bookie.
Having your own site can also be a great marketing tool for you to grow your sportsbook business and acquire more players. The best way to get players as a bookie is through word of mouth and by reaching out to all friends, family, coworkers, schoolmates, and social media friends and see if they have any interest in betting.
Once you start talking to people, you will quickly see that there are a lot of people who bet in some way or the other. There are people who bet multiple times every day, bet a few times a week, only on the weekends, on their favorite teams, or when it is playoff time. You can also offer people small free plays to get them interested where they have a chance to make a risk-free bet and give them the chance to have the thrill of sweating the outcome of a game.
How Do You Know if a Bookie is Legit?
The most important thing in establishing one's self as a legit bookie is making sure to pay all winners promptly. As soon as the betting weekends, if a player wins, you should pay them in full and immediately. This will help you to build a solid reputation for yourself as a legit bookie. This will not go unnoticed with your players, and they will be happy to know they can get paid fast, and not be worried about getting slow paid or even not paid at all. This will also lead to your current players, referring to their friends and family, which is the best way to grow your business.
So, get set up on one of the best pay per head services in the world, and become your very own legit bookie today.