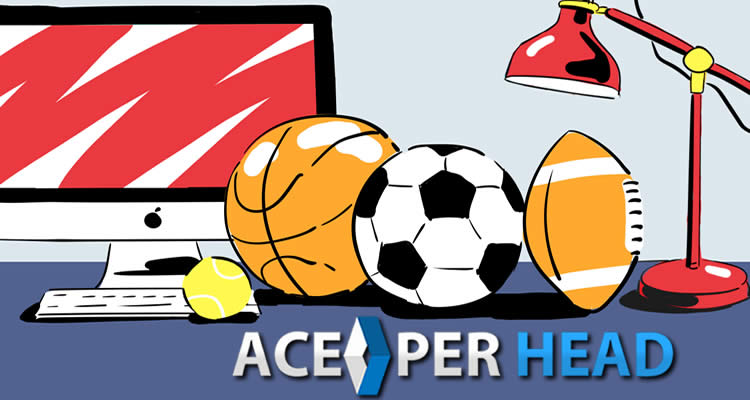 The vast majority of sportsbook operators can tell you the latest insights about the off-season moves that the Milwaukee Bucks the Cleveland Browns or the Dallas Stars need to make. They also have strong opinions about such questions as whether Bam Adebayo is the player the Miami Heat needs in the paint…or whether he was just a flash in the pan for a team that put lightning in a bottle and rode it to the NBA Finals. However, those operators are (for the most part) not experts in software development.
That is why bookie software review articles are a must-read in the profession. If you're a bookie new to the game – or if your site has been around a while and you are wondering why your traffic is leveling off or even declining, take a look at the steps you should take to select your software provider. AcePerHead.com is an industry leader in the sportsbook software industry that has been helping bookies dominate the electronic era.
1 – Should you Get your Own Sportsbook Software?
You can get your own sports betting software to craft your sportsbook website. When you scan the bookie software review articles out there and look at the different choices available, you have a wide variety of spending levels available to you, and you also have a lot of different options when it comes to the amount of work that you have to do.
However, unless you're a software guru, you do not want to have to spend a lot of time on website development. Why? Every minute that you spend working with website code and learning how to use the PPH software is a minute that you are not spending building your business, learning about the latest matchups, and preparing to make money. This is where pay-per-head sites come in handy.
2 – What is Pay Per Head Software?

If you sign up with a pay per head service company like AcePerHead.com, you do not have to know how to build a single pixel on a website. You get to focus on what you do best – stay up to date on the latest matchups and find creative wagers and props for your client base.
Bookmaker software review articles about pay-per-head companies can point you in the right direction when it comes to choosing a provider. PPH companies like AcePerHead.com charge bookies a weekly fee for each active client they have on their betting platforms. That's it – you just pay each week. There is no web development.
As the bookie, all you do is go in and make your customization choices for your sportsbook website. There is no coding involved – you just go in and make initial choices from a series of menus.
What do you want your page to look like?
What sports do you want to offer?
What credit limits do you want to have in place?
What do you want your point spreads to be?
Do you want to offer in-game props?
These are the questions that you answer, and each answer makes your sportsbook page within the larger platform unique.
It is important to keep an eye on your active client roster as time goes by. After all, not every client may bet every week, but if a few weeks go by without action from a particular client, then you're losing money because you are paying weekly client fees for someone who isn't contributing any revenue to your operation.
Using AcePerHead.com's interface is simple enough for you and your bettors to access from a smartphone, especially after you have made your initial customization settings to your page.
3 – Why should I share my profits with someone who just manages the website?
"Just managing the website" really minimizes the work that companies like Ace Per Head.com do to ensure satisfaction for bookies and their betting clients. If you read bookie software review articles about PPH services, then you know the difference between the elite providers and those who are looking to pull in volume by offering bargain prices while offering little in the way of actual services.
Consider something as basic as payment. In the old days, sports betting was a cash-only business. Nowadays, cash is becoming an increasingly rare commodity in terms of transactions. With third-party payment applications, moving money back and forth offers more security than ever before – as long as you are working with companies that have invested in the right payment providers. You may have noticed that UK-based Payoneer had their clients' funds frozen for over a week a few months ago, thanks to concerns that the British government had about the operations of the company. The freezes on the funds were lifted, but just having to wait a handful of days to access your money is an unacceptable customer service flaw – and Payoneer lost a ton of clients in the weeks after the rectification of the problem.
In addition to keeping payments secure, an essential contribution that website management gives you is peace of mind when it comes to server maintenance. If you think about sports betting in the last weeks of any calendar year, when you have college football bowl season, the last weeks of the NFL's regular season, as well as daily action in the NBA, NHL, and other leagues that run through the winter, you have the potential for a ton of action moving across your page at any given point in time. If you decide to skimp on your costs when it comes to putting a company in charge of your online operations, don't be surprised to see your page crash at just the wrong time – and you miss out on all kinds of action.
Build your Business Now!
The bookie software review articles on the topic are clear – when you are willing to invest in your success, then you can end up with a pay per head bookie service with high-quality work for you, leaving you free to build your business.
Let Ace Per Head take you to the next level! Get six weeks free of our PPH service.