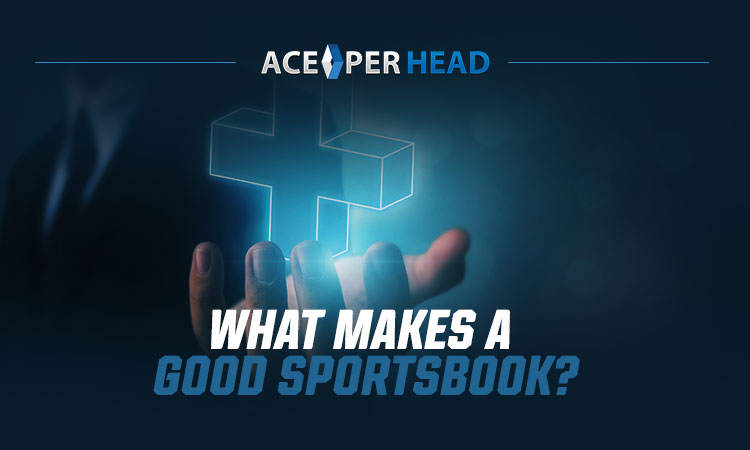 Did you know that about 50% of Americans have placed a sports bet at some point in their life? This market is also both international and constantly expanding. By 2023, the global gambling industry will be worth around $93 billion according to experts.
If you're looking to get into this market, you're making the right choice. You can make bank, set your own hours, and work with the sports teams and players that you love. To do that, though, you'll first need a good bookie platform.
But exactly what makes a good sportsbook?
Read on to learn the answer to this question so that you can start off on the right foot.
1. Top-Notch Security
As with any startup, it's important that new bookies make security a top priority. Small businesses can lose hundreds of thousands of dollars from even a single data breach. This information loss can be detrimental to your business and force you to close your sportsbook down.
Security is even more important for bookies than other businesses because of the amount of sensitive information you'll work with. Without a solid identity protection system, bettors would need to hand you a lot of personal information. They also would need to enter banking information into the platform to place bets.
Cybercriminals gaining access to this data could cause untold damage to you, your players, and your reputation. At best, you'll get a lot of bad reviews that drive people away. At worst, you could find yourself with a lawsuit on your hands.
That's why security is a primary feature of a good sportsbook. It's important that you work with a provider like Ace Per Head that knows how to protect everyone's identity. By assigning both you and your players random numeric codes and working with those instead of names, we help to protect everyone's identity from being put online.
This means that there won't be any information to steal even if hackers were to breach your top-notch authentication features and firewalls. A devastating breach is nearly impossible even if disaster does strike.
2. Crypto Payment Options
You likely have heard of Bitcoin before. It's a digital currency that's 100% virtual. People can buy it with fiat currency, store it in an eWallet, and make secure transactions without entering any financial information onto a website.
The first reason that this appeals to gamblers is as an extension of your security features. This keeps all financial information far away from the internet including PayPal and related eWallets. Nothing is tied to their bank accounts even tangentially.
Bitcoin is also appealing because it's becoming more popular than ever before. Just offering this option on your Ace Per Head platform will put you ahead of the competition because it shows that you're flexible. People enjoy having choices and will likely choose you over a less flexible platform.
Finally, cryptocurrency doesn't just keep financial data off the web- it's also untraceable. Even a secure cash eWallet may have vulnerabilities that dedicated cybercriminals can trace back to the user. By accepting Bitcoin you're telling players that you value their privacy.
3. A User-Friendly Website
Security is extremely important for players once you have them signed up for your sportsbook. However, to keep players secure, you're going to need to actually get bettors to sign up with you in the first place. The first step towards doing this is designing a website that users will love.
It's important that your page looks professional so that you can be competitive in the large sports betting market. Luckily, this is a given when you sign up with Ace Per Head's creative web design team.
We're happy to show you dozens of different pre-made templates and help you choose between them. If you're not a fan of any templates, we're also revved up about helping agents create their own custom sites. Our mission is to turn your dream into a reality.
Since 80% of bettors are going to be using mobile devices, you also need a platform that works well on both iOS and Android systems. Our websites are automatically mobile compatible after being designed. You don't need to worry about engaging bettors and keeping them interested while on the go.
Good sportsbooks are also up-to-date with current trends. You'll want to look into these web design trends and alter your page every few months or so. Just let our creative team know what you need to be done and it'll happen.
You also need to keep the functional features of your website frequently updated. Our experts will help you to track trends and make sure that there are no blips that mean downtime. We also will ensure that your site loads quickly on the front end and that users can easily see all visuals.
4. Good Customer Support for Players
If 86% of people are willing to pay more for customer service, they're definitely willing to pass up a sportsbook that doesn't offer it. Traditionally, this meant that bookies needed to wait by the phone and field calls at all hours of the day. We get that this isn't fun- it can be a stressful and time-consuming process that loses you sleep.
Luckily, a PPH platform like Ace Per Head takes care of this dirty work for you. We have a 24/7 call center to take calls from your players and answer any questions that they may have about their bets. Since we have access to all of the bets that they place, we can give them fast and accurate answers to all inquiries.
Additionally, since we offer the same customer service to agents that work with us, we're happy to give you tips and pointers on communicating with players. All you need to do is ask.
5. Live Betting Options
There are tons of different betting options when it comes to sports gambling. You can bet on the overall winner of a game or on the player that will perform the best. You can bet on the number of home runs a team will win by or the number of touchdowns that a single player will make.
However, in 2022, people want to enjoy live betting. This is a fairly new method of sports gambling where people place bets at the same time that the actual game is taking place.
This may sound strange, but it actually makes a lot of sense for the bettor. They can see what's happening in real-time and place immediate bets based on what they're seeing. This also means quicker results and quicker payout so that gamblers aren't left in limbo.
By offering live betting options to your gamblers, you make your online casino more appealing to them. This is a great way to get people onto your website so that you can show them what they can do.
6. A Great Reputation
Since there are a lot of online sports betting options, you're going to need to make your sportsbook look more appealing than other options. Encourage satisfied players to leave reviews of your sportsbook online. This will let people see why they should work with you rather than with sportsbooks that do not have similarly high ratings.
The way that people perceive your gambling service integrates into reality. If people think of your site as a "good sportsbook," then it is. If they don't, there's room for improvement.
Players are the final authorities on whether or not your sportsbook works for them. Make sure that they're satisfied and that people know it when they are.
7. Agents With Expert Knowledge to Guide Them
Regardless of the services that you choose to offer, a great casino is one that has an expert bookie at the head of it. You constantly need to be looking into the sports betting industry and making sure that your sportsbook exceeds the expectations of current bettors.
Make sure that you're always willing to learn and talk to bettors about the ways that you can improve. This is ultimately what will take your would-be average sportsbook and turn it into something excellent.
Learn What Makes a Good Sportsbook With Ace Per Head
So, what makes a good sportsbook?
There are tons of factors that go into becoming a successful bookie. However, a well-made and adaptable pay-per-head platform is the first step to becoming a top independent bookie.
Now that you know how Ace Per Head can help you create and run a good sportsbook, it's time to get started. Create your unique package to begin setting up a website and platform that will work for your specific needs.