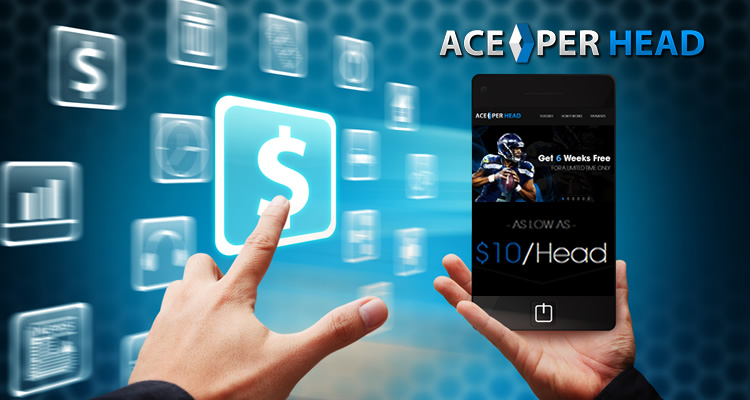 The gambling industry brings revenue of $53.7 billion to the US each year. Most of that comes through online bookmaking. But do you know how to break into this lucrative sector?
A college education is part of the American Dream, but, the rising costs in college education mean this dream is drifting away for many young people. But, not everything is lost, and with the rise of online businesses, there are several ways for students to generate enough income to pay their way through college.
Pay Your Way Through College
While most side gigs, will not provide enough revenue to afford university tuition, there is one niche that has unlimited growth potential, online sportsbooks.
Why Should You Become a Bookmaker Agent?
Over the last 20 years the industry has been growing steadily, and, with the advent of the internet, the market just exploded. Unlike other e-businesses that have tapped out over the years, online sports gambling has evolved alongside the technology that has sprung up with the internet.
This means that there is still room for you to carve out space in the market that will allow you to generate enough profits to pay for your college tuition and live comfortably at the same time.
What Does It Take?
There are several personality traits that help in setting up your online sportsbook, like being personable, driven, organized, and knowledgeable. However, don't despair if you fall short in the knowledge department, most online bookies don't have more than a basic understanding of sports, and the truth is it helps to like and follow sports, but it is not necessary to become a successful bookie agent.
The one thing you should be good at is engaging people; you must get the word out that you are open for business. Once people know this, they will seek you out, and you can grow your customer base easily.
Like with any business, you need capital to be able to start, but the great thing about this business model is that determines how much you need to start because this is an online business, your original investment doesn't need to be large.
The reason becoming a bookie agent is so easy these days, is because of companies like www.AcePerHead.com, which offer bookies a complete suite of sports betting services, all you need to do is bring the customers.
When you register as an agent with AcePerHead.com, you automatically get a complete online betting platform that your players can access from any device connected to the internet. They will provide you with a betting site for your players, this betting site offers betting odds for NFL, College Football, NBA, WNBA, College Basketball, Baseball, and Hockey, plus a myriad of other sports like Tennis, Boxing, Soccer, Rugby, Motor Sports, and Horse Racing; you can even choose to offer casino games.
They post all the sportsbook betting odds, their software handled the acceptance and settling of the bets, they also take care of all the IT maintenance, so you don't have to worry about that. You get all of this for just $10 per active player, you will be billed for just the number of players that actually used the service in a given week, this vastly reduced your overhead.
By starting your college sportsbook, you will be on your way to paying for your college education right away.
What is a Pay Per Head Sportsbook?
Are you interested in sports betting?
Here you will earn what a pay-per-head sportsbook is and how it can help you in the sports betting world.
Were you aware that hosting a pay-per-head sportsbook is one of the best ways to earn money?
Sports betting is an extremely popular activity, but few are aware of what goes on behind the scenes. While sports betting can take place on either a website or app, it's the sportsbook software that powers everything.
Whether you're looking to become a bookie and want to find an affordable sportsbook service, you must know what pay per head is. Fortunately, Ace Per Head specializes in sports betting and has all the info you need to know.
In no time, you can determine whether pay per head will help you meet your goals. The possibilities are endless with pay per head.
So what is a pay-per-head sportsbook?
Read on to find out everything you need to know!
What Are Sportsbooks?
Many people are familiar with sportsbooks as they're the platforms in which sports betting takes place. When using a sportsbook, players can make a variety of bets on their favorite sports at any time, allowing people to earn money in several ways.
Some sportsbooks also offer things like casino games, which ensure players can take breaks from sports betting. While every sportsbook offers different benefits, you can expect similar services at all of them. 
What Is Pay Per Head?
Pay per head (PPH) is a type of sportsbook that bookies invest in. Many sportsbook providers charge bookies flat rates, but pay per head is meant to help bookies save money.
When a bookie uses a pay-per-head sportsbook, they only pay for the number of players that use their platform. For example, the sportsbook provider can charge $100 weekly for each player. If a bookie has only 15 players, they'll pay $1,500 each week.
It's common to see pay-per-head sportsbook providers offer several other services to make the lives of bookies easier. However, everything varies depending on the provider you go to.
How to Choose a Pay Per Head Sportsbook
When it comes to finding a pay-per-head sportsbook, you don't have to go through many steps. You'll quickly find several when searching for "pay per head sportsbook" on Google.
The part that will take some time is determining which sportsbook can help you best. Fortunately, Ace Per Head has everything you need to launch a successful sports betting platform.
If you sign up for our services, you can get sports betting help as soon as possible. However, those that want to get a better idea of how pay-per-head sportsbooks work can continue searching online for other platforms.
Do the following to choose a decent pay per head sportsbook:
Look for Available Features
Before signing up for any pay-per-head services, you must check the features of a sportsbook to ensure you can do everything you'd like when your account is set up.
Many sportsbook providers will outline their features on their sites, though you may have to contact some to learn more. Get a general idea of what they offer to help you determine whether they're a potential candidate, then continue your search.
Compare Rates
After looking for available features, the next thing you must do is compare the rates of several sportsbooks. As an independent bookie, this step is crucial because it'll prevent you from wasting money on a service that doesn't offer everything you need.
Similar to features, this info should be listed on a sportsbook's website, but you can contact them to get a quote.
Check Reviews
To further help you decide whether a sportsbook is right for you, check online reviews from previous bookies. You can use several customer review sites to learn anything you'd like about a sportsbook, so don't hesitate to spend a lot of time researching before spending money.
Reviews are a great way to learn about a sportsbook because you can get info directly from other bookies. If most bookies think a platform is good, you likely won't have a problem using it.
The Benefits of Using Pay Per Head
Now that you have a better idea of how to choose a pay-per-head sportsbook, you should know what the benefits of using one are. As mentioned, many sportsbook providers still charge flat rates for their services. However, an independent bookie that wants to save as much money as possible should go with pay per head.
Here are the benefits of pay per head sportsbooks:
Save Money
The fewer players you have, the less you'll pay for using a pay her head sportsbook. The only time using a PPH sportsbook becomes expensive is when you're hosting a platform that's accessed by a plethora of people each week.
Pay-per-head sportsbooks also integrate everything an independent bookie needs into their software. This ensures they can launch their platform without wasting time setting up things like layouts, games, and more.
Those who don't have websites can also use a template from the sportsbook provider to get things running as quickly as possible.
Outsource Services
Being able to outsource a plethora of services to a sportsbook provider makes the lives of both bookies and players. As mentioned, you can quickly implement a ton of features that the sportsbook provider has already put together
You can also have the sportsbook provider take care of customer support, which will further help you save money. Whenever a player is having a problem with your platform, they can speak directly to someone that has a wealth of knowledge about how it works.
Quickly Attract Players
When players are looking for sports betting platforms, they want something that allows them to create an account and start betting without delay. Using pay per head is the best way to ensure this because of the other benefits.
Aside from having the sportsbook provider take care of everything, they can also help you implement sign-up bonuses to attract players. The more help you get, the easier it is to offer a professional service that players will sign up for.
Tips for Becoming a College Bookie
Becoming a bookie is one of the best ways to earn passive income, but many are unsure of which steps to go through. While the idea may seem daunting, becoming a bookie is a simple process if you're willing to be patient and do your due diligence.
All you must do is go through these steps:
Set a Budget
One of the most important things to do when becoming a bookie is to set a budget. When you become an independent bookie, you're essentially starting a business, so you must avoid overspending.
Setting a budget will not only give you an idea of how much you can spend, but it'll also encourage you to avoid investing in things that won't benefit your platform.
When you do set a budget, you must account for the sportsbook fees and winnings. Because of this, it's best to have several thousands of dollars in the bank. If you host a small platform, you can start with something like $15,000 until you grow your player base.
Decide What You'll Offer
After setting a budget, the next thing you must do is decide what you'll offer. While sports betting is the obvious answer, think about the exact sports you'll have on the platform.
You should also consider whether you'll have casino games on the platform. If you use a pay-per-head sportsbook, you can import any games the software provider has.
Find a Sportsbook Provider
After going through those steps, the last thing you must do is find a sportsbook provider. Using the info we've mentioned, you shouldn't have a problem finding a decent service to start.
Keep in mind that you can use a different sportsbook at any time, so you can use a cheaper one until you start gaining more players.
Consider Starting a College Sportsbook Today
After reading this article, you now know everything you need to know about a pay-per-head sportsbook. With this information, we encourage you to consider starting a college sportsbook as soon as possible.
If you decide to start one, you can reference this article to make the entire process simple. Not only will you have an easier time launching your platform, but you'll also maximize profits with stellar services.
Check out our software demo to get a better idea of how pay per head sportsbooks work.