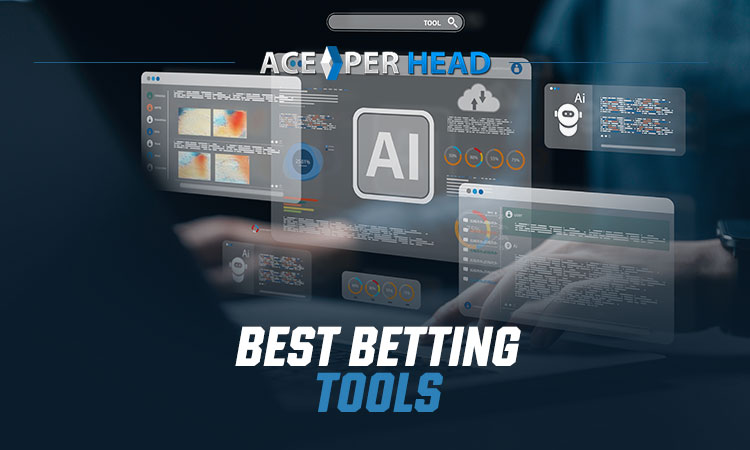 If you're among the 70% of Americans who love live sporting events, becoming a bookie is a no-brainer. You get to engage with the teams you love while turning a consistently high profit. Plus, with quality betting tools, it's easy to set up a sportsbook online!
Read on to learn the ins and outs of the best gambling tools for budding bookies.
Pay Per Head (PPH) Software
Pay-per-head (PPH) technology is a fully managed sportsbook service. When you work with Ace Per Head, you get access to a custom-made website with your branding information and custom design. This skin comes from a sportsbook-specific template that's pre-designed to accommodate event score tracking, Bitcoin payment methods, professional odds, and more.
You get all the white-label services needed to start betting immediately. This lets you save time and avoid startup fees.
You only pay a small fee starting at $3/head. This gives you access to all our managed services including 24/7 support.
Bet Tickers and Wager Alerts
Scalable, flexible payments and a fully managed service are only the tip of the iceberg when it comes to PPH betting tools. These options are also ideal because they have basic management features and benefits. Running a sportsbook has never been easier.
For example, you'll get in-app alerts whenever someone places a wager. You can also connect the app to your phone number to get SMS alerts every time a gambler places a bet. This lets you keep track of bets and potential profits easily and instantly.
Player Management Betting Tools
Setting odds can be challenging, but betting technology provides you with pre-determined lines from professional oddsmakers.
You can always shift them. You have full control over your lines and limits. But these lines are competitive, easy to implement, and provide a starting point for what sorts of bets you can offer.
Other player management tools are also accessible with Ace Per Head. You can get betting analytics to see what events, teams, and players people are most interested in wagering on. You can also generate player watch reports for those you want to monitor more closely.
Limits are also 100% configurable. You can reward loyal bettors with higher limits and more freedom. You can restrict those who win too frequently or people who you suspect may be professional gamblers.
VIP Features That Keep You Competitive
Quality betting tools will also offer VIP features that make your sportsbook stand out. Some may include:
Real-time live sports betting
Integrated score-tracking software
Lines that you can continuously move around
Bitcoin payment methods for enhanced security
Casino game and racebook add-ons to traditional sportsbooks
These are all ways that you can stand out in the eyes of gamblers. Without the best betting tools available, these offerings would be nearly impossible.
Best Pay Per Head Software Reddit
With the right pay-per-head bookie software, a new bookie can start earning $40,000 per year, but how do you choose one?
Ace Per Head is one of the most renowned sportsbook providers in the industry, and we understand that new bookies may have a hard time getting things started. However, choosing the right software can take some time, and it's crucial if you want to find long-term success.
We'll outline the main things to do if you want to use good software when becoming a bookie, regardless of what your goals are. Whether you want to invest in mobile betting, casino games, or another form of gambling, we'll help you.
Read on to learn all about choosing the best bookie technology!
Consider the Sports You'll Offer
When looking for the best bookie technology, one of the main things you must do is consider the sports you'll offer. Although many pay-per-head systems support a variety of sports, some have limited options that can prevent you from maximizing profits.
To take advantage of sports betting, you should offer the likes of American football, basketball, baseball, boxing, MMA, and soccer. Doing so will not only allow you to target a majority of America and Canada but also major countries in Europe.
Prioritize a User-Friendly Interface
Aside from considering the sports you'll offer, you should also prioritize a user-friendly interface.
User-friendly interfaces are simple in design, and they let both bookies and players easily navigate platforms. Without one, players may have a hard time placing bets, configuring their accounts, and having an overall positive experience.
Determine Your Budget
You should never invest in bookie technology until you set a budget.
Some of your main costs when becoming a bookie will be the software, payouts, wages, and tech support. Depending on the software provider you choose, you may get all of these included in your package.
Fortunately, pay-per-head systems often charge affordable rates that bookies with platforms of all sizes can take advantage of. For example, Ace Per Head charges $3 per player, so if you're a new bookie with a small player base, you won't spend much.
Read Customer Reviews
The last thing to do is read customer reviews, which will give you a good indication of whether a software provider is suitable for you.
You can view customer reviews on various websites, so start reading them whenever you find pay-per-head technology that interests you. If a sportsbook provider doesn't have positive reviews, it's best to search for another one.
While you can find various types of pay per head bookie software, nothing will come close to ours. Because of that, if you want to make the most out of your bookie career, you should start working with us as soon as possible.
No matter how much experience you have, we'll guide you through the setup process to ensure your platform is as efficient as possible. Whenever you have any questions, we'll be glad to help.
Try Out the Top Betting Technology
Knowing the best betting tools is a critical part of a budding bookie's job. Now that you have some insider information, it's time to test-drive Ace Per Head's state-of-the-art betting technology. Start a 6-week promo period to learn the ins and outs of our tools and tech.