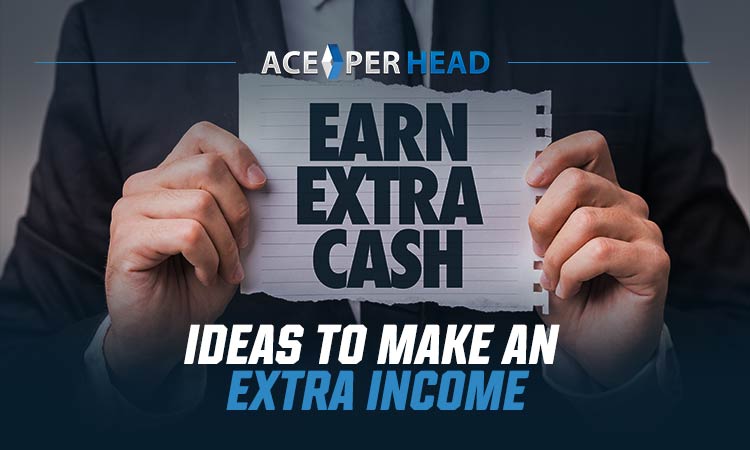 A bookie is someone who engages in high-risk sports betting business. To start your journey of becoming a sportsbook to make an extra income, you will need plenty of motivation, some cash reserves, and legitimacy.
Otherwise, why should gamblers trust you with their hard-earned cash? You need to know all the legal procedures of bookie sports betting, study the odds, and strive to maintain a balance of equal numbers of bets on losses or wins.
You also need to have an excellent sports betting platform where people can play games confidently. Every bookie must have a stellar reputation if they want to go down this line of work for extra sources of income. However, with hard work comes excellent payoffs.
This is one of the most rewarding professions to fill your pockets. Here is everything you need to know about the salaries of sportsbook owners and why this can be your next exciting career change move.
How Much Money Do You Invest?
If you seriously want to get into bookie sports betting, you need to have some money to get into the business. For instance, if you are dealing with 20 players, you need to have them bet up to a thousand dollars for each game.
This means that you need to have a bankroll saved up to pay those bets out if the players win. If the players lose, then you pocket the funds. It is not necessary to collect such hefty bets.
You can always start small with a handful of players until you increase those cash reserves for payouts. You should expect long-term players who will lose when they gamble, but it is always necessary to have money on the side for a few weeks if they end up winning.
At the same time, you do not want players losing every single week. Otherwise, they will not have any more money to bet on games to net you profits.
For 20 players betting up to a grand each week, you need to have at least a $10,000 bankroll. This is if your players get lucky for the first few weeks and win some rounds. Start with lower limits to cover yourself if you do not have enough bankroll.
Tell players that instead of betting a thousand bucks, you will only accept a maximum of $200. This may reduce the number of players interested in your games because the stakes do not seem high enough, but you can still succeed by making an extra income with smaller bets.
Then you can increase your betting limits when you build up the businesses and gain more knowledge. This way, you can still become a sportsbook without letting the fear of not having enough money aside stop you.
If Players Lose
It is always possible that your players may not be so lucky during the first few weeks. They could lose every game, and you can make a lot of money by collecting the losses even if you do not have any funds in your bankroll. However, this is a significant risk.
You need to be prepared to handle paying people out. Otherwise, you may as well be shooting your reputation in the foot if people cannot trust you to pay them their winnings. Reputable pay-per-head services will offer global max payout features for new bookies to ensure that they keep their limits low.
Things to Consider
The world of sports betting is rising faster than a rollercoaster. Now is the best time to become a bookie with a sports betting platform because the global market for online gambling is raking in billions of dollars every year.
This will double in no time because of significant demand. If you are successful and highly skilled at providing the odds for games, you can kickstart a profitable betting business.
Pay Per Head Services
A Pay Per Head service lets independent bookies manage and access their casino, racebook, and online sportsbook. The best way to cut costs is by investing in reliable betting software to provide a positive experience to customers.
You only need to pay for the number of people who use the service. For instance, if a PPH company charges $20 per week, you must pay $200 if you have 10 players. This is relatively inexpensive, considering the profits you can make from those players.
A PPH service is essential to ensure you run a smooth business. These services can also offer a comprehensive range of wager options, like tennis, casino games, soccer, and so much more. Since all the games are played online with bets collected, you can rely on 24/7 sports betting to prevent disruptions.
Pay Per Head services also offer traceable betting and payouts to get rid of errors. You can see real-time reports with wins, losses, and outcomes. Finally, you gain access to a complete casino with every game that is available to play as much as you want at all hours.
Benefits of PPH Services
With a Pay Per Head service, you reduce a ton of overheads getting into the business. For instance, you can get your foot through the door for minimal cost instead of being liable for expenses related to opening a physical betting shop.
You do not need to hire employees or build games yourself. You get a ready casino to take over. This way, you can maximize your profits from players instead of paying for numerous government licenses and rent.
Without a Pay Per Head service, you will lose money and time by wearing yourself out taking calls all the time. Players will keep asking questions. You will also need to stay awake all day to run your website, track, report, calculate, and accept wagers.
This would negatively affect your mental health and lead to expensive mistakes. You may be sleep-deprived, accidentally taking the wrong wagers that could bankrupt you. To avoid these risks, you should consider teaming up with an online PPH service.
They can provide a call center to handle all your players' queries. You can also effortlessly get a website that lets your players place bets while you catch up on rest, and you get all the software and reporting software to stay on top of business responsibilities.
Skills for Success
Anybody can become a sportsbook, but you need specific skills to set you apart from the competition. Some of the best talents are to be quick at calculations and have an extensive range of knowledge about different sports.
You should also have excellent client management skills to negotiate effectively, be outgoing and confident. Finally, you should always keep your head cool under pressure.
Remember that becoming a sports bookie is serious business. It can be stressful managing so much money. You need to always stay calm and put on your best customer service hat to attract more players.
How Much Money Can You Make as a Sportsbook?
Bookies with over a hundred players can make a six-figure salary per week. Yes, you read that right. There are bookies earning millions of dollars each year. However, this is if you grow to that level.
In the beginning, you may only have 10 or 20 players on your side. But this can still net you enough money to make this a worthwhile side hustle. Even as a small-time bookie, you can make an extra income for your household through a handful of players.
This is because gambling is adrenaline-pumping. Even if players win several rounds, they keep increasing their chances of losing by betting more each time. There is a reason why they say the house always wins in casinos.
Your players may start with small bets, but they will increase those numbers or frequency of bets as they get excited about playing more games.
This should be enough to convince you that there is always an opportunity to make lots of money as a sports bookie if you have all the right resources and knowledge.
The enormous salaries of bookies prove that the gambling industry is skyrocketing like there is no tomorrow, which is why everybody wants in.
Remember that being a bookie is serious business and it can be stressful managing so much money. You need to always stay calm and put on your best customer service hat to attract more players.
Make an Extra Income Today
Now that you know how much money flows through hands in sports betting, it is an excellent way to make an extra income. Your next step should be to opt for a Pay Per Head service to kickstart the new and exciting sportsbook business with your own online betting platform.
Contact us today, and we can help you focus on growing your bookie business by attracting new players.
Once you build your dedicated core group of regular players, you will consistently earn a significant income while hanging on to the edge of your seat doing what you love, watching sports.